The Formula 1 Mexico City Grand Prix is an energetic, thrilling event that every racing fan should experience. For three days each October, Mexico City transforms into a massive party celebrating F1's fastest cars and bravest drivers. Over 100,000 cheering fans fill the baseball stadium turned race track while concerts, food stalls, and celebrations take over the city. The high-altitude track produces unbelievable racing moments as drivers push to the limit. Witnessing the sights, sounds, and excitement of an F1 weekend in Mexico City first-hand is an unforgettable bucket list experience.
We know you don't want to miss out on anything Mexico City's F1 has to offer. For a fully planned custom itinerary, we're here to create a vacation that's tailor-made for you.
Mexico City F1: A Track Full of Thrills and Challenges
The Mexico City track, officially known as the Autódromo Hermanos Rodríguez, is located within a public park in eastern Mexico City. Its combination of long straightaways for high speeds and twisty sections late in the lap presents unique challenges for drivers.
The most famous part of the circuit is the stadium section, where the cars drive through an arena filled with spectators. The loud cheers of over 100,000 fans will give you goosebumps as the cars whip by at over 200 mph. This section tests the drivers' nerves as they hurtle towards the tight Turn 12 under the crowd's roars.
In recent years, the Mexico City Grand Prix has seen some of the most exciting racing moments in Formula 1. The high altitude of 2,240 meters above sea level causes the turbo engines to lose power, putting a premium on driver skill and car setup. It's led to unexpected podium finishers and wild, unpredictable strategic gambles by the teams.
More than Formula 1: A Party-Like Atmosphere
One of the best parts of attending the Mexico City Grand Prix is soaking up the festive atmosphere. The track transforms into a huge party, with concerts blasting from different stages, DJs spinning hot beats, tasty food stalls whipping up quick bites, and local vendors sprinkling the grounds selling souvenirs.
The passionate Mexican fans bring the energy and excitement you have to experience first-hand. The parties continue well after the checkered flag, with concerts featuring big-name acts extending into the nights throughout the race weekend. Recent years have seen performances from global superstars.
In 2024, organizers plan to go even bigger. When the sun goes down, downtown Mexico City comes alive with Formula 1-themed events at bars, nightclubs, and restaurants. It's the perfect opportunity to celebrate alongside fellow fans after an adrenaline-filled race.

Witness the Luxury and Excitement of Formula 1 in Mexico City
Attending a live Formula 1 Mexico City Grand Prix race is an unforgettable experience. It's a luxurious event where you can witness the power and technology of F1 up close. The atmosphere can't be matched by watching on TV, from the roar of the engines to the lingering smell of burnt rubber in the air.
Attending the Mexico City Grand Prix in 2024 will treat you to three days of racing, concerts, celebrations, and exploration in an incredible city. It's the ultimate event for any racing fan or car enthusiast.
Paddock access passes give you an insider's view, letting you get close to the teams, cars, and drivers. There are also options for premium grandstand seats and suite hospitality with food and an open bar included. For the ultimate luxury experience, you can inquire about helicopter transfers or experiential add-ons like riding in an F1 two-seater car.
Indulge in Mexico City's Diverse Culture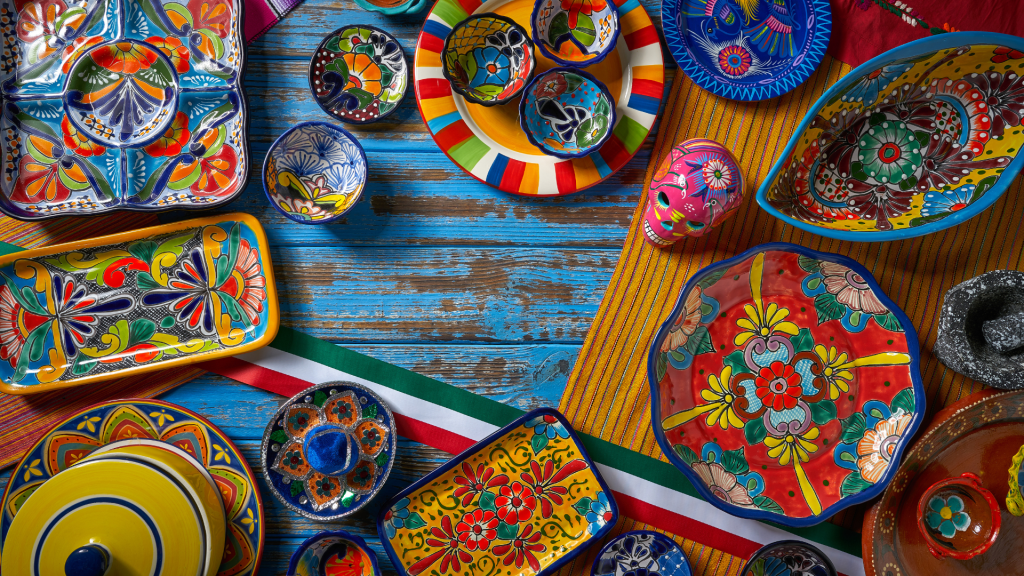 Mexico City has many fun things to see and do besides the big car race. You can check out old Aztec ruins, walk through extraordinary museums, eat at restaurants with stars, and find hidden gems in the different neighborhoods. The choices are endless.
Try Mexican food like mole sauce, pastor tacos, pozole stew, and fresh guacamole dip. The local markets and street food carts have yummy dishes you won't find anywhere else. To experience Mexico City, consider staying at a small boutique hotel and taking a walking tour or cooking class. A few days before or after the race lets you enjoy Mexico City's culture, food, and hospitality.
Start Planning Your Mexico City Formula 1 Grand Prix Trip
The Mexico City Grand Prix goes down like clockwork every year in late October. Do yourself a favor and start planning way early, like 6-8 months ahead. That gives you time to book flights, hotels, and race tickets before prices skyrocket. Flights usually get expensive 2 or 3 months before the big event as everyone scrambles to lock things in.
If you want paddock access or other exclusive experiences, those sell out quickly after tickets go on sale. So mark your calendars for when 2024 Mexico GP tickets will be available, usually around March-April.
Use that time to research where you want to sit at the track and what add-ons will complete your race weekend. With everything booked well in advance, all that's left will be counting down the days to your Formula 1 adventure!
If you need help to plan your trip to Mexico, get in touch. We'll help you plan your Mexico vacation – helping you find accommodation, organizing transport and tours, and getting you that sought-after reservation.
Getting Around Mexico City During Formula 1 Weekend
Mexico City is big. You need to plan how to get around. Take the subway to get around fast and cheap. The subway goes near the race track. Taxis are okay, too. Ask your hotel to call a taxi. Agree on the fare first.
On race day, you can book a bus from your hotel. Buses avoid traffic jams. Walking and biking let you see neighborhoods slowly. Enjoy parks and bike lanes. But watch for traffic. Plan your transportation so you can get around Mexico City easily.
Where to Stay for the Mexico City Grand Prix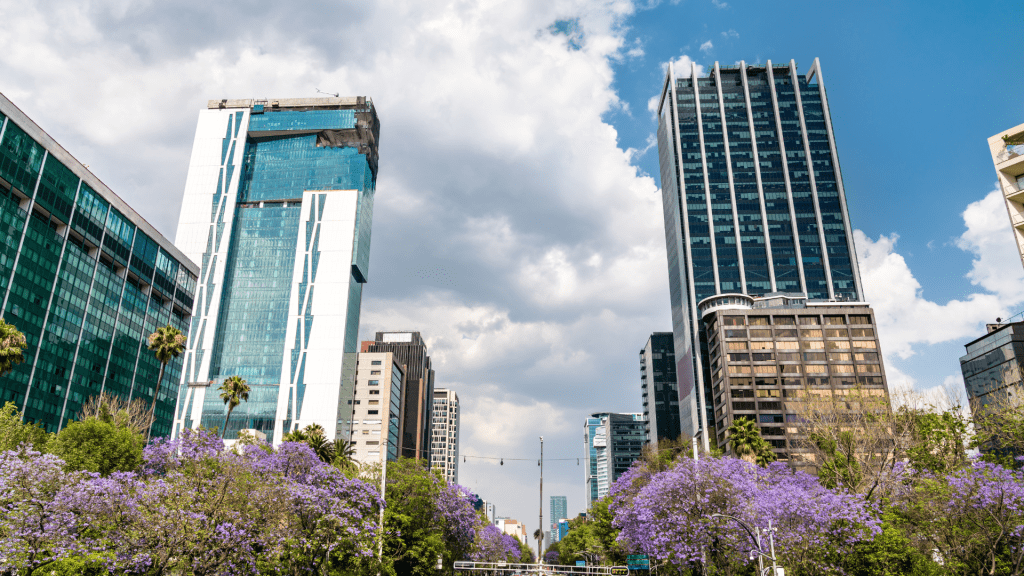 The race is on the east side of Mexico City. But hotels everywhere work. The hotels next to the race track are the closest. Downtown hotels are near restaurants and fun. Neighborhood hotels are smaller and cozy.
Luxury hotels have fancy shops. East-side hotels are cheaper and near the track. Pick what fits your budget. Downtown is lively. The east side is quiet. Stay near what you want to do. Book early to get your top choice. Hotel location matters in this big city.
We know the city better than anyone, so do not hesitate to reach out to us to help you find the best places and villas to stay.
Packing Tips for Attending the Mexico City Grand Prix
Pack light clothes and hats to stay calm. Mexico City is hot in October. Bring sunglasses and sunscreen too. Bring nice clothes for concerts at night. Don't forget sneakers to walk around the city.
Pack closed shoes to wear at the race. Bring a water bottle and electrolyte powder for the high altitude. Don't forget your phone charger, camera batteries, medicine, cash, and credit cards. Pack only what you need so you can travel light.
The Bottom Line
A trip to the 2024 Mexico City Grand Prix lets you revel in racing, music, and Mexican culture. Planning for tickets and travel gives you an incredible Formula 1 experience.
From your trackside grandstand seat to exploring Mexico City's neighborhoods, cuisine, and nightlife, memories at the Mexican Grand Prix will stay with you forever. So start preparing to cross this must-see event off your bucket list when you head to the Mexico City Grand Prix on 30 October 2024.
Start planning your ultimate F1 and Mexico City experience now.