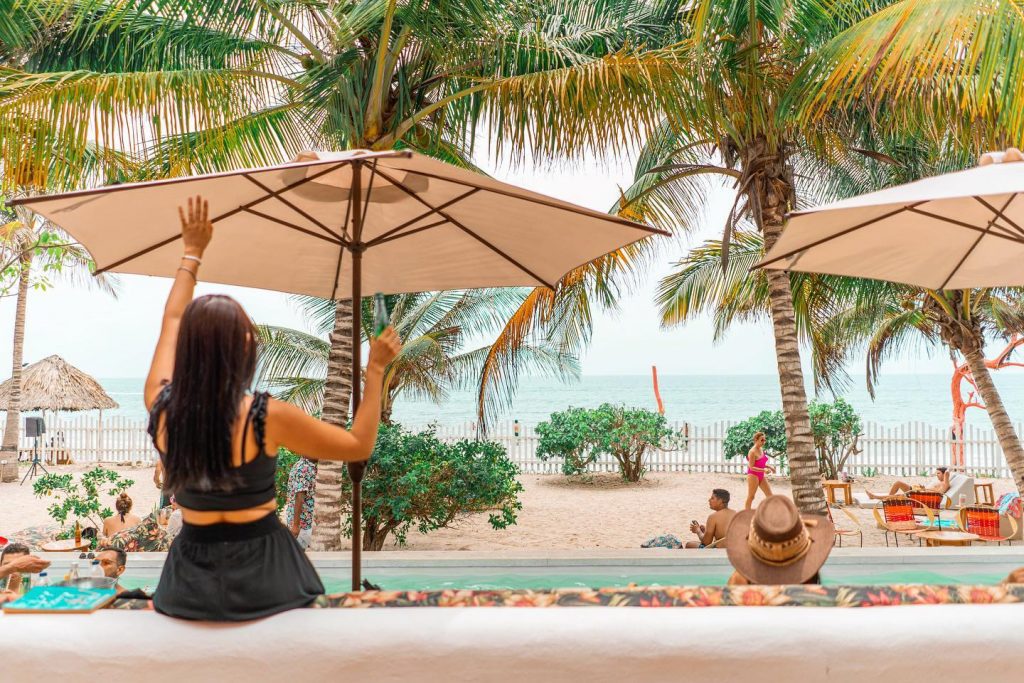 Amare Beach Club is a firm favorite with locals craving a beach day without the crowds of tourists or the vendors. It's only 10 minutes from the city, but you would never know it. It's hidden on the far side of Tierra Bomba on a beach called Playa Linda (which translates to "beautiful beach"). Here you have a view of the ocean, the beach and the palm trees – what more could one ask for?!
Amare really is a gem of a place. The beach is huge and white. The sky is blue 320 days of the year, and the water is clean and clear. And at Amare, you can choose your style. Set back under the palms, you'll find a gorgeous pool and plenty of places to relax. For those that want more "on the beach action", head to the loungers set on the beach.
But it's not just the setting that you'll love at Amare Beach Club. You'll also find excellent cocktails recommended by all the city's bartenders, plus deliciously satisfying design-your-own bowl-style lunches. And look out for the regular events, featuring some of the best DJs in town (and some of the coolest locals!)
This beach club truly is for those in-the-know wanting to experience local Cartagenero culture at its coolest!
What's included in the Amare Beach Club day pass?
Round trip by boat departing from Playa Hospital Bocagrande
Pool and beach access all day
Sunbeds and shade
Wi-Fi
$20 USD credit for food and drinks