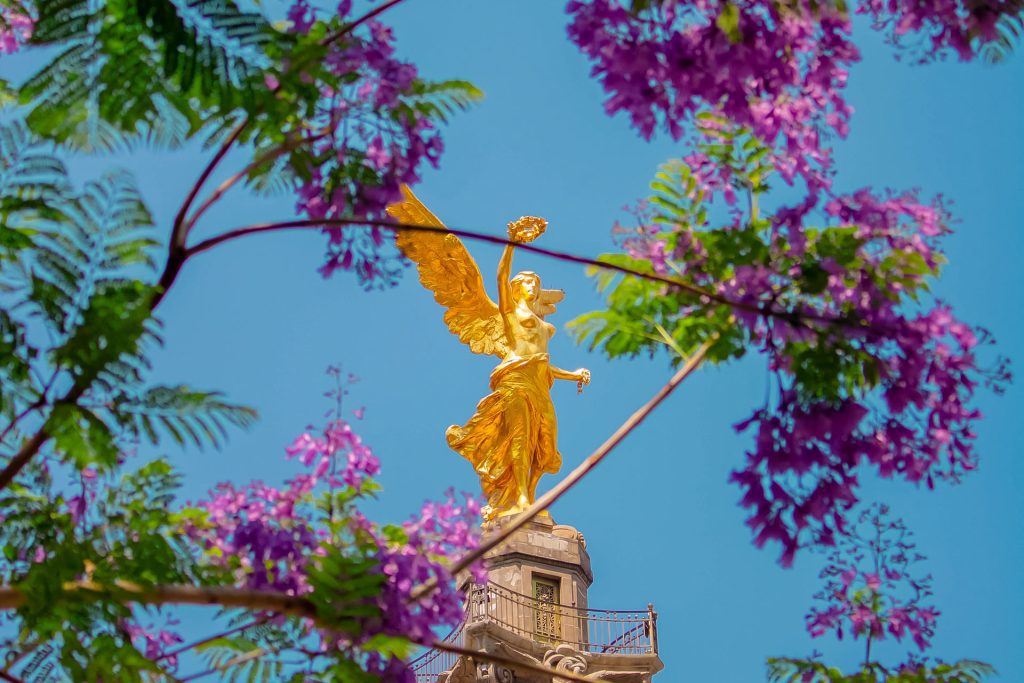 You finally did it: you booked your trip to Mexico City. Now it's time to plan your days there. You know you want to absorb the local culture, do some shopping and, of course, eat and drink as much as possible. But where to start? And how to keep everyone happy during the trip? This guide to just some of the Things to Do in Mexico City aims to help you plan your trip.
In a city as big as Mexico City, your best bet is to plan your schedule by neighborhood and prioritize those that fit your vibe. For example, spend an entire day shopping, dining, and museum-hopping in Polanco, or split your day between trendy, neighboring areas like Roma and Juárez. This way, you'll save valuable time instead of sitting in traffic. You'll also get a great sense of what makes each neighborhood in CDMX so unique.
Walk in the City's Neighborhoods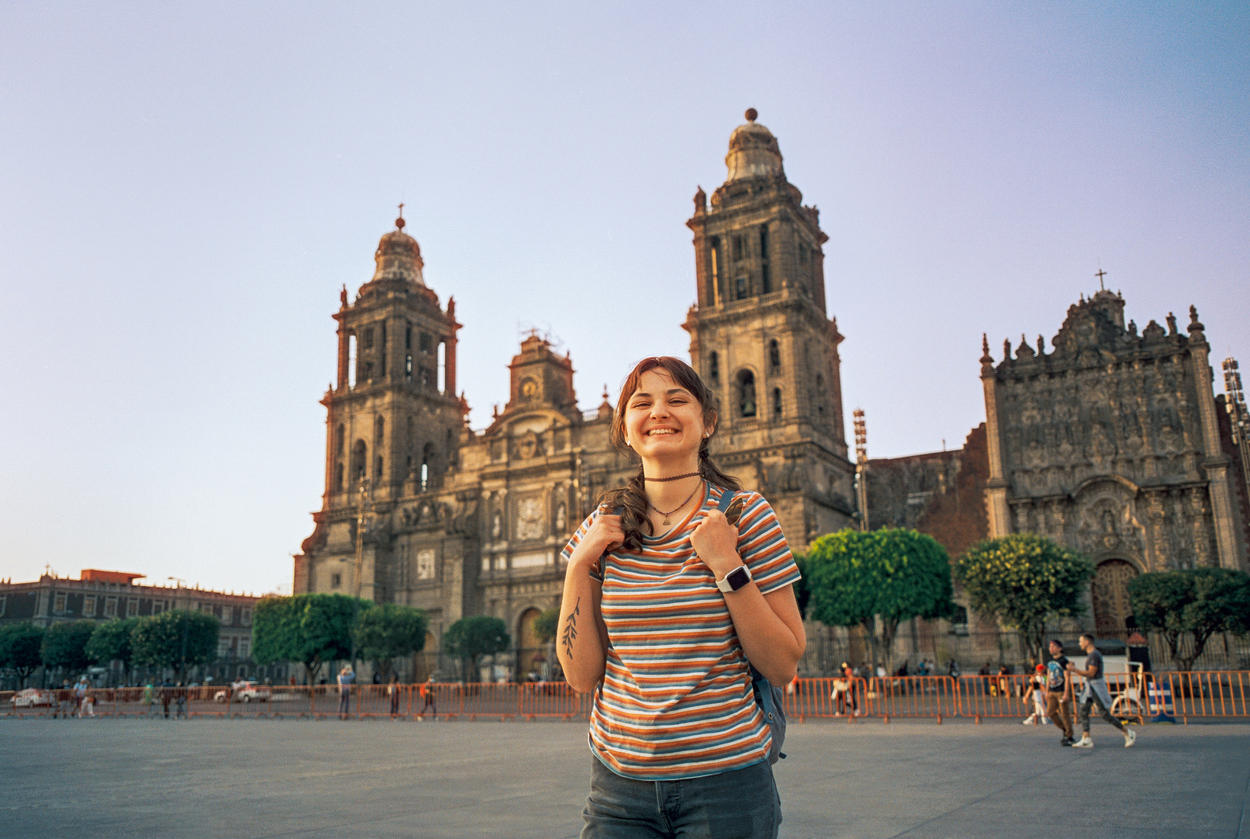 Walking around Mexico City's neighborhoods is an incomparable way to soak up the city's diversity and color. Find charming cafés and restaurants in the leafy streets of Condesa, especially along its main avenue, Amsterdam, or the beautiful Parque España. Nearby, Roma is lined with trendy restaurants, bars, and coffee shops. Many of them are housed in gorgeous restored houses from the 19th and 20th centuries.
The dining scene is also strong in Polanco, particularly in the area that surrounds Parque Lincoln. This lovely park is usually populated with local families enjoying a day out. This neighborhood is also your best bet for high-end shopping. Its main avenue, Presidente Masaryk, is home to a fabulous selection of designer boutiques.
Should you want a glimpse of the city's more whimsical neighborhoods, head to Coyoacán and San Ángel, both in the southern part of town. San Ángel boasts gorgeous cobblestone streets lined with colonial-style houses and bougainvillea. It's a particularly excellent destination on Saturdays when local designers and crafts makers gather at Bazaar del Sábado to showcase their creations. In Coyoacán, you'll find a lovely square called Jardín Centenario, lined with restaurants and coffee shops, as well as the aforementioned market and, of course, the Frida Kahlo Museum.
Find out more about Mexico City's Neighbourhoods in our Where to Stay Guide.
Mexico City's Bars and Nightlife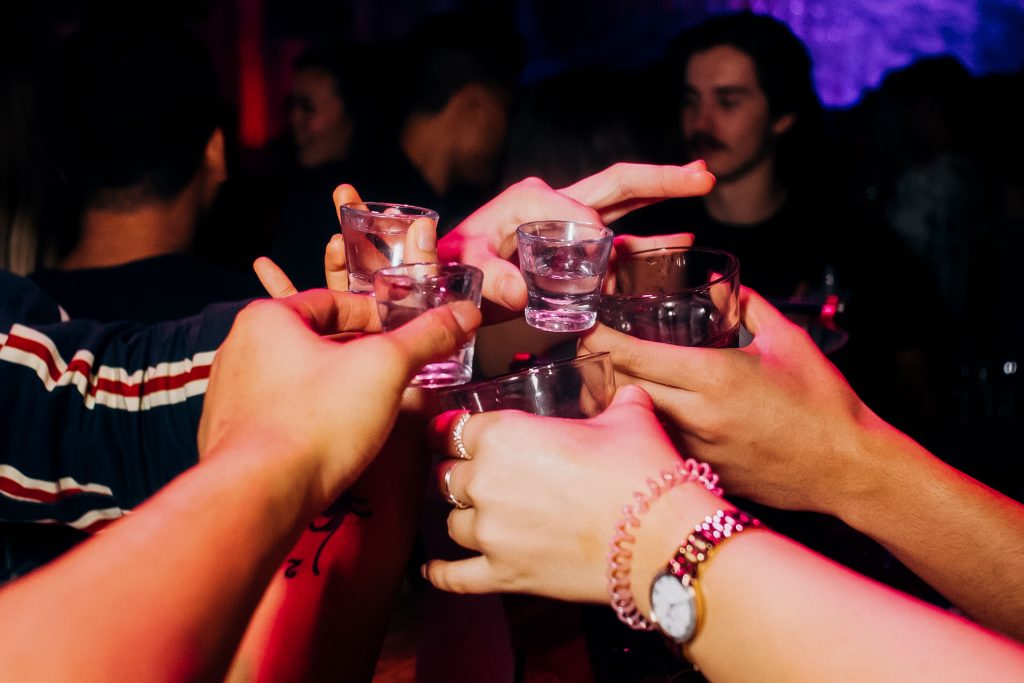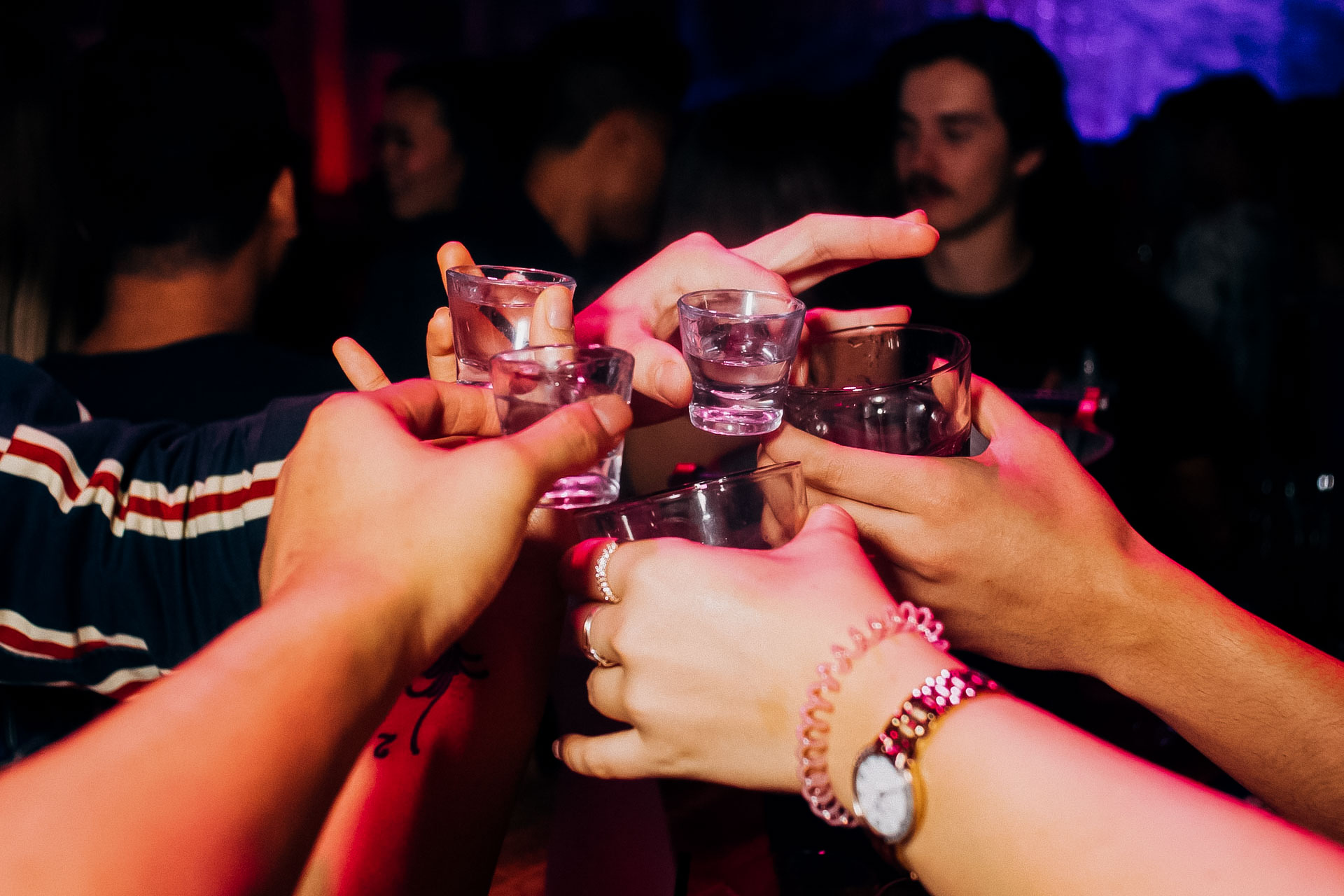 When the sun goes down, Mexico City is still buzzing with life. Cocktail aficionados will appreciate the city's booming mixology scene, present in bars like Brujas, in Colonia Roma. It's a female-run spot that serves intriguing concoctions with mystical names. While in Roma, plan a visit to Licorería Limantour, a pioneer in the city's cocktail renaissance. Over in nearby Juárez, the team at Handshake Bar serves creative and exquisitely presented drinks in an elegant speakeasy setting.
Those who want to explore the mystical world of mezcal should head to La Botica, with spots in Centro Histórico and Roma, or visit La Clandestina, in Condesa. With laid-back atmospheres and knowledgeable staff, these bars are ideal for sipping on this agave spirit.
If you feel like dancing, make sure to check out Salón San Luis, in Colonia Roma. The old-school vibe –waiters in white blazers, a live band onstage– sets the mood for a night of cumbia and salsa dancing til your feet hurt.
Two Travel can help your build your journey – from accommodation to day trips to restaurant reservations. Fill in this form and we'll be your local Mexico City guide from the moment you start planning.
Mexico City for Art and Culture Lovers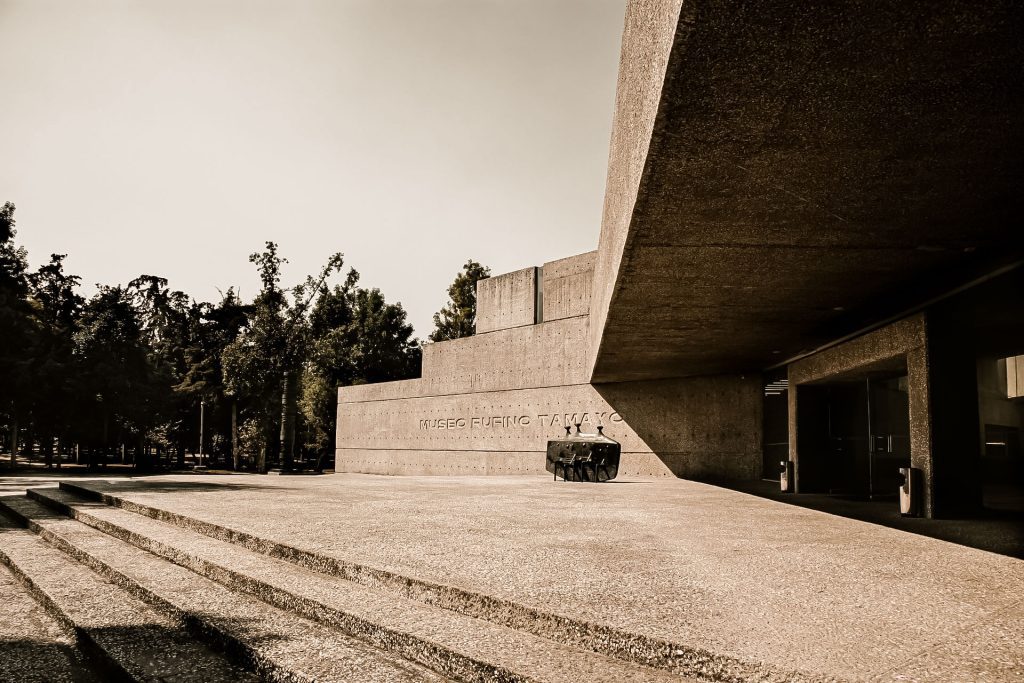 With more than 150 museums, it's safe to say that the Mexico City museum scene covers whatever interest and passion you and your group may have. History buffs will be in awe of Museo Nacional de Antropología, in Chapultepec. It's a stunning space with 22 halls dedicated to archaeology and ethnography, granting an incomparable glimpse into Mexican culture. Those who love classic art cannot miss MUNAL (Museo Nacional de Arte), in Centro Histórico. The building itself is an early 20th-century masterpiece. Discover Mexican art produced between the 16th and 20th centuries, including masterpieces by Raúl Anguiano and Saturnino Herrán.
If modern and contemporary art is your thing, head to Museo de Arte Moderno and Museo Tamayo, both located in the Chapultepec area, or visit Museo Jumex, in nearby Polanco. These spaces offer fascinating permanent collections and temporary exhibitions featuring some of the most prominent names in art. Mexico City is also home to unique and quirky museums, such as MODO, Museo del Objeto del Objeto. This design-oriented museum in Colonia Roma exhibits ordinary objects that tell extraordinary stories.
Explore Mexico City's Markets
Exploring Mexican markets is a true feast for the senses. A colorful, loud, and sometimes overwhelming but always exhilarating ride. Although you'll find markets of all sizes scattered across the city, here are a few of the most iconic ones. Our Cooking Class and Market Tour is a perfect introduction.
Mercado Coyoacán boasts countless rows of traditional market fare – fruits and vegetables, meat, spices and more. It's also home to quite a few esoteric stalls, selling candles, crystals, and potions. No visit to this market is complete without a stop at its tostada restaurant. Treat yourself to tostadas topped with everything from chicken to shrimp cocktails.
Mercado San Juan, in the city's downtown area, is a true paradise for those whose travel is led by food. Fresh fish and seafood, an impressive variety of meats (including exotic meats like iguana and boar), and edible insects coexist in the same space as colorful fruits and vegetables, Asian specialty foods, and European cold cuts and cheeses.
Over at La Ciudadela, a dazzling selection of Mexican crafts awaits. La Ciudadela holds creations from around 350 vendors from all around the country. It's perfect for authentic souvenirs, offering authentic textiles, silver, pottery, wooden alebrijes, and sculptures.
And for another colorful experience, make a trip to Mercado Jamaica, which specializes in plants and flowers. Although you may not be able to bring your purchases home with you, it is a true spectacle to see the variety of species sold here, as well as some of the creative flower arrangements offered for celebrations such as weddings and quinceañera parties.
For more ideas on what to do in Mexico City, take a look at our Mexico City Experiences or give us a call to help Build Your Journey.