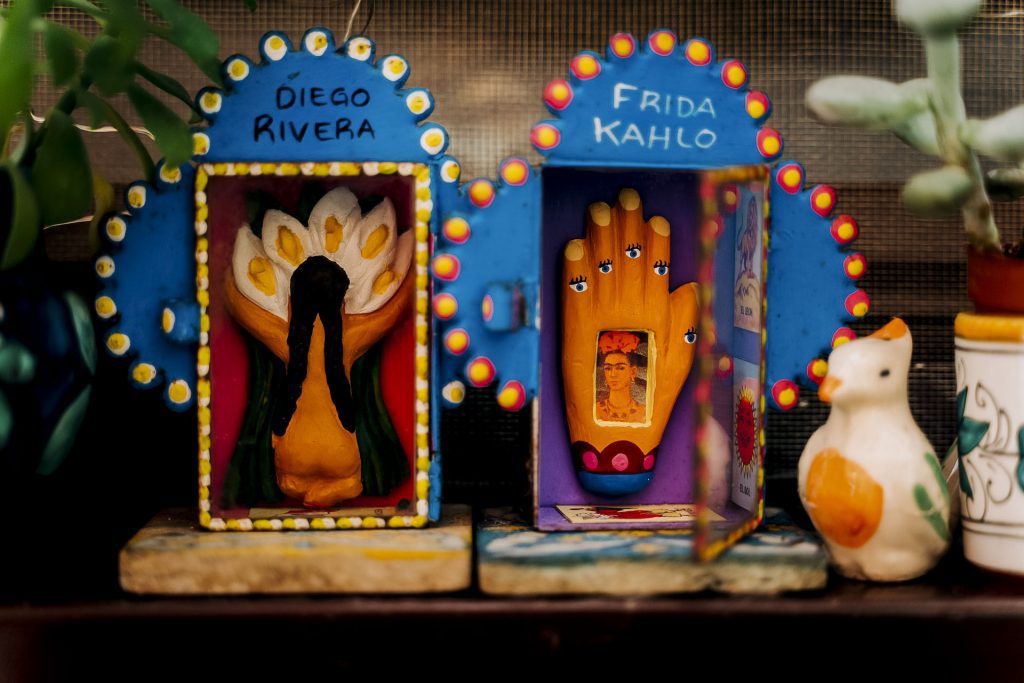 Also known as La Casa Azul, the Frida Kahlo museum is an unmissable treat in Mexico City. One of the most famous artists in Mexico, Frida Kahlo lived and painted in this house in Coyoacán for many years.
In this magical space, you'll find personal objects left by Kahlo and her husband Diego Rivera – their art, clothes, furniture, books, jewelry – and of course sketches, paintings and art by the two famous artists, and other artists they knew or were inspired by. Explore the courtyard and rooms where Frida worked, and even visit her bedroom and the Altar de Muertes.
Our guide will provide additional context to what you see, recounting interesting stories about the iconic artist's life both in Mexico City and in the US, and the people, places and culture that inspired her.
This tour is often coupled with the Coayacán Walking Tour, for a fully immersive day in the artistic hub of the city.