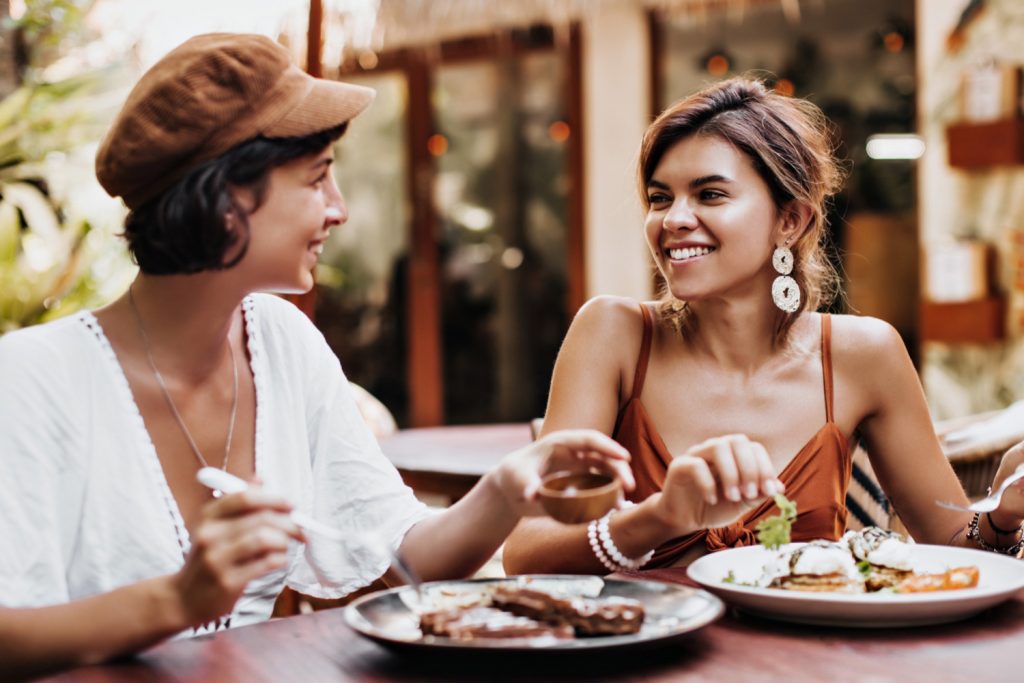 Food in Medellin is a big deal, and tourists and locals alike take it very seriously. At Two Travel, we firmly believe that your culinary experience in a country can make or break a vacation. That's why we've made a list of the best restaurants in Medellin to ensure you are getting the most out of your trip.
There are a handful of superstar chefs who have put Medellin on the culinary map. With innovative dishes, locally and responsibly sourced ingredients, and Michelin-starred resumes, their projects in the City of Eternal Spring have been a roaring success. But the beautiful thing about Medellin is that you can also find incredibly flavorful food on any and every street corner. Local dishes are hearty and filling, and evoke a comforting sense of home; even if your grandma isn't an old Latina lady. Which brings us to the following question…
What do people in Medellín eat?
Paisa (local to Medellin) cuisine is famous all over Colombia. The most famous dish is the Bandeja Paisa, which is a mixed platter of some of the most delicious local foods. It consists of rice, beans, avocado, chicharron (fried pork belly), sausage, mincemeat, sweet plantain, and a fried egg. After all, calories don't count when you're on vacation!
You can't leave Medellin without trying an arepa, a delicious and versatile corn patty, served with pretty much everything. Mondongo is a traditional soup packed full of potatoes, yucca, meat, and tripe. Don't knock it until you've tried it; Paisas pride themselves on their mondongo recipe!
There's no better way to start your day than with a delicious calentado, which literally means "heated up". Yup, you guessed it, it's last night's rice-based leftovers, with a fried egg on top. The breakfast of champions! Many of Medellin's best restaurants have adopted and adapted these traditional foods to put a contemporary and exclusive twist on them.
Where are the best restaurants in Medellín?
On your trip to Medellin, you will come across a plethora of restaurants. Some of the best restaurants in Medellin are hidden in plain sight; and some are conveniently located for going out to party afterwards. And you'll find some of the best restaurants in Medellin with a view in this list! As well as its exquisite variety in gastronomy, Medellin is also an excellent place to go out partying. Don't miss our Guide to the Best Places to Party in Medellín!
The following places are our unmissable recommendations for foodies, so prepare your palate for some big eats at Medellin's top restaurants.
Its our passion to help you plan your trip from start to finish, and help you with the small details too! We can make restaurant reservations for you, create personalized itineraries, and even do your shopping. Get in touch with us today to enquire about Two Travel's Concierge Services.
El Cielo – Best for a Michelin-starred experience
El Cielo is an unmissable fine dining experience in Medellin. Its concept is proudly and undeniably Colombian, with avant-garde techniques that make it stand out in an exceptional way. Chef Juan Manuel "Juanma" Barrientos is a young chef who has achieved incredible things throughout his career, leading the path for molecular cuisine in Colombia and the USA. El Cielo D.C and Miami were both awarded a Michelin star, and its branches in Bogota and Medellin are on the same level. The menu is a 22-course sensory experience where you are encouraged to eat with your hands, play with your food, and truly enjoy yourself. This isn't an experience to be rushed, so make sure you dedicate your evening to it, and let yourself be swept away by the creative innovation of Juanma and his team.
Price: $$$
Dress code: Smart
Reservations needed?: Yes, make sure to book early
Carmen – Best for locally inspired fusion
If you've read our blog on the Best Restaurants in Cartagena, you'll already have heard us sing the praises of Carmen Restaurant, which has branches in both Cartagena and Medellin. Carmen works with ingredients of the highest quality; locally sourced and expertly crafted. The restaurant itself is intimate and beautifully designed with its high ceilings and jungle-like conservatory. The cooking of head chef Carmen Angel takes Colombian classics such as the empanada, a stuffed fried patty common in Colombian street food, and makes it sophisticated. The meat is sourced from the nearby Andean mountains, and the fish is freshly caught in the Pacific Ocean. They also have a tasting menu with wine pairings that comes highly recommended.
Price: $$$
Dress code: Smart
Reservations needed?: Yes, book ahead
Oci.Mde – Best for gourmet comfort food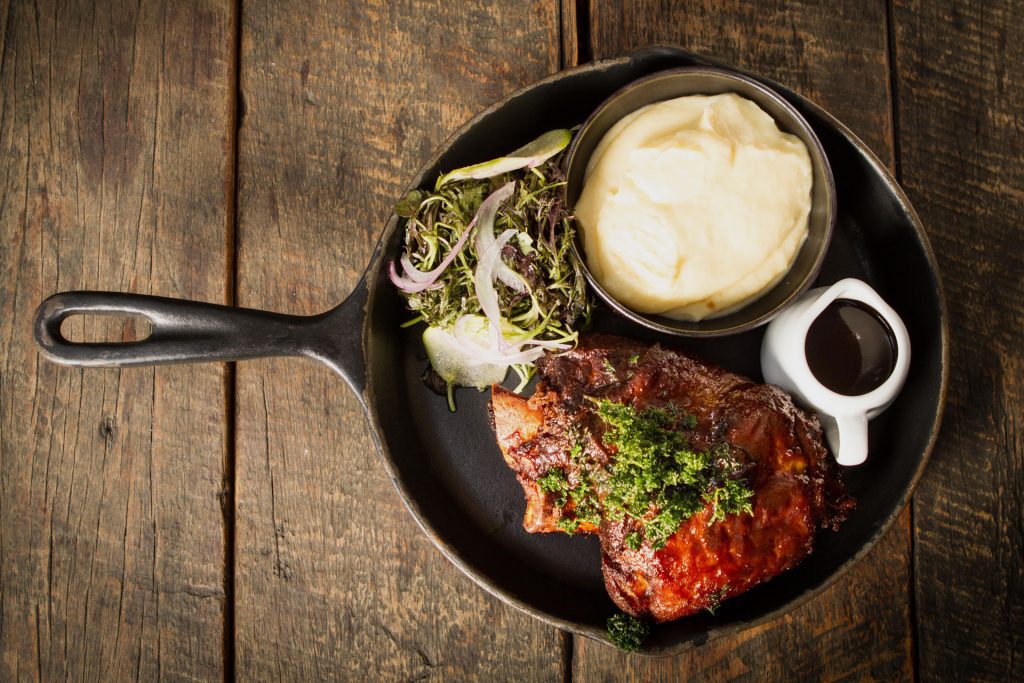 Home is slow-cooked meat. Home is big plates of delicious food to share. Head chef Laura Londoño has done an incredible job in creating a warm and inviting environment in her restaurant Oci.Mde. Families, groups of friends, and couples gather around tables piled high with food. They share mouthwatering dishes such as the 5-hour braised pork, or short ribs 12 hours braised in lemon and chili caramel sauce. It tastes like comfort food, but still packs enough punch with local Colombian ingredients and innovative techniques to keep you on your toes. Londoño trained at a 3-Michelin star restaurant in Paris, and brought her many years of knowledge to her home country to create her own concept. Although Oci.Mde´s speciality is slow-cooked meat, vegetarian and vegan options are available.
Price: $$
Dress code: Smart / smart casual
Reservations needed?: Highly recommended, especially on weekends
Colosal – Best for fine dining with a view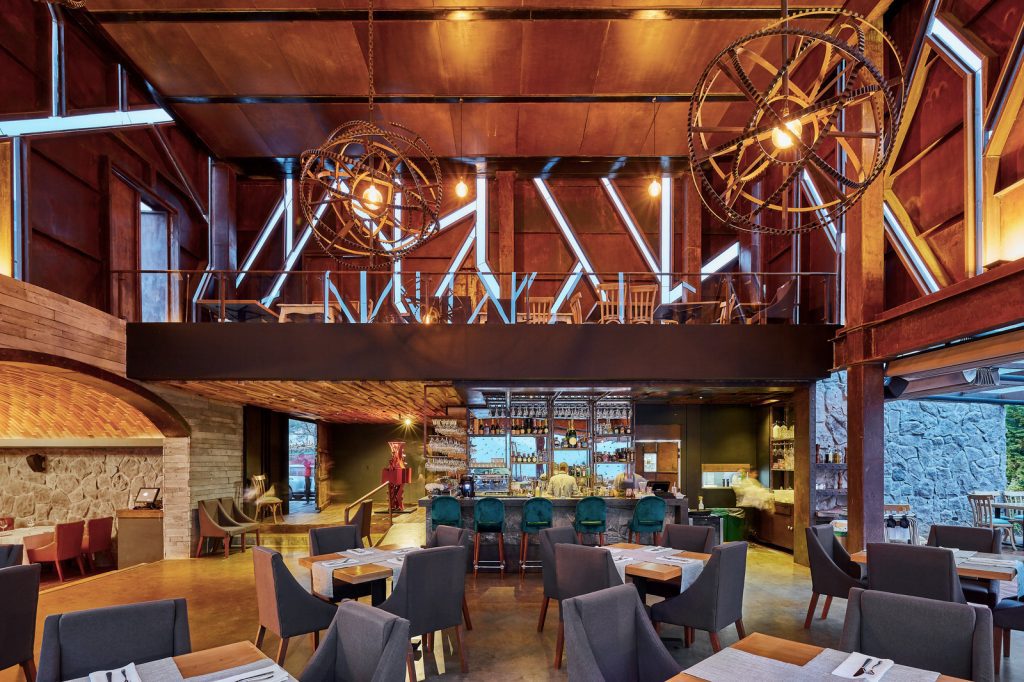 If you want to make the most of the spectacular views on offer in the mountainous valley that surrounds Medellin, don't think twice about heading to Colosal. Colossal is one of the best restaurants in Medellin with a view. Located in leafy Envigado, just a stone's throw from Poblado, this restaurant stands out from the crowd. It offers outdoor dining, live bands and DJs, and impeccable service. The food speaks for itself, and has something for everyone. You can enjoy perfectly-cooked meat and fish, to delicious homemade pastas, and substantial salads. Colossal is the perfect place for a romantic evening, and their wine list is extensive and well-crafted.
Price: $$
Dress code: Dress to impress
Reservations needed?: Highly recommended
Panka – Best for Nikkei Japanese-Peruvian fusion
If you fancy something different and full of flavor, make sure you head to Panka. This restaurant is located right in the heart of Provenza, the hottest Medellin district for nightlife and partying. Its our favorite choice for Peruvian-Japanese fusion. Dishes at Panka are colorful and flavorful, and a wide variety of textures and techniques are used. We love the Nikkei risotto with octopus, and the shrimp and salmon maki. The dark, leafy interior of the restaurant gives an intimate and glamorous feel. Don't leave without trying one of their many craft cocktails; they are exquisite and make a great accompaniment to your meal. It also makes Panka a great place to start your night, before heading down to the bars at Parque Lleras just a few blocks away.
Price: $$
Dress code: This restaurant is in one of Medellin's hottest neighborhoods, so dress chic!
Reservations needed?: Recommended but not strictly necessary
Mondongo's – Best for a hearty local Sunday lunch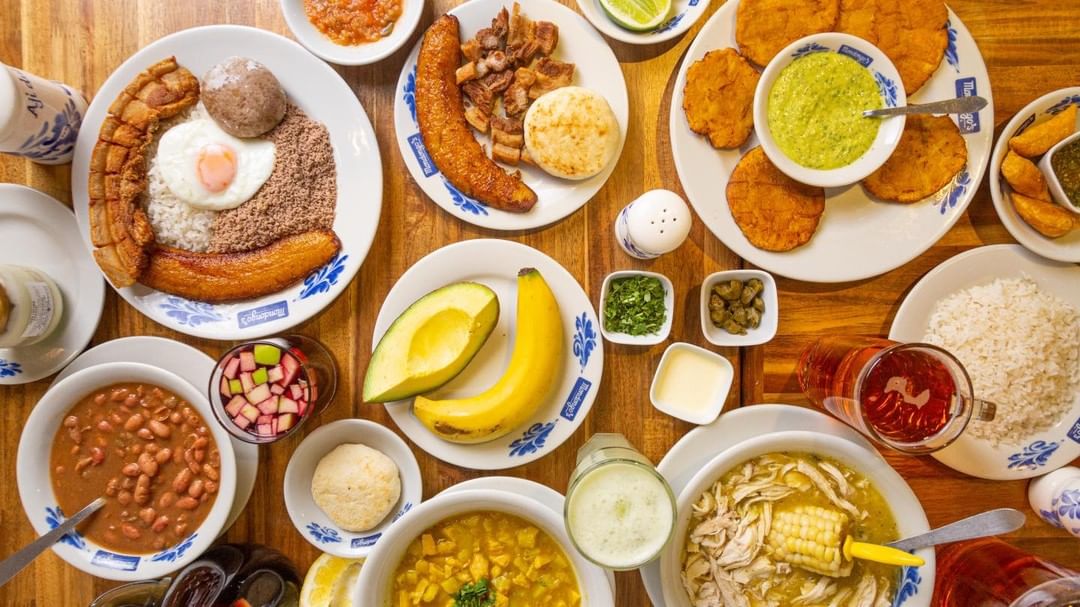 Mondongo's is the place to head for a Sunday lunch when you need some hearty home cooking to rectify a hangover caused by a heavy night out. Its generous portions, friendly service, and local vibe make it a favorite amongst Paisas and tourists all over the city. Make sure you try its namesake, mondongo soup, served with avocado, fried plantain, lime and arepas. Here is also a perfect place to try the famous bandeja paisa, a traditional lunch in Medellin. Its popularity means that queues can sometimes lead out of the door, but they generously provide bottles of water and the queue moves relatively quickly. Come hungry and prepare yourself for a true local Colombian dining experience.
Price: $
Dress code: Casual
Reservations needed?: No reservations, get there early to avoid queues on weekends.
With so much choice and gastronomic variation in the city of Medellin, this guide is your best go-to for checking all the culinary boxes during your vacation. Let us help you plan all the other details, too!