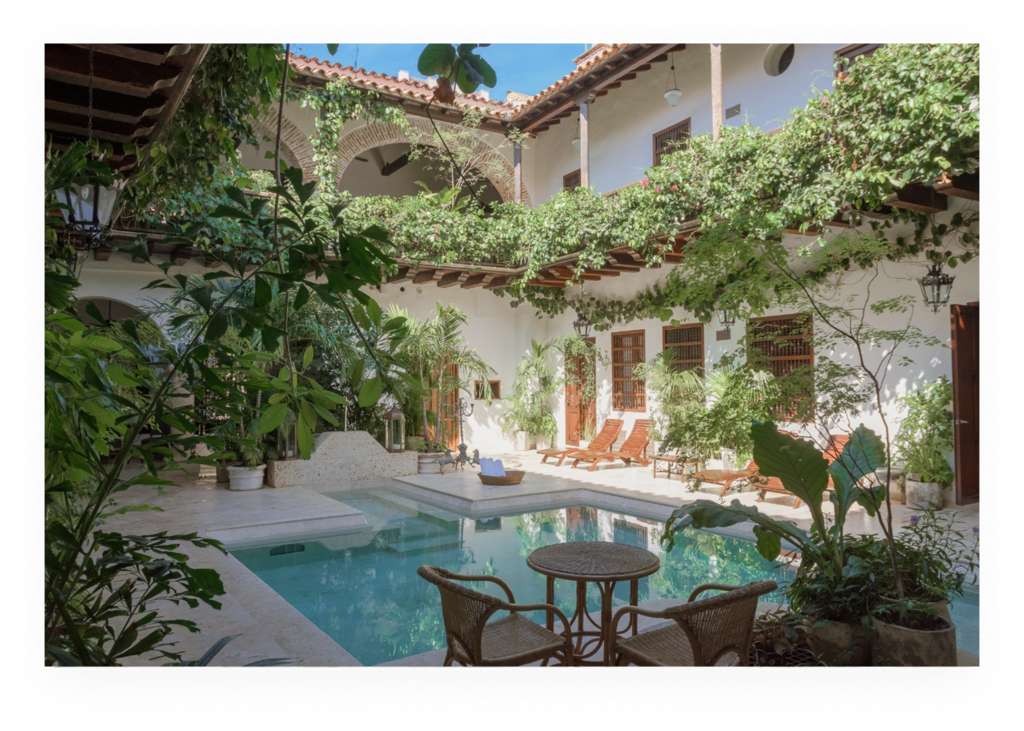 More and more foreign investors are looking to buy property in Colombia. Tourism in major cities like Cartagena and Medellín is driving up demand (and prices) for vacation rental properties. So buying property in Colombia is now considered an increasingly lucrative passive investment opportunity.
But how do you buy a property in Colombia? Two Travel are not just on hand for your vacation. We also offer property purchase and management services for foreigners who want to buy a property (turnkey, remodel, plot), gain a passive income and have a place to stay in their favorite Colombian city.
Our concierge team works hand in hand with lawyers, notaries, tax and visa experts, and have partnered with property concierges, Double Double to expand our real estate offering and expertise.
Here's our Guide on How to Buy Property in Colombia.
Which Colombian cities represent the best property investment opportunity?
Colombia is becoming a more and more popular tourist destination, with direct flights from the US and Europe meaning over 4.5 million people visited Colombia just before the pandemic, and as the pandemic eases, we're seeing those tourist numbers bounce back up again.
Most tourists spend time using Cartagena and Medellín as a base to explore the Caribbean coast and the famous coffee zone. We recommend both of these cities to people looking to buy a property as a vacation rental in Colombia. And it's easy to offer that property at a good price for rent through platforms like AirBnB.
Is the cost of property rising in Colombia?
Yes, property values in both Cartagena and Medellin are consistently on the rise. Both Cartagena and Medellin present vibrant economies and real estate continues to show strong and consistent growth, with prices rising in both cities as they become increasingly popular tourist destinations.
Expect to pay at least $600 million pesos ($160,000 USD) for properties in the tourist zones of Bocagrande in Cartagena or El Poblado in Medellín. However, the demand for vacation rentals is high, especially during the high seasons, where you can expect to charge higher rates for accommodation in sought after locations like these. You can expect upwards of 10% return on investment if you manage and market your property well.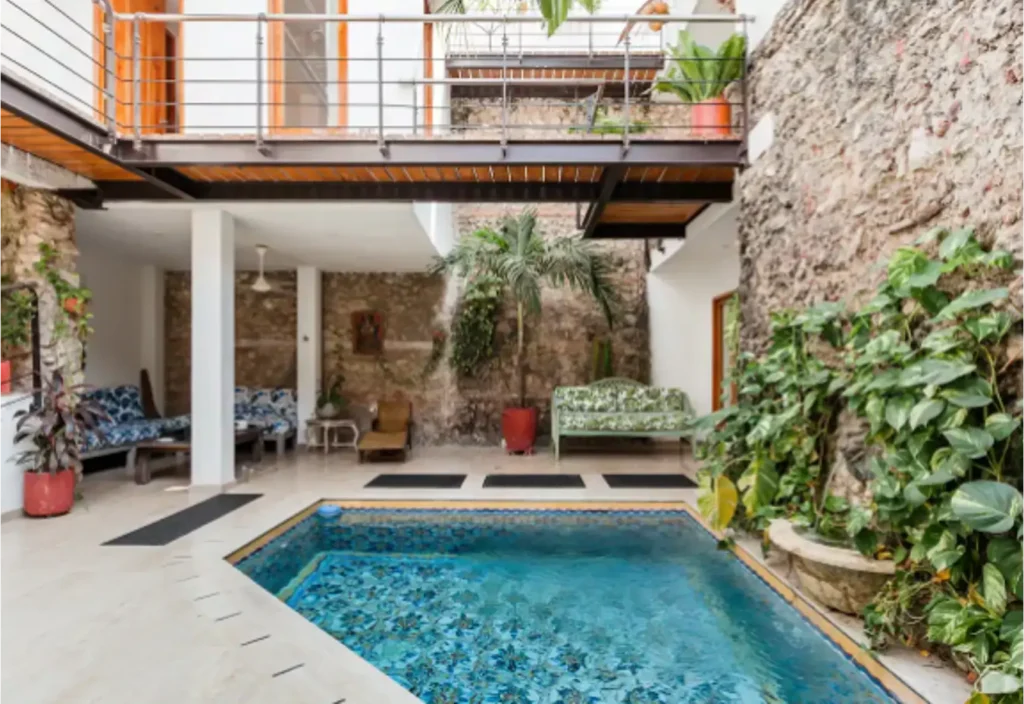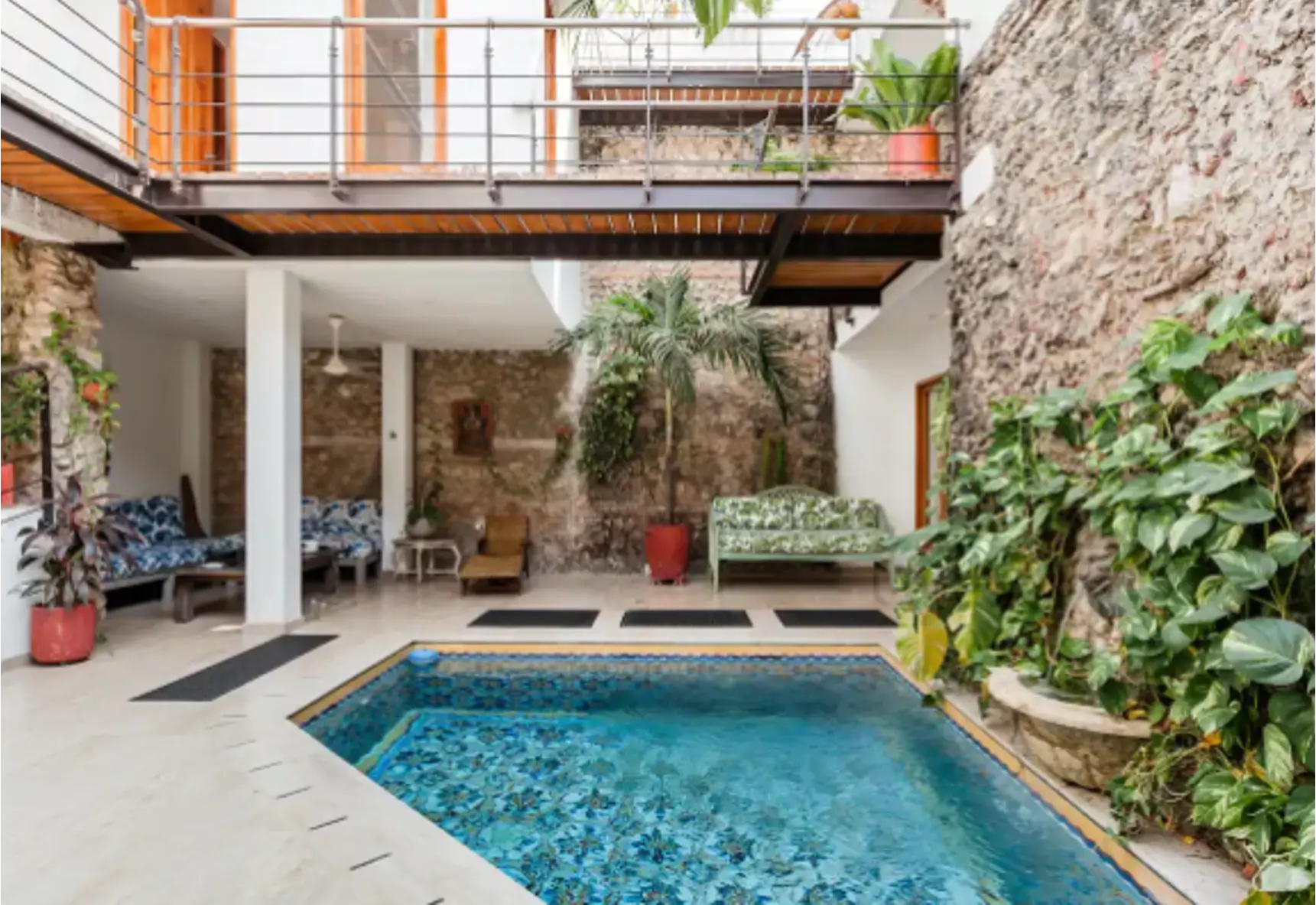 How do I find a property to buy in Colombia?
If you've visited Colombia, you no doubt fell in love with the warmth of the people and the weather. Many investors buy property having visited as tourists initially. We recommend that you visit the areas you're interested in, and then talk to a property concierge like us to help you find a property that meets your needs.
Online property listings sites are not great in Colombia, and you'll often find out-of-date information on these websites. Partnering with a property concierge is highly recommended, so you find properties as they come onto the market, especially in competitive locations like Cartagena and Medellín.
Once we've helped you find the investment property of your dreams, we can guide you through the process and be on hand to negotiate the best deal for you, even if you're not physically in Colombia at the time of the sale.
Do I need to speak Spanish to buy property in Colombia?
Speaking Spanish is very advantageous when doing business in Colombia, but we always recommend working with a bilingual guide and lawyer when buying property. Contracts and legal processes can be difficult to understand if you're not fluent and a specialist in Colombian property law. The lawyers that we work with are trusted experts when it comes to foreign investment in property.
Do I need a visa to buy property in Colombia?
No, you do not. But you may be eligible for a Colombian investment visa through the purchase of a property.
What else do I need to know to buy property in Colombia?
The purchase process often moves very quickly. You could find a property and close the sale in as little as one week! Location is extremely important, and you should always ensure the legal checks on the land titles and construction rights are completed correctly. We can also advise you on requirements needed for renovation and remodelling.
The purchasing process in Colombia is completely different from many other countries. There is no title insurance and there is no Escrow. Our attorneys know the real estate laws and will do all the title and background checks to make sure the paperwork is in proper order before any contracts are signed.
You'll need to pay some taxes and fees when purchasing property in Colombia. The fees usually amount to 1.65% of the property value. We will always inform you of all the fees involved.
There's more information about our property purchase and property management services here, or contact us for an initial consultation. We're on hand to help you buy and manage your property in Colombia.