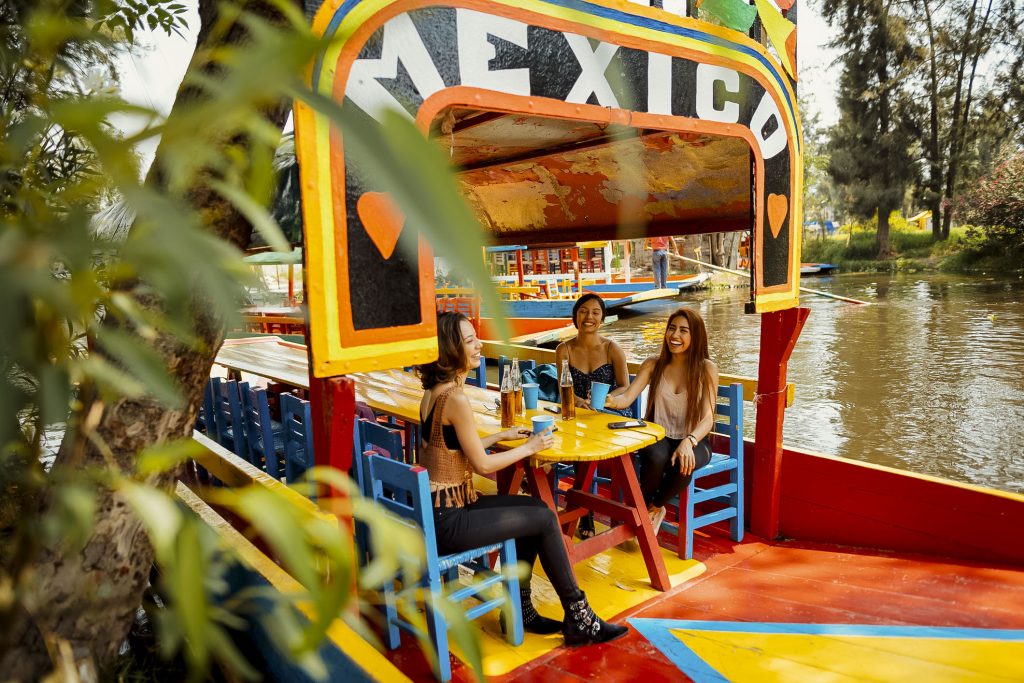 A couple of hours by boat along the Xochimilco canals is a popular activity for tourist groups and locals alike, especially at weekends. These colorful boats known as trajineras are perfect for a party, sometimes with your very own Mariachi band!
Xochimilco is an ancient network of canals and islands, and a UNESCO World Heritage Site in the south of Mexico City. Every weekend, the canals are alive with boats, music, food and drink sellers, and flowers. It's a fantastic amount of fun and an entertaining way to spend an afternoon in nature.
As part of this tour, we not only organize your boat, but also a cooler of drinks, plenty of snacks, and some music to dance the afternoon away. This is a great option for groups on vacation, and if you're celebrating a special occasion, just let us know, so we can plan all the bells and whistles to make this an afternoon on the water no to be missed.