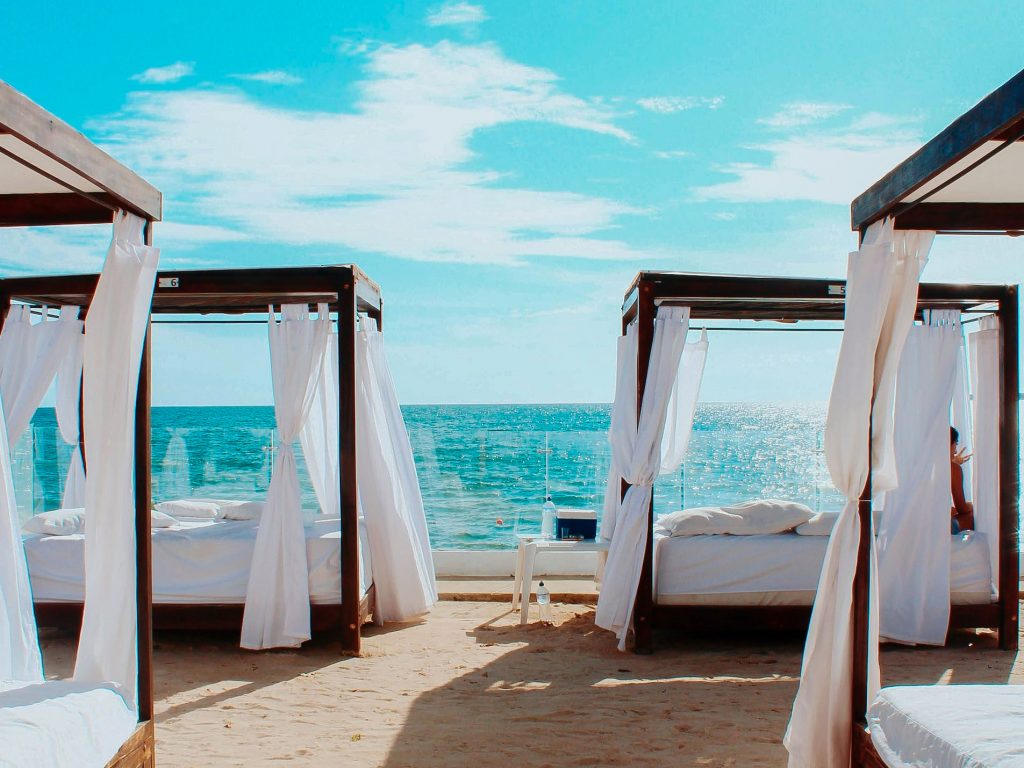 If you're searching for the best Rosario Islands day trip, look no further! Rent a private boat for the day and we'll take you to some of the most beautiful beaches in the Rosario Islands. We start early to get to some swimming and snorkelling spots, then head to an island beach for a fresh fish lunch and an afternoon of lounging or liveliness – you choose your vibe and we'll live up to your expectations.
The Rosario Islands day trip is a private tour, personalized to you. It's your boat for the day and you can always manage your schedule, however we recommend going early in the morning (9 or 10 am latest). It takes an hour to get out to the islands on speed boat and another 30 minutes to boat around and see all the beautiful islands, But we know there are many swimming spots you'll want to enjoy throughout the day, so that 30 minutes can stretch out the whole day.
We can arrange catering on board your boat or lunch at a beach club giving you enough time to enjoy your Rosario Islands day trip without having to rush. A note for the rainy season especially – the sea can get rought in the afternoon and occasionally, the captain will have to return earlier than expected in order to keep everyone safe. Whichever day you choose, all boats have to be at the dock at 5pm in Cartagena.
For a more extensive Rosario Islands trip, we can help you find a place to stay on an island, and get you the best rates for a beach club near Cartagena. If you're looking for more advice (and some videos) of what to expect in the Rosarios, here's our guide to the Best Way to Visit the Rosario Islands.