You may think that Tulum is all about lazing the day away on sumptuous beach loungers sipping mezcal margaritas, floating in the Caribbean turquoise waters, or eating gourmet lunches in quirky little eateries. And YES, you would be right to think that, because it is absolutely all about that. But if you really want to explore Tulum, you're in luck! There are plenty of great Tulum activities, tours and experiences to enjoy. However, Tulum offers so much choice, it can be difficult to decide which places work best for you. So to help, we've selected our Top Six Activities to Explore Tulum.
Two Travel can offer a wide variety of customised excursions set up exclusively for your group. From cultural experiences to active adventures and everything in between. Whether you're celebrating a bachelorette, a wedding, or a family vacation, we help create incredible Tulum experiences and unforgettable moments.
Explore Tulum's Cenotes
A cenote is a magical, deep freshwater pool fed by underground springs, and they are unique to the Yucatan Peninsula of Mexico. Many cenotes open up into vast under<water worlds, filled with tunnels and lagoons. Cenotes are number one on many people´s must see list while in Tulum and for good reason! If you're travelling independently, the cenotes are usually open between 8am and 5pm, and some charge an entrance fee.
Take a look at our Tulum cenote tour.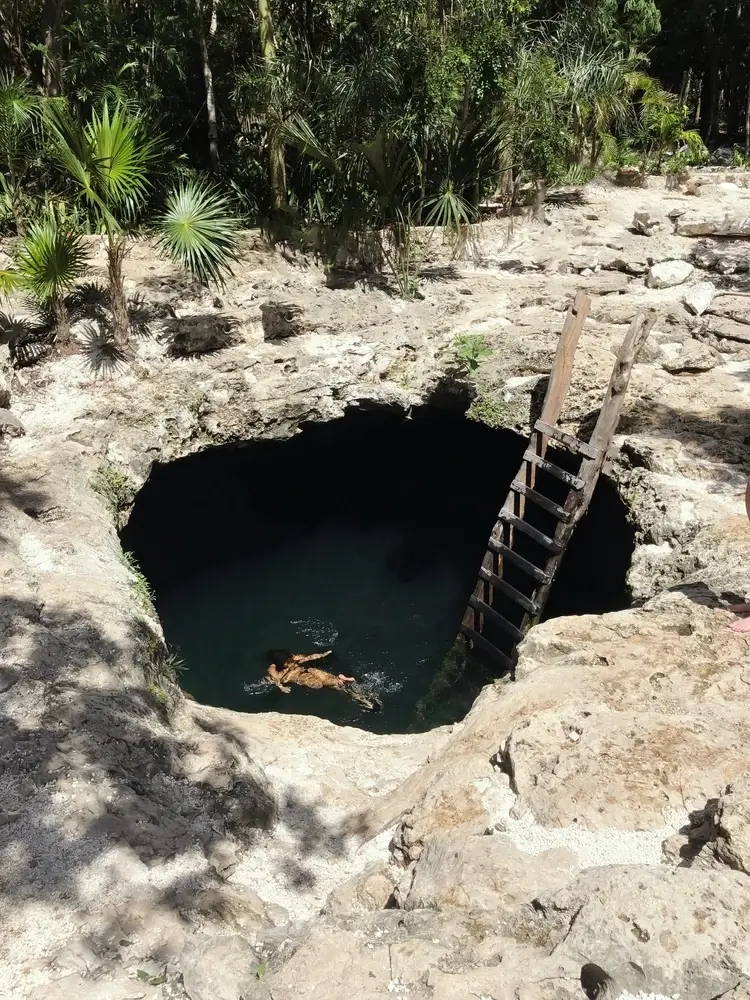 Cenote Dos Ojos
Cenote Dos Ojos, translated as "Two Eyes Pool" because it's formed by two neighbouring circular cenotes, is the most photographed in Tulum. It's easy to see why, as the sun beams glisten over the rock formations and transform the water into an aquamarine paradise. This place is also popular with divers due to the world's longest underground water cave, so grab your snorkel and your GoPro, this is one not to miss!
2. The hottest beach clubs in Tulum
As soon as you arrive in Tulum you´ll want to hit the beach clubs. With so many to choose from, where do you start? The beach clubs in Tulum are split across the Beach road and the Hotel road and they range from rustic chic to luxury.
Here are our top three recommendations for beach clubs in Tulum.
Casa Malca
For pure opulence and a touch of the bizarre, head to Casa Malca, which once upon a time was one of Pablo Escobar's homes. Now transformed into a boutique hotel, art sculptures and abstract pieces fill every corner. The draped fabrics, swinging sofas and armchairs dotted around make the perfect backdrop for a photo, before you take the winding staircase to the rooftop for incredible 360 views. For non-residents of the hotel, a day pass is available, so don't worry, you'll be able to enjoy beautiful grilled seafood lunch with a crisp rosé – the perfect combination.
Cinco
Now popular on the beach club scene, Cinco opened its doors in August 2020. Here you'll find a rustic laid back beach club full of bohemian charm. Located on the beach road in a quieter part of Tulum, it's the perfect place for a relaxing beach day with friends and family. With a help yourself beer cooler, sorbet stand and swinging hammocks, plus glamping teepees for an overnight stay, what's not to love about this beach club!
Papaya Playa Project
Surrounded by beautiful, lush green jungle, Papaya Playa Project is a luxurious eco-friendly beach club in the very heart of Tulum. With guest DJs and beautiful people draped across sun loungers, this is the place to be if you want to party into the night.
3. Rent a yacht or catamaran and explore Tulum by boat
For an unforgettable day out with family and friends, jump on board your very own private yacht or catamaran. There is no better way to explore the area. Spend the day gliding across crystal clear waters and visit some of the most extraordinary beaches and sights in the Mayan Riviera.
Your boat will take you to the best places to swim and snorkel amongst tropical marine life, and if you're lucky, you may spot sea turtles or dolphins bobbing in and out of the water alongside you. Take in the sights and enjoy an open bar, as well as gourmet lunch, freshly prepared by our chef. For added luxury, choose an onboard DJ and your very own photographer!
4. Explore Tulum's Sian Ka'an Nature Reserve
Get away from the hustle and bustle of central Tulum and step into the natural beauty of the Sian Ka'an nature reserve, which translates as "Origin of the Sky". To negotiate the bumpy ride, a 4 wheel drive is essential. Deep in the jungle, with only the sounds of jungle birds and the rustle of a lizard at your feet, fun and adventure awaits!
Walk along the pontoon to your private lagoon boat, perfect for couples, families or large groups of friends. Cruise through the lagoons where the sea water meets with freshwater and you may even see a manatee, as wild birds swoop overhead. For added fun, pop on your life jacket, jump in and let the current gently pull you through the mangrove lined waterways.
After the lagoon tour, explore Tulum's gorgeous secluded beaches. The Sian Ka'an is completely untouched, and home to some of the most beautiful beaches in the world. Think white powdery sand and crystalline turquoise waters as far as the eye can see. As the sun sets, your food and drinks platter is served on the beach, brimming with fresh fruit, pastries, pasta salads and fresh juices, maybe even a bottle of fizz for that special occasion.
5. Spa and Detox Day in Tulum
Your vacation is all about balance. Too many midnight tacos might have you and your BFFs craving a detox. Rejuvenate your mind and body with a sensual spa day at the luxurious Yaan Healing Sanctuary spa in the hotel zone.
Here you'll find a healing water circuit, with warm and cool massage pools, sauna, steam room and marble stone hammam. The spa uses natural waters from the crystalline springs of the Yucatan's natural cenotes. Expect offerings of delicate herbal teas, made from herbs freshly harvested from the rooftop garden, followed by a natural scrub to stimulate your senses, and that's just for starters.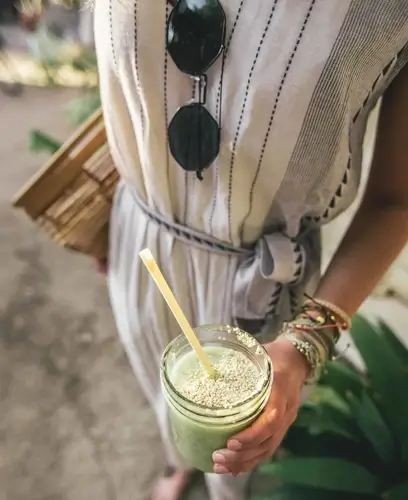 Two Travel can help arrange unique spa experiences that will purify and cleanse your body, mind and soul. Choose from many different treatments including reiki, sound healing and traditional Mayan massages.
6. Tulum Cenote Adventure by zip line and ATV
For the adrenalin junkies, this activity is for you! Glide through the jungle on a zipline, ride an ATV through dense jungle before jumping into cool cenotes and crystal-clear waters. Experience the top adrenaline sports of the Riviera Maya on a trip that combines off-roading, ziplining, and snorkelling in a cenote.
These are just some of our top recommendations to explore Tulum. You can find more experiences here, or get in touch with details of the kind of vacation you're looking for, and we'll help you craft your dream trip to Tulum.