If you're planning to be in Cartagena for New Year's Eve 2021 and New Year's Day 2022, you're in for a treat!
Colombia is known for its extensive festive New Year's traditions, and Cartagena in particular offers some of the best opportunities for visitors to participate in the celebrations.
And this year, as Colombia has low coronavirus cases, people want to celebrate again.
Tickets for the hottest events are now available and selling out fast!
Buy tickets for the parties at El Barón, Townhouse, Alquimico or La Jugada
and for dinner and celebrations at Lobo de Mar.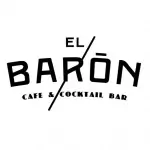 Here's everything you need to know about visiting Cartagena, Colombia for the turn of the year. Get in touch and we will help you celebrate in style!
How to Spend New Year's Eve in Cartagena
These traditions are a lot of fun, but you may still be wondering about what exactly to do on New Year's Eve in Cartagena. If so, check out this list of the top 5 ways to celebrate the New Year during your Cartagena vacation!
1. New Year's Eve Restaurant Reservations
If you'd like to ring in the New Year in style, we'd recommend reserving a spot at a Cartagena New Year's Eve Feast. Several of the top restaurants, hotels, clubs, and bars will have special events, feasts, or parties planned. Many of the more popular events sell out well in advance, so be sure to book your reservations ahead of time!
Lobo de Mar
Lobo de Mar is one of the best restaurants in Cartagena, Colombia. For New Year's Eve, the chefs at Lobo de Mar invite you to enjoy a 5-star 5-course menu combining their best plates. There will be an open bar all evening until midnight. And of course, toasts, live music and dancing!
Get in touch and we'll help you get tickets today or you can buy direct from us here!
We also recommend these restaurants for a classy New Year's Eve celebration that the entire family can enjoy.
Get in touch and we can help make your reservation.
2. NYE Fireworks at Parque de la Marina
One of the most popular Cartagena NYE activities is the fireworks at Parque de la Marina. Most locals will arrive well before dark with a picnic dinner and chairs or blankets to sit on. If you don't feel like bringing all that, you can also pick up some delicious Colombian street food on your way and then rent chairs and tables at the park.
The firework show doesn't start until midnight, but you'll need to arrive early in order to find a place to camp out in the park. If you don't make it in time to save a spot in this crowded square, you can also usually find a place to watch the fireworks at Muelle de los Pegasos or Cafe Del Mar, and then dance in the streets until dawn!
3. Tickets to the Best Cartagena New Year's Eve Events and Parties
If your idea of a great New Year's Eve celebration is exciting nightlife, Cartagena is the place for you! There are dozens of popular clubs and bars that stay open late on New Year's Eve. Some, especially those in El Centro, host amazing festive New Year parties with live music. It's best to head out for some dancing after dinner or other celebrations, as most locals won't be venturing out to the bars until after midnight on New Year's Eve.
If you're looking to get a little bit more exclusive, we have the parties for you.
Starting now, these events are being announced,
and we have first VIP access to the best with the best prices too.
Wild Brunch
Wild Brunch is one of the most famous parties in Cartagena, and also sells out FAST! Having all missed last year, Cartagena is ready to party like there's no tomorrow and this is our top recommendation! It takes place Dec 29, so you get a day to recover, before New Year's Eve!
El Barón
El Barón is famous for its cocktails and five star menu. Celebrate New Year's Eve 2022 in this beautiful spot in San Pedro Claver square and don't forget to dress to impress! Cartagena's famous cocktail lounge will be laying on live music, amazing food, and champagne! Get in touch and we'll help you get tickets today or you can buy direct from us here!
Alquimico
Another favorite place for New Year is also one of the world's best bars. Alquimico have an exclusive party planned, with international DJs. Tickets for a sought-after table on the rooftop are already sold out, but you can still party on two floors of the main bar. In the main bar, there will be canapés, surprises, international DJs and a lot of beautiful people! Get in touch and we'll help you get tickets today or you can buy direct from us here!
We also recommend La Jugada, Townhouse and Santa Clara for fantastic New Year's Eve Celebrations.
4. Cartagena New Year's Eve Street Party
Perhaps the most looked-forward to Cartagena New Year's event is the traditional street party in San Diego Square. Located in one of Cartagena's trendiest plazas, the BYOB event includes live music, dancing, and a complimentary bottle of aguardiente. This is one of the most popular events in the city and seating is limited. So, you'll definitely want to book your tickets well in advance to make sure you can welcome in 2020 at this Cartagena New Year's party!
Note: Tickets to this event cost $75 per person. Information about the music line-up and other details of the party will be released closer to the date.
If you want to ring in 2022 the right way, you can bet that this is one city you won't be disappointed to visit during this time.
Get in touch and we can help you get that ticket!
5. Join a family celebration
As in all of Colombia, Cartagena New Year's Eve celebrations tend to be much more family-oriented than they are in many other countries. You'll find that most locals spend the day and evening at home with their families. Some of the younger members head out to clubs and bars, but usually only after midnight when the family celebrations are over. So if you'd really like to celebrate the New Year like a local, try to make some friends and get invited to a family celebration. Then you'll be able to naturally participate in all the unique Colombian New Year's traditions along with your host family!
While you're here, why not take a deeper look at Cartagena? There are plenty of villas, private islands, experiences and yachts to make the most of! We still have some villas available over Christmas and New Year. Get in touch today!