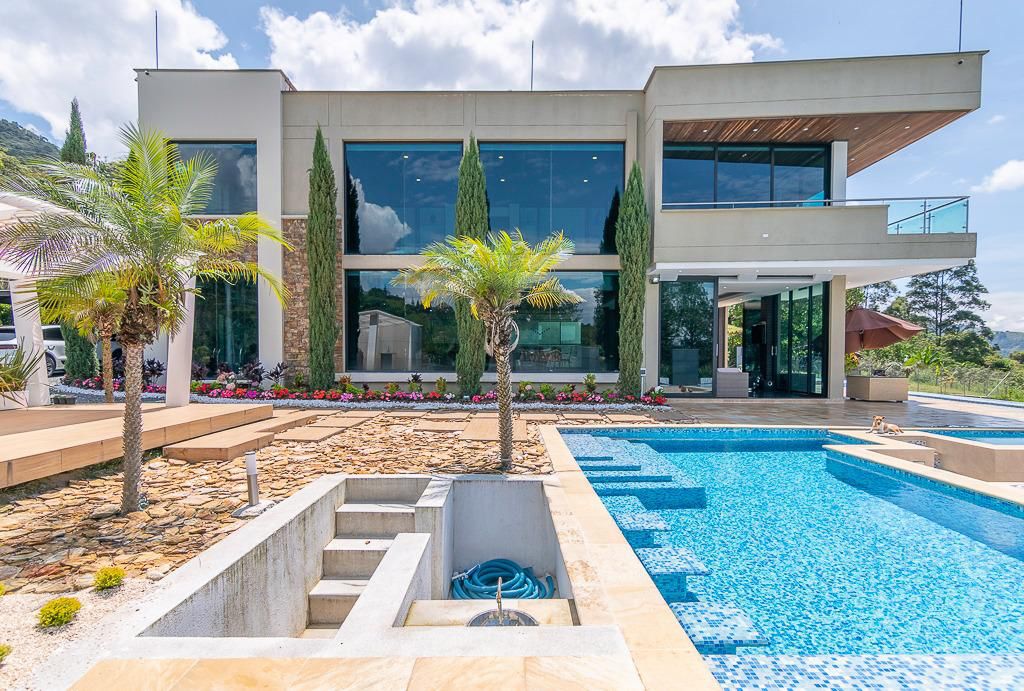 One of the great things about Medellín is the climate – it's called the City of Eternal Spring – because the temperatures are mild all year round (72°F – 77°F). So a pool party is a favorite activity for bachelors celebrating their last days of singledom in Medellín and we can help make that happen!
With Two Travel, you can book a house for you and all your friends that's party friendly. It's really important to have the permission of the house owner if you want to go all out, and we can do all of that for you. Take a look at just some of the amazing places you could be staying – yes, many have pools, some even have private nightclubs!
All you really have to do for your pool party is get up, get dressed and party. We do the rest!
We'll decorate the pool according to your chosen theme.
We'll make sure all the drinks and food you want are ready when you need them. We can bring in bartenders and chefs. Many of the houses have great BBQ spaces.
You might have a great party playlist, but we can make sure the speakers are what you need, and even bring in a DJ.
Never a dull moment. We'll have beer pong, pool volleyball, dance activities and a special bachelor show, so your pool party is unforgettable!
We can also organize security, spa treatments and massages, among other things. Just get in touch and let us do the hard work for you.
Let our team do the Medellín bachelor party planning for you. You won't regret it. Tell us when, for how many people and your budget and we will do the rest, so you can party like a pro!