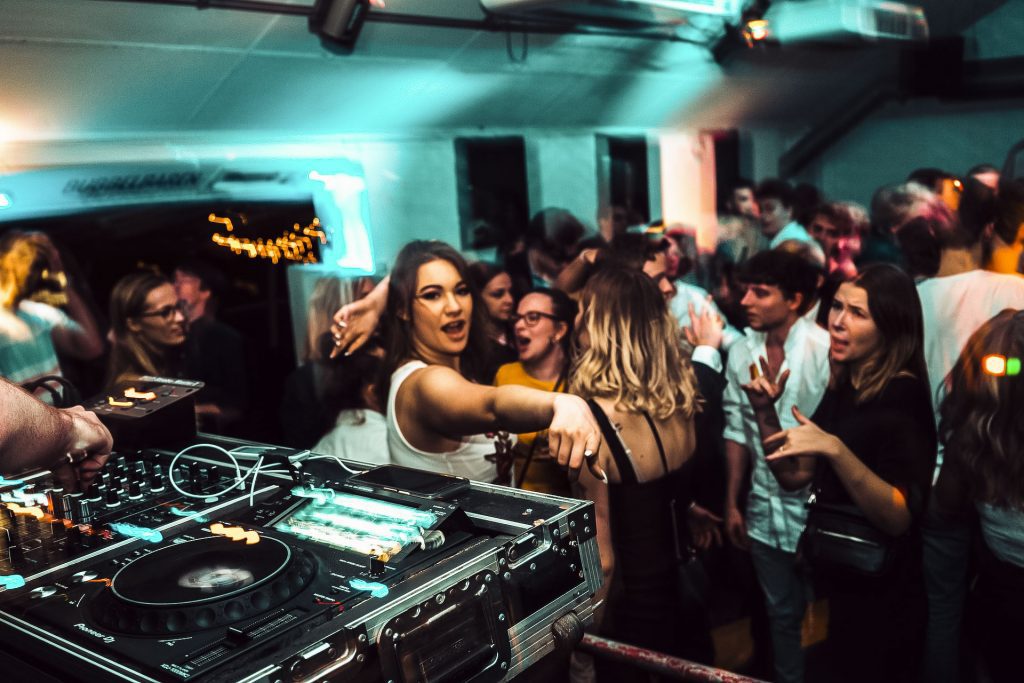 There has never been a better time to visit Medellín, Colombia. This vibrant, international city has recently been awarded 3rd best city to visit in the world by Time Out magazine. While we are proud of this achievement, we are by no means surprised. Alongside impressive architecture, sleek startups, and incredible gastronomy, Medellín's nightlife has been internationally recognized as being one of the best in the world.
Medellín is the birthplace of famous Reggaeton and pop artists J Balvin, Karol G, and Maluma. Next time you find yourself singing along to "Provenza" by Karol G, you'll realize that she is singing about the famous party neighborhood frequented by the young and beautiful crowd of Medellín. There is so much to be discovered in Medellín at night. But with so many bars and clubs in Medellín, it's often difficult to know where to head first.
Where is the nightlife in Medellín?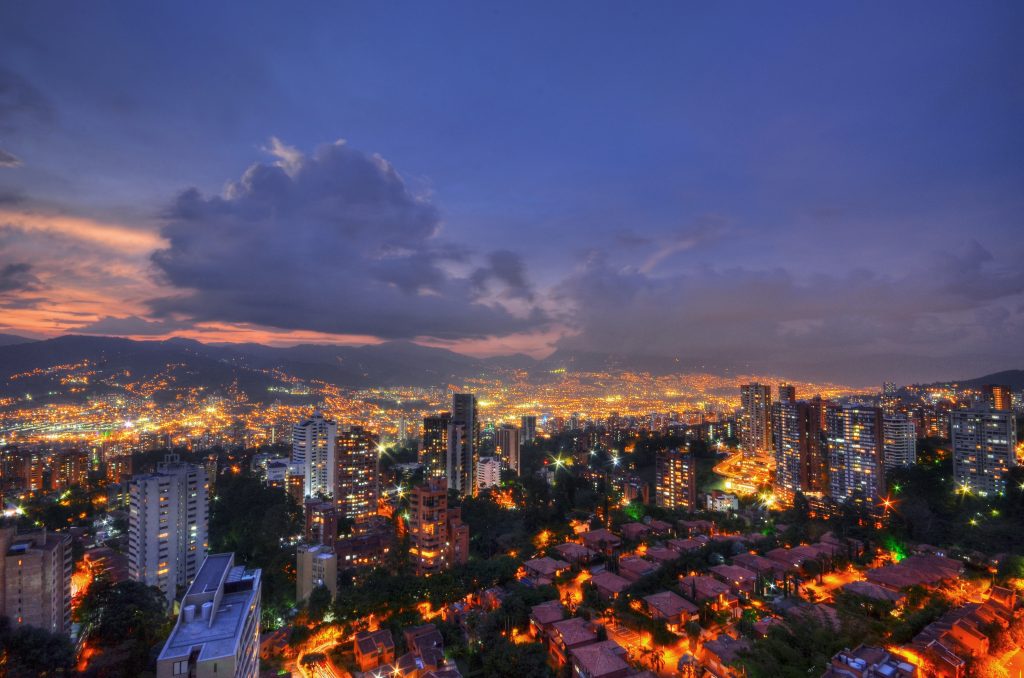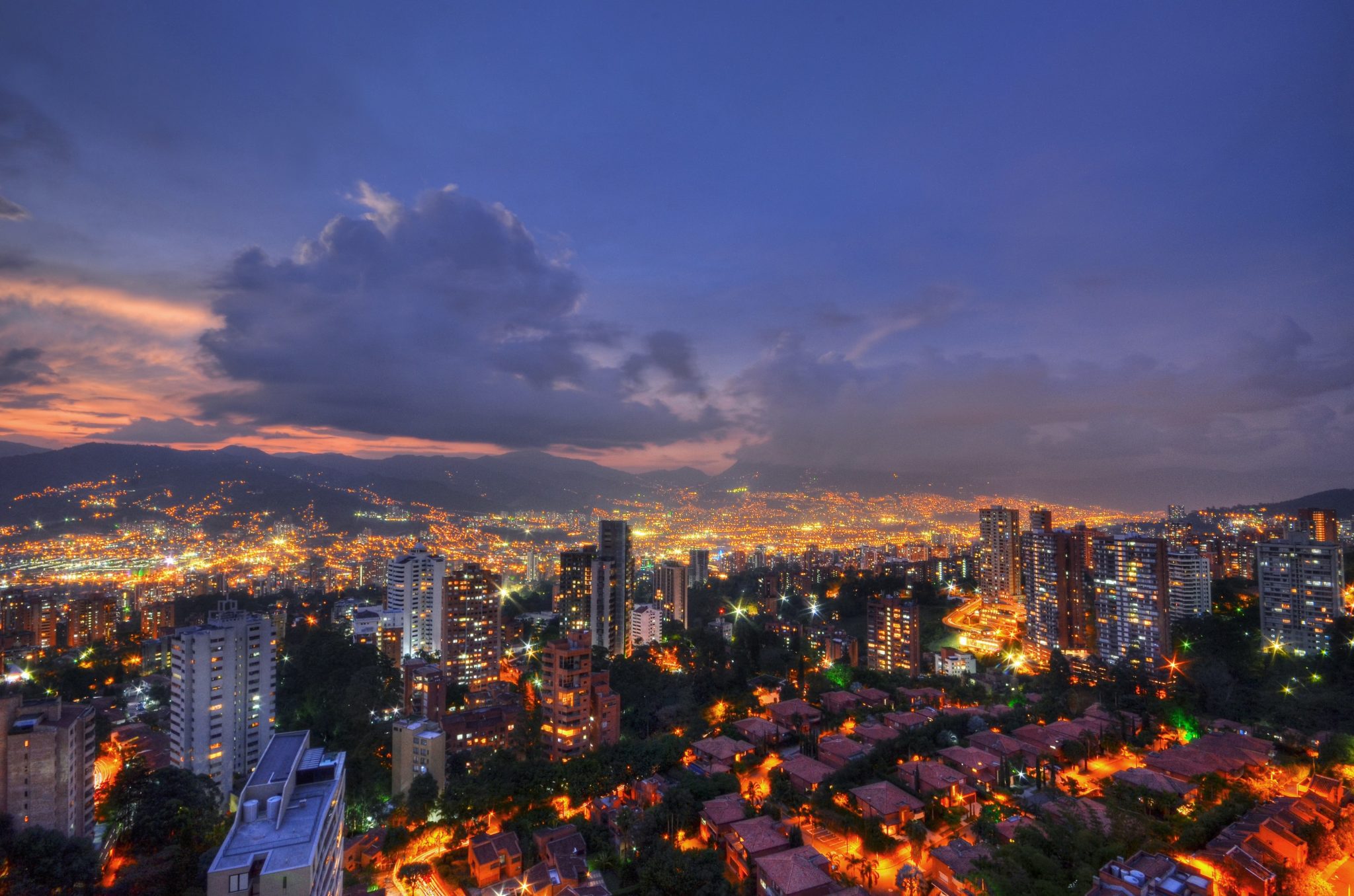 El Poblado (Parque Lleras and Provenza)
From Hipster to High-Class, for a perfect Medellin night
The majority of the best clubs and bars in Medellin are located in el Poblado, a vast and affluent central neighborhood. As el Poblado is so big, you'll want to be specific about where you're headed, so make sure you keep this guide at hand. The famous Parque Lleras is a Medellín nightlife must-see. Here, you can find a ton of bars, restaurants, and clubs. It's a great place to wander around to start your night and soak up the party mood. Parque Lleras is a tree-lined square filled with people, music, and mischief. It is the beating heart of Medellín´s nightlife, with a high density of clubs and bars. At night, the atmosphere is electric.
Our personal preference, however, is to go out to clubs a little more off the beaten track than right in central Lleras. For example, Provenza is a smaller locality, situated within el Poblado. Just a stone's throw from Parque Lleras, Provenza is definitely the place to see and be seen. Expect classier vibes compared to Lleras. From hipster hole-in-the-wall bars to three-storey clubs, there is something for everyone in this trendy neighborhood. Prices are higher in some of the better clubs and bars compared to other neighborhoods, as good taste doesn't come cheap. Provenza and Lleras, and everything in between, are often teeming with foreigners and Colombians alike, as they are some of the most touristic spots in Medellín, but for good reason. Here, you will find stylish decor and banging tunes, from Latino beats to EDM.
Laureles
La 70 – For an authentic Colombian fiesta
If you want something less gringo and more Colombian, head to Laureles. In La 70, or "La Setenta", as it is locally known, you are sure to find a lot of color, lights and dancing. Here, booze is cheaper and there are fewer foreigners. Step out of your comfort zone and take a salsa class. Two left feet? Not a problem, the paisas (locals from Medellín) are so friendly, you're sure to find a friendly Colombiana (or Colombiano) to teach you some new moves. La 70 is the center of the Laureles party scene, and it's an awesome place for bar-hopping. While some bars and clubs in Provenza and Poblado can give European / American vibes, parties in this neighborhood are undoubtedly Colombian.
Las Palmas
For a more exclusive vibe
If you want to try something different away from the masses, yet still experience some incredible local clubs, we highly recommend a night out in Las Palmas. This neighborhood is just a short taxi ride from El Poblado, yet you are sure to have a super fun nightlife experience away from the masses. Las Palmas, also an incredible location for exclusive villas and apartments, is at a higher altitude, so the temperature is cooler than in Poblado. Here, enjoy beautiful views of the Medellín valley at night as the entire city sparkles beneath you.
Okay, so now we know the hottest areas to head in Medellin at night. But where exactly should you go? What follows is just a few of our Medellín nightlife recommendations. If you want a whole weekend planned, don't hesitate to get in touch.
Our Medellín Nightlife Recommendations
Salón Amador
A truly unmissable experience in Medellin. Salón Amador is the flagship club for electronic music in Medellín, where house, indie dance, techno and many other forms of dance music reel in punters from across the region. They host big events with famous DJs, both nationally and internationally-known. Salón Amador even plans to launch its own record label to promote local talent. The light shows and intimate feel together with flawless playlists and perfectly mixed drinks make for an unforgettable night.
Where?: Calle 10 #40-30, El Poblado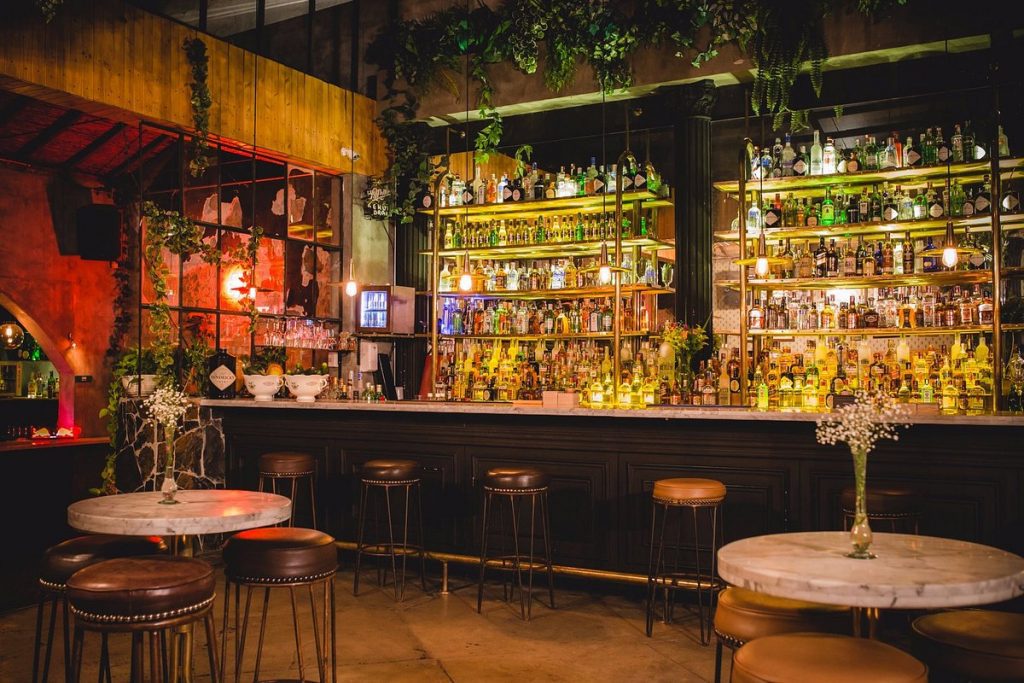 Bolívar
Bolívar Medellín brings the heat and sabrosura of the Caribbean to the mountains of Medellín. Inspired by 1940s Cuba and 1980s Miami, Bolívar is a treat for the senses. Dance your socks off to reggaeton, dancehall, champeta, trap, and every last Latin hit on the charts. And if you can't dance, you can find some beautiful and scantily-clad professional dancers who have got all the moves. Grab a tropical cocktail, join us on one of the most beautiful dance floors in town, and feel the Caribbean heat in el Poblado.
Local tip: There's no cover charge on Thursday nights, which makes it a great option for mid-week debauchery.
Where?: Cra. 36 # 10-38, El Poblado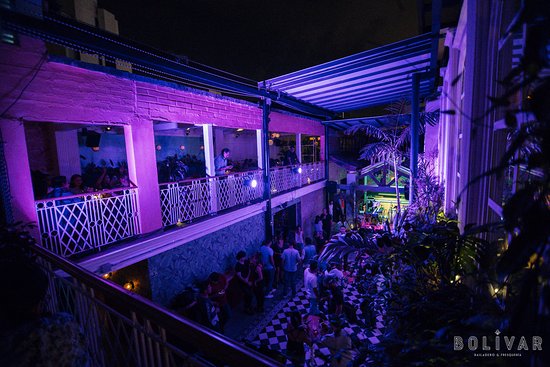 Vintrash Bar
Vintrash is an upcycled club providing four floors of fun. Right in the heart of Provenza, it attracts a good mix of locals and foreigners. You can enjoy various ambiances; from indie, to Latin, to electronic. Head up to the rooftop to cool down after a long night's dancing. They also serve food, which makes it a great place to start your night and line your stomach before a heavy night out on the town. We love taking bachelor and bachelorette groups to Vintrash because it's a great place to go wild, and a guaranteed fun night out.
Where?: Cra. 35 #8A-39, El Poblado (Provenza)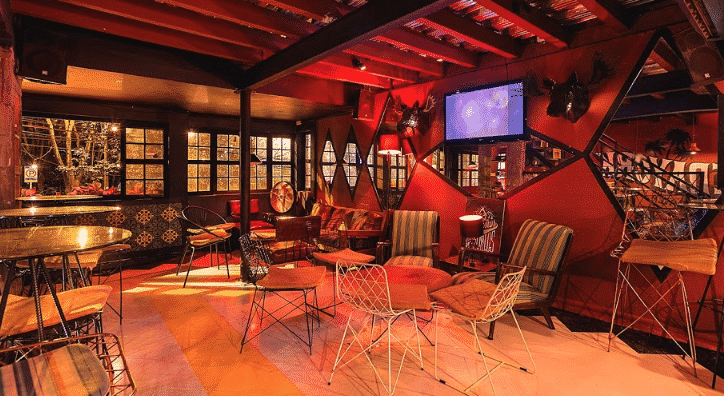 Gusto Nightclub
Located right in central Lleras Park, Gusto nightclub will never disappoint. Nightly escapades at Gusto involve laser light shows, beautiful girls and expertly-poured drinks. It is a great option in this super touristic area that doesn't feel like a tourist trap.
Where?: Calle 9A, Parque Lleras #38-26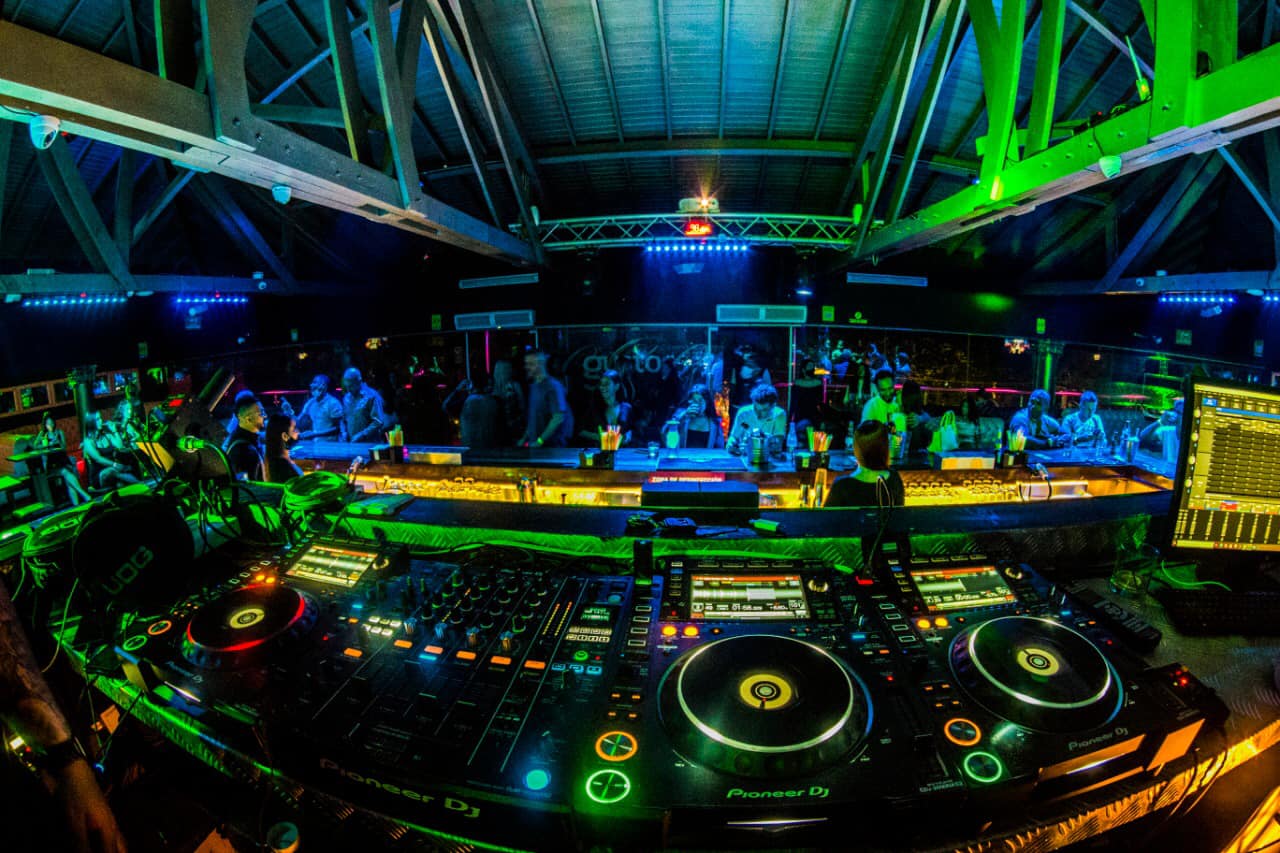 Envy Rooftop
Before heading to Gusto Nightclub, however, make sure you have a sunset cocktail or two at Envy Rooftop. This stunning rooftop has an aquarium-style pool where you can cool off in the afternoon sunshine. It boats gorgeous views of the city, and has light Asian style appetizers which go down perfectly with pre-drinks. They have a live DJ and their lounge playlists are perfect for chilling before a big night out.
Where?: Calle 9a #37-16, El Poblado
La Oculta Medellín
Do you ever wonder where the young locals go to party? What if we told you it was in a speakeasy-style joint, hidden behind a bookshelf? La Oculta is, like its name suggests, hard to find, but a total gem once you get in. This intimate club is small but perfectly formed, and its glittering chandelier adds a boujee touch to your night. Great to share a bottle of whiskey with a group of friends and listen to local Latin beats.
Where?: Cra. 35 #7-114, El Poblado (Provenza)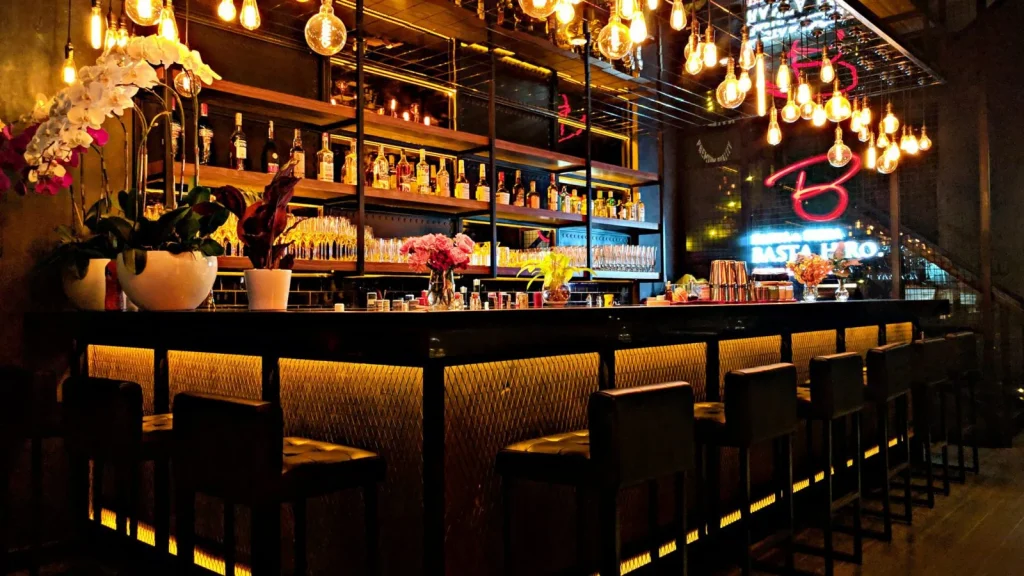 Finding out secret passwords to get into hidden clubs is so much easier when you book our nighttime concierge services! Enjoy everything that Medellín's nightlife has to offer – Click below to get a quote and a key to the city.
La Tienda de la 70
Although "tienda" technically translates to store, La Tienda de la 70 is so much more than a neighborhood store. With quintessentially paisa decorations and music, coming to this bar is more of a cultural experience than anything else. Embrace the stereotype and order a bottle of aguardiente – or guaro as the locals call it – and you'll find yourself dancing on the tables in no time.
Where?: Bulevar Libertadores De América (Carrera 70), Laureles, Medellín
La Chula Medellin – Las Palmas
Grab a big group of friends, get plenty of drinks in, and prepare to have the time of your life at La Chula. This Mexican-themed bar-cum-club, or "Fonda", as referred to by Medellín locals, will transport you to the loudest and most colorful corner of Mexico, right in the heart of Las Palmas. Down a shot of tequila (or three) while you listen to live mariachis in this awesome spot. If you want to party with locals, La Chula is the place to go. Right next door to La Chula, you can also find La Chula Urbana, where they play all the latest reggaeton hits. We like moving from one club to another to live the local experience.
Where?: KM 3, via Las Palmas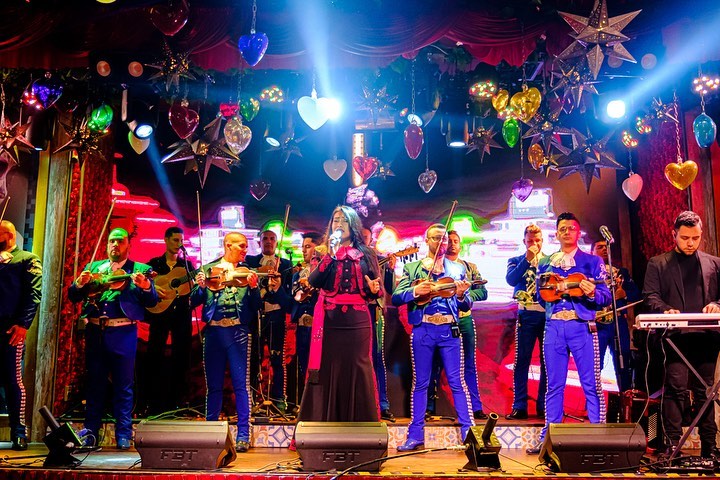 With a seemingly infinite list of options to choose from, Medellin nightlife is something that has to be experienced first hand. If your night ends queueing in Provenza to buy hot, freshly-made empanadas to soak up all the booze before heading back to your private villa, you know it's been a successful night. We truly can't wait to show you the biggest and best of this incredible city and its nightlife, in all its hedonistic glory.
Contact us today to receive customized guidance on how to book your trip of a lifetime in Medellín!