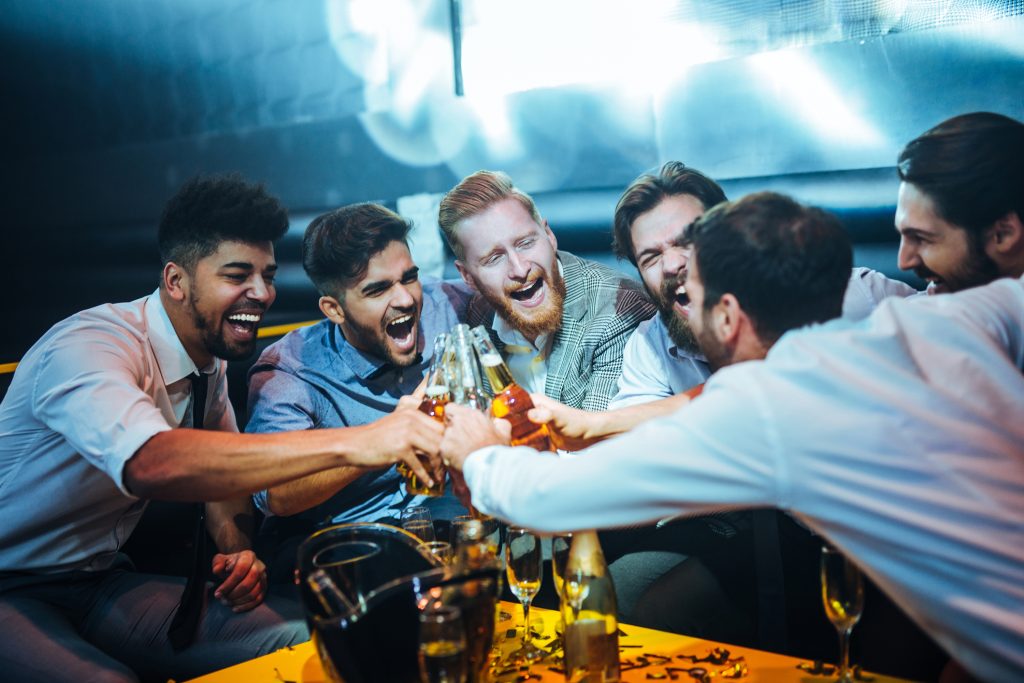 Looking for the best place to host your upcoming bachelor party? Look no further than Medellin, Colombia. Medellin is one of the hottest up-and-coming destinations for bachelors and beyond, and it's about time you discovered everything it has to offer for you and your group. 
A bachelor party in Medellin is guaranteed to include incredible nightlife, accommodation fit for a king (and party friendly!), and adventure activities that will get your adrenaline pumping. Not to mention, Medellin also happens to be the home to some of the most beautiful women in the world. But you can tell your wife that it's a casual coincidence. Medellin has enormous, multi-story nightclubs and swanky, speakeasy-style bars. It also has a wide variety of private villas for you and your group to crash or party in private.  It is truly one of the best bachelor party destinations. The weather is a perfect 80°F (26°C) all year round, keeping you feeling fresh and not sweaty. All you need now is someone to help you plan the whole trip! That's where we come in. 
A Travel Concierge: Your key to the city 
Planning a bachelor party isn't easy. And managing a group of unruly guys, finding decent accommodation, reliable transportation, and making restaurant reservations in Spanish, all while trying to have fun is even harder. That's why we love to make everything as easy as possible for you. Many AirBnBs and hotels in the city don't accept large groups of all guys. We have direct contact with the owners of many private villas in Medellin, and we can do all the talking, so all you will need to do is show up. Fancy a personal chef to whip up breakfast every day, or treat you to a restaurant-quality meal from the comfort of your own villa? Want to organize a private pool party? We are expert bachelor party planners. We have private chefs on speed dial, along with DJs, and everything you would expect from a bachelor party. 
Fancy hiring someone to do all the boring work, so you can enjoy every moment? That's what we're here for! Get in touch with our concierge team today to get a quote for our services.
Activities for your bachelor party in Medellin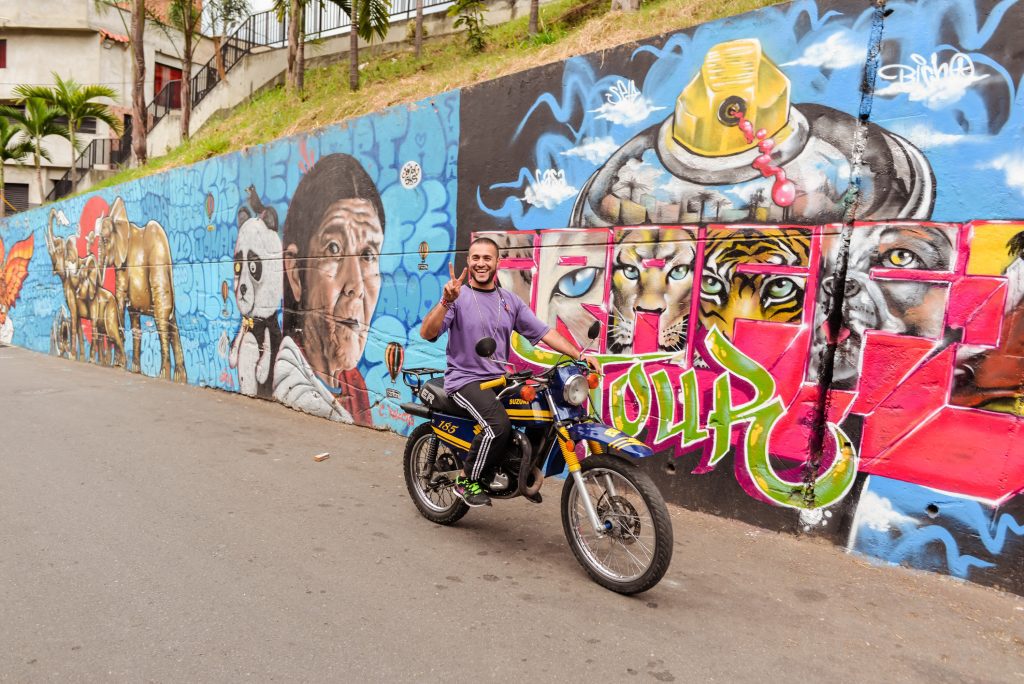 A good bachelor's weekend (or week!) needs to have activities planned for both daytime and evening. There's no time to sit around nursing a hangover with so many activities to do in Medellin and its surrounding areas. The great thing about Medellin is that it is a big, metropolitan city, surrounded by beautiful countryside. So whether you want something outdoorsy or simply want to soak up city life, there is something for everyone. 
Day Activities 
Check out our Tours & Experiences page for more information on just some of the activities you and the guys can do for your bachelor party in Medellin. The Comuna 13 Tour is an amazing way to see the "other" side of the city. Twenty years ago it was a no-go zone, and it's now a thriving art and culture scene. Comuna 13 is a great place to explore during the day. You can check out the stunning graffiti, try some street food, and even rap-battle the local kids there, as they love interacting with tourists.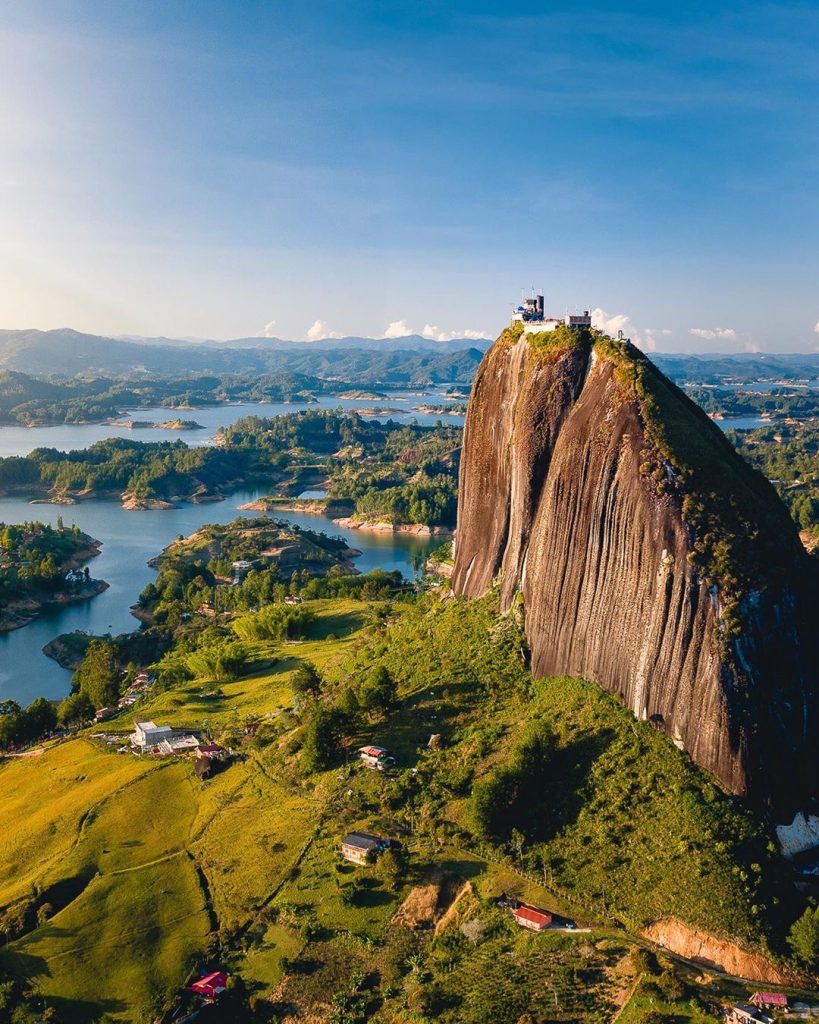 Or escape the city to visit the idyllic countryside and picturesque town of Guatapé. Home to an incredible naturally-formed volcanic rock that has a massive 708 steps to the top, it's an unmissable photo opportunity. The Peñón de Guatapé is unique in the world, and climbing all those stairs makes for great bonding with the guys. The groom is sure to reach his wedding day in good shape!
Think there's nothing scarier than getting married? You obviously haven't tried paragliding. Get that adrenaline pumping, and soar like a bird over stunning green pastures near Colombia's coffee region. This exhilarating experience will make you feel so alive and is sure to blow away the cobwebs of the routine of daily life. Or you can take advantage of the rough terrains of the countryside and go out on an ATV adventure. This is one of our most popular bachelor party activities. There's no experience needed, and the trails have varying difficulty levels. Take a walk on the wild side and explore Colombia on a quad bike! 
Night-time activities 
When the sun sets, it's time to play. Medellin offers a huge range of things to do in the evenings, namely in the form of bars, restaurants, and clubs. Medellin's nightlife scene is absolutely buzzing. Check out some of our favourite restaurants in Medellin. There are some truly incredible places to visit, worthy of the special event you are celebrating. Make sure to bring some smarter clothes and shoes if you are heading to a nice restaurant or club. Many places have dress codes, and we would hate for you to miss out.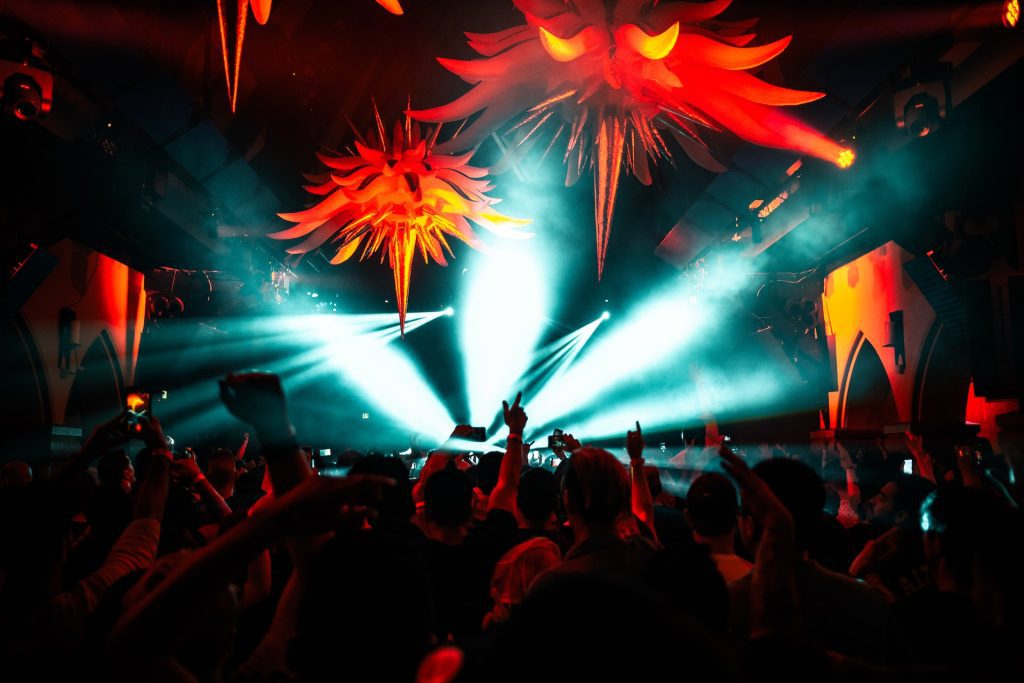 We can help you with bar hopping in Provenza, a VIP Club Night, or a full blown Bachelor Party Special. Simply get in touch and let us know what you're looking for. We can do the rest.
If private parties are more your jam, we've got everything you need to make it happen. From the party-friendly penthouse to the sound system, to the VIP guests. Did we mention our legendary pool parties? Our private barman can mix a mean cocktail, and we can even get you vitamin IV therapy to aid recovery the day after. But make sure you do make it out of the house! It wouldn't be a Medellin bachelor party without a trip to Parque Lleras and Provenza. Here, you can find some of the best clubs and bars in Medellin. Luckily, we did the hard work for you and scoped out the best clubs and nightlife in town, so your Medellin bachelor party is truly epic!
Top Tips for your Bachelor Party 
You may be wondering where the best place to stay is with your bachelor party in Medellin. El Poblado is a popular and convenient option, as it is right in the middle of the action. You can find many bachelor pads and penthouses in Poblado and near the famous Lleras Park. You can literally step right out of your apartment or villa and find some of the best bars, clubs and restaurants in the city. There are also some other more exclusive locations in Medellin, such as Alto de las Palmas. This sought-after neighborhood is a little further up the mountain and boasts stunning views over the valley. Its location allows for a little more privacy, and the absence of neighbors in some villas means that the parties can be bigger, better, and louder!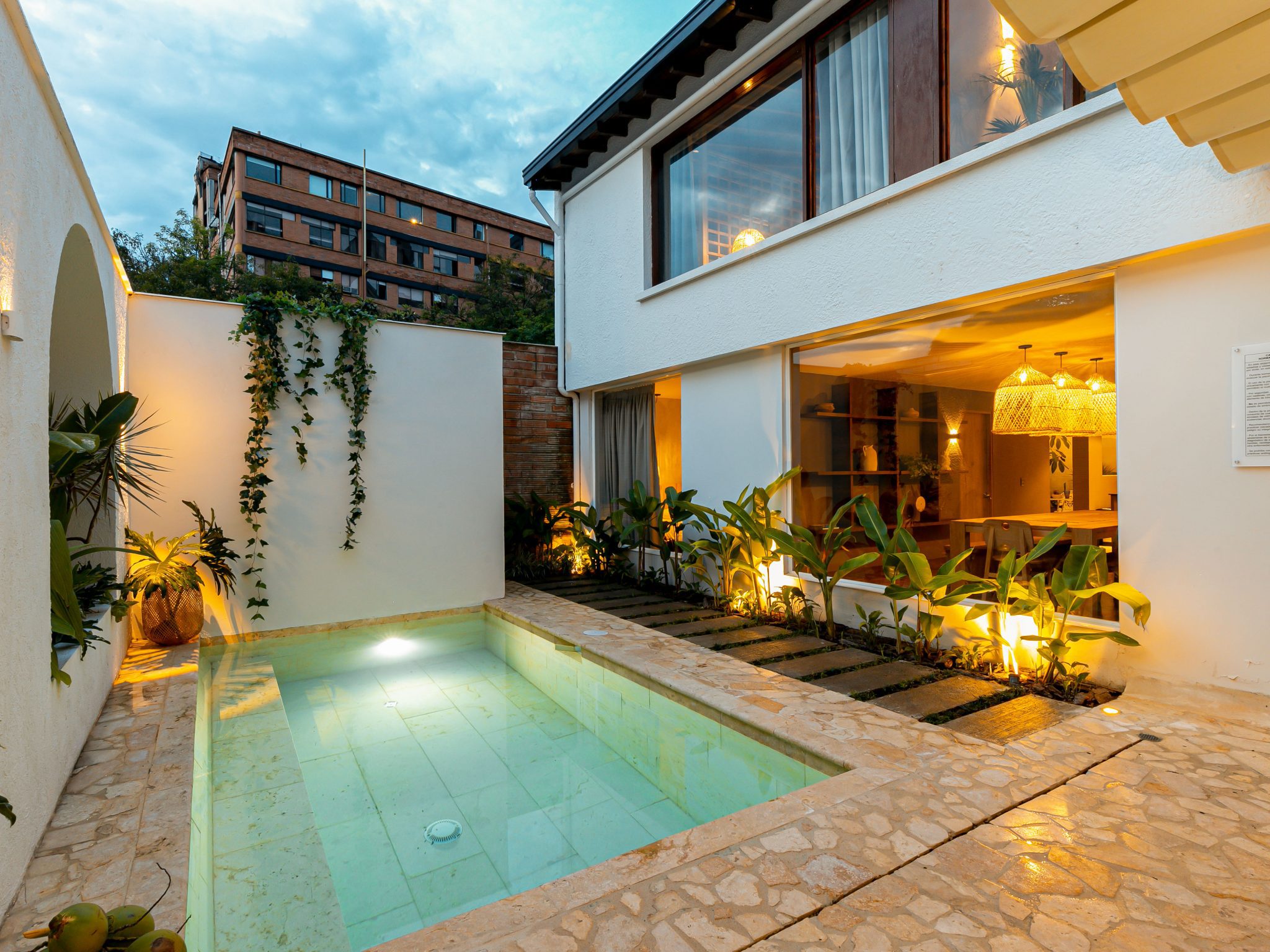 Speaking of accommodation; you will want to make sure you book accommodations early. The best villas and penthouses can get booked up, especially during peak season (generally December through March). We have exclusive access to elite properties that aren't on AirBnB, so lock in your property with us as early as possible. Unlike Cartagena, where most of the touristic areas are condensed within a smaller radius, Medellin is a sprawling city. Transportation is an important consideration for you and your bachelor group. For big groups, hiring a bigger van that fits all of you can often be more cost-effective than paying for separate taxis.
With so many moving parts involved in planning your bachelor party in Medellin, it's best to leave the bachelor party planning to the experts. We can arrange from the smallest detail to the most extravagant adventure. Our goal is to make sure you and your group have the best time ever, and that your bachelor party is memorable for all the right reasons.
Bachelor Party in Medellin or Cartagena?
After reading this, and our Cartagena Bachelor & Bachelorette Party Ideas page, you might be unsure of which destination is best for you. If you are looking for a Miami-style, beach vacay at a fraction of the cost, Cartagena is calling you. Think yacht parties, Colonial mansions, and private islands. If you prefer big-city vibes and cooler climes, head to Medellin. In Medellin, you can find a bigger variety of clubs and bars, more adventure activities, and more beautiful women. The choice is yours.
Whichever city you end up choosing. You and your group are sure to have the time of your lives. But don't take our word for it! Check out a testimonial from one of our clients. This client used Two Travel to plan his friend's Bachelor Party in Medellin. They were a large group of 14 people and wanted to pack as many activities into 4 days. Here's an extract from his review:  
"If Two Travel is operating in a city I travel to, I will 100% be using them to make sure I have the best experience possible.
In addition to making sure all of the planned events were executed and handled with exceptional detail, we were lucky to have Daniel O. with us the entire trip. Especially on nights we went out and experienced the nightlife, having Daniel with us was priceless. If Daniel is with your crew, you basically have the most well-connected person in Medellin. He knows everyone in Medellin / Provenza area and regardless of your group's vibe he knows the perfect spot. Outside of that, he was amazing at accommodating last-minute requests and making sure our group was safe at all times."

Two Travel Client
We promise you'll have so much fun during your bachelor party in Medellin, that soon you'll be convincing all the guys to tie the knot, just so you can plan more bachelor parties! Get in touch with the Two Travel Concierge team today, so we can start planning the ultimate bachelor party.