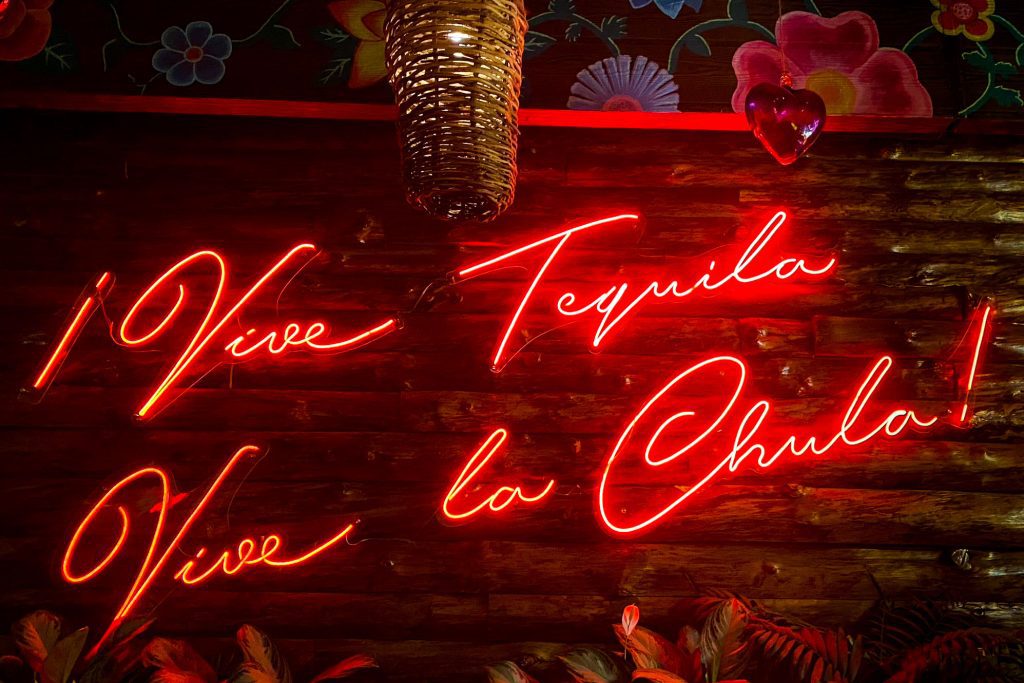 If you're in Medellin with a group of friends, you're probably here to enjoy the nightlife. After a day exploring the city, what better way to party than dancing the night away in one of the best clubs in Medellin. We work with groups of 6 or more people, specializing in evenings for bachelor parties. Get ready for a VIP Club Night in Medellín to remember!
Our VIP Club night package is perfect for groups. No need to worry about which club to go to (we know all the best places!), how to get there, get in and get home – we've got this! We sort out transport, we get you to the front of the line fast and for groups, we can make sure you get one of the best tables with cold drinks on tap, so you can spend your time meeting the locals.
We highly recommend combining your VIP Club night with our Bar Hopping in Provenza evening. We can do a special package for you. Just get in touch!
If you're leading a group, you cannot go wrong with these nightclubs. But this is not the limit to our VIP Club night. Just tell us what your group likes, and what occasion you're celebrating. We'll take you to the best clubs – VIP style!
VIP Club Night in Medellín recommendations:
Las Palmas
Las Palmas is a well-known upscale area located near to El Poblado. La Chula is the perfect place if you're looking to dance the night away Mexico style! This is the place for tequila and mariachi bands and right next door is La Chula Urbana if you're looking for a reggaeton night. With us, you can jump from one to the other! Or we can take you to Bora Bora – perfect for urban music with a touch of Mexico.
Vintrash
Vintrash, located in the heart of the trendy Parque Lleras area, is a vibrant and energetic club that is sure to please any bachelor party. With its colorful decor and eclectic mix of music, Vintrash is known for its lively atmosphere and fun-loving crowd. Whether you're looking to hit the dance floor or relax in one of the club's lounge areas, Vintrash is a great spot to celebrate your bachelor party.
Gusto
Gusto, located in the heart of Medellin's bustling Laureles neighborhood, is a firm favorite for bachelors. With VIP areas, a beautiful local crowd and urban/crossover vibes, you cannot go wrong with a night at Gusto. We can organize a range of bottle service options and VIP packages.
Other clubs we recommend
We have great relationships with the best nightclubs in Medellín. Let us know what kind of a night you want and we'll do the rest. Try La Molienda, for a truly Paisa start to your evening with horses! For those looking for techno and a more European crowd, try Salon Amador or Sonorama. For those in the know, Dubai is a great place to meet locals and very popular right now. And if you're looking for reggaeton, Perro Negro is your place.
Get in touch to book your VIP Club Night in Medellín or check out our Bachelor Party Special. Here's our Medellin nightlife guide for more recommendations.