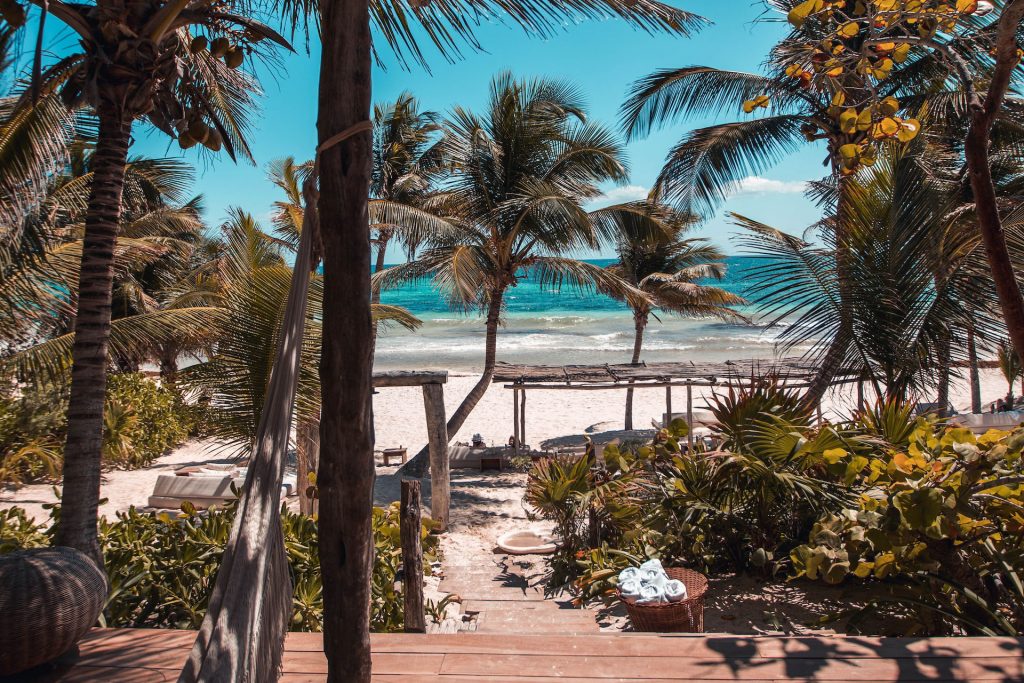 Choosing Tulum for your next vacation means you're getting closer to paradise. Here's what you need to know about the town's areas, so you can choose the villa that best suits your style.
Over the past few years, Tulum has established itself as the boho chic capital of the Riviera Maya. With incomparable natural beauty, granted by the lush jungle and the clear waters of the Caribbean, the destination offers an ideal blend of laid-back vibes and sophistication. Tulum is still small enough to give off a cozy, beach town feeling, yet has some of the most coveted concept stores, restaurants, and boutique hotels in the region.
From its lively downtown area to the chic beach clubs that line the coast, Tulum has different vibes and moods that you can explore during your stay, making your travel experience as relaxing or high-energy as you want it to be.
So before you find your dream Tulum villa, it's key to learn a bit about this beach town's different areas.
Zona Hotelera in Tulum for Nightlife and the Beach
Travelers seeking a lively experience, with plenty of nightlife and dining options, as well as shopping and people-watching, will find plenty to love at the beach. The hotel area, or Zona Hotelera, is a long stretch of hotels, beach clubs, and shops along the beach, and is ideal for groups of friends who want to be a part of the Tulum scene all day and all night long.
Along the soft, powdery sand, travelers who choose the beach will find buzzing clubs like Gitano and Taboo, as well as iconic hotels like the stunning Azulik, which is also home to a lovely boutique called Zak Ik. Another great option is the eco-conscious Habitas, offering wellness-oriented programming and an intimate yet fun beach club.
The beach area is also great for getting a taste of Tulum's dining scene. Check out upscale spots like Hartwood or Arca, considered some of Tulum's very best restaurants, or more laid-back options, like La Corriente Cevichería Nais, dedicated to Pacific-style seafood.
Other Areas of Tulum for Beach Lovers
Beach lovers who are on the lookout for the most gorgeous stretches of sand in Tulum have quite a few options.
The Northern area is less developed, meaning more tranquil, relaxed beaches.
The lovely Playa Ruinas is right next to the stunning Mayan archaeological site that gives this town its name, which makes it perfect for relaxing and cooling down in the sea after exploring the historic buildings.
Nearby, Playa Santa Fe offers a long stretch of beach, perfect for a leisurely walk. This public-access beach is also home to several casual eateries.
South Playa, Tulum for Travelers Seeking Luxury
If you head south, you will find more beachside action. South Playa, where most of the luxury hotels in town are located, guarantees fun afternoons at beach clubs and plenty of dining options.
Sian Ka´an Biosphere for Nature Lovers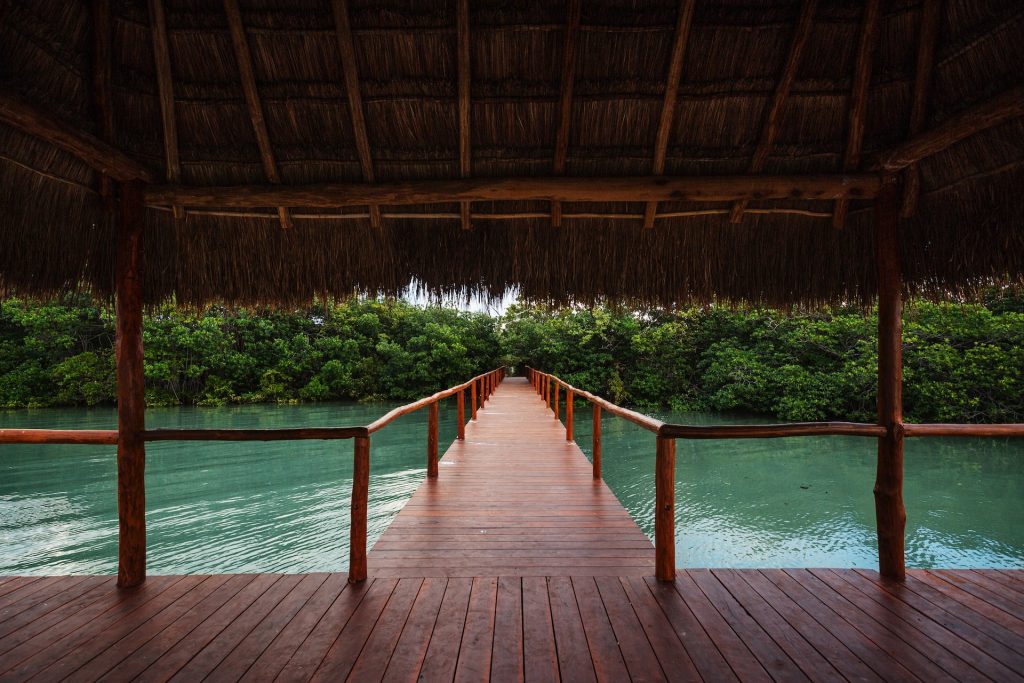 However, if what you're craving is to dive deep into nature, plan to spend your day at the Sian Ka'an Biosphere. This spectacular nature reserve boasts more than a million acres and is home to gorgeous rivers and secluded beaches. Keep in mind that this is a protected area, so you won't find vendors or restaurants. Plan accordingly.
Tulum Pueblo for Lively Town Life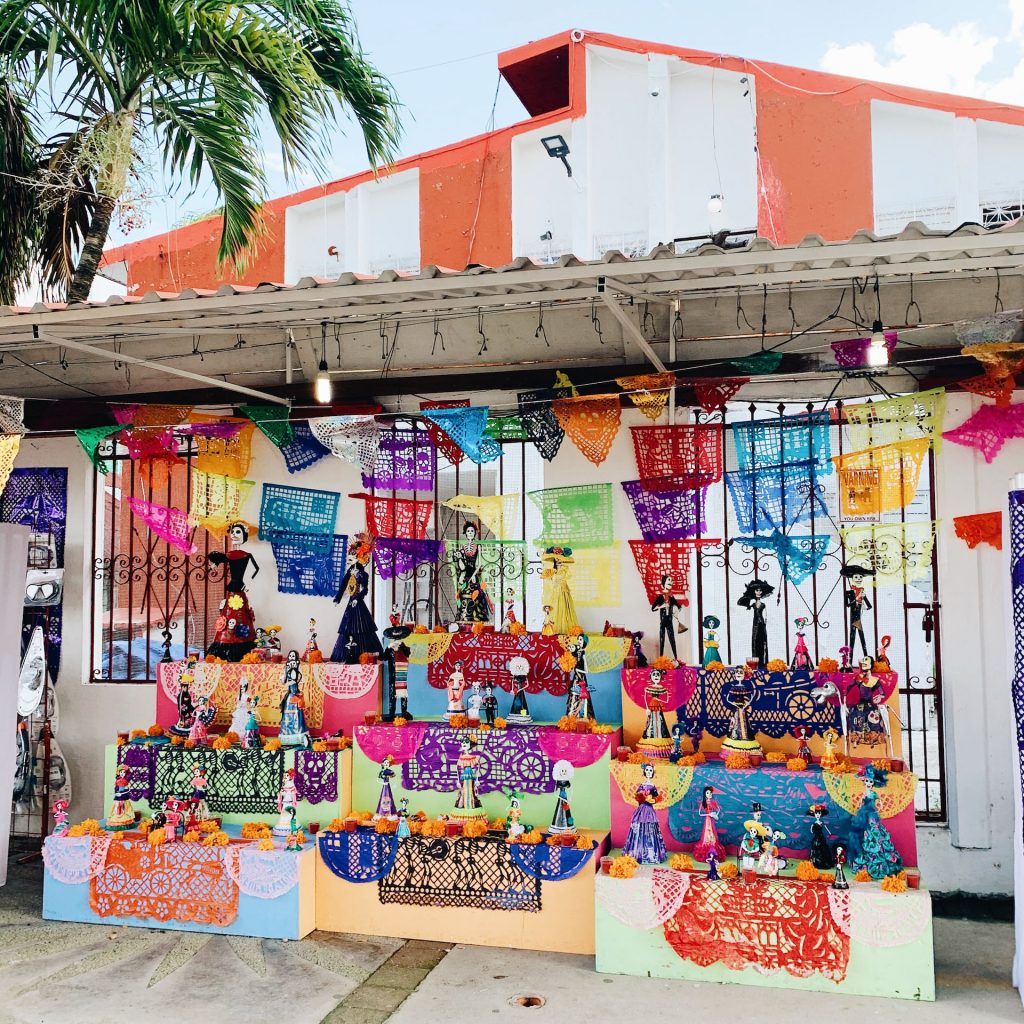 To get a feel of Tulum's lively town life, staying in the Pueblo is your best bet. This area is extremely walkable and bike-friendly, and it is surrounded by jungle, making it a fantastic option for those who want to get a sense of the Mayan region's natural treasures. In fact, some of the area's stunning cenotes are close by, like Gran Cenote and Cenote Calavera.
Couples, families, and groups of friends looking for a stay that brings them closer to nature and the local lifestyle should check out their lodging options around here.
Holistika is one of the loveliest hotels in the Pueblo. Just like its name says, this hotel offers a holistic wellness experience to guests, including yoga and sound healing sessions. Holistika also boasts a co-working area, a delicious vegetarian restaurant, and a lovely jungle art walk, where you can admire paintings and sculptures. Even if you're not staying there, you can check out the art walk, dine there, and inquire about taking part in many of these activities.
Dining options in the Pueblo are varied, and in general, more affordable than the ones found by the beach. Sabor de Mar, serving fresh seafood in a casual spot, is a favorite in the area, as is El Takazo Jr. for getting an always-necessary taco fix.
For a chill night out, head to La Guarida, a bar/cultural center hosting live music performances, movie nights, and open mic sessions, paired with good drinks and a relaxed atmosphere. Another great option is the recently-opened Vaivén, doling out dishes prepared with local ingredients from the Yucatán peninsula and fascinating Mexican artisanal spirits.
Consider Staying in a Villa in Tulum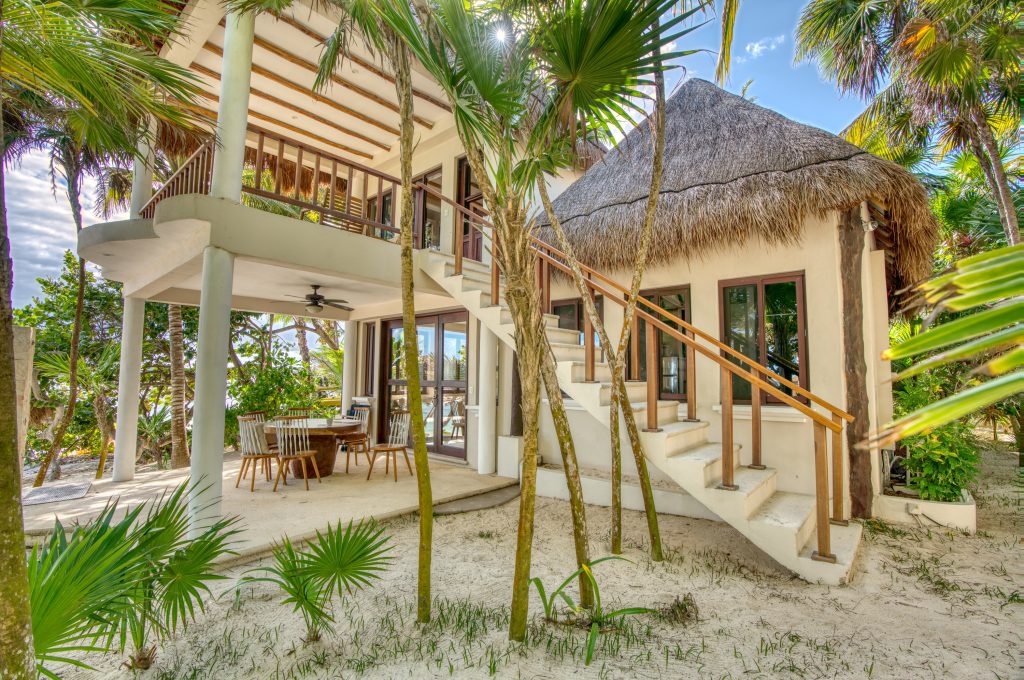 Whether you choose to stay at the Pueblo or the Beach, you'll find plenty of vacation rentals and villas to choose from, guaranteeing you can create the tropical getaway that best suits your needs. Tulum villas offer complete privacy, safety, and relaxation, making you feel right at home in paradise. You can spend hours lounging in your swimming pool and, if the villa has beach access, gazing at the Caribbean. And when it comes to cooking, you can make it part of your vacation and prepare some delicious dishes with local ingredients, or have the Two Travel team assign you a private chef who will take care of your every craving.
Your Two Travel concierge can also provide transportation for you to head wherever you need to go during your stay, whether you want to explore the ruins or one of the cenotes or enjoy a night out on the town. As locals, your Two Travel concierges know everything there is to know about Tulum, and will be happy to accompany you at any point of your trip if you'd like. For additional safety, there are security guards at many of our villas.