If you're considering a trip to Latin America in 2023, but struggling to plan your vacation, we understand. This guide will help you decide where to go in Latin America, how to plan your vacation and what to bring and do once you're here. Read on for our Guide to an Unforgettable Latin America vacation!
Latin America is high on many people's travel wishlists, and for good reason. The region is popular for its stunning mountain ranges, exotic rainforests, sun-soaked beaches, biodiversity and cultural diversity. It's also very affordable, whether you're looking for luxury or a more rustic vacation.
Deciding where to go on vacation in Latin America
Latin America is huge with nearly 20 countries to choose from! We may be biased, but the numbers don't lie – in the last year, both Mexico and Colombia were two of the most popular countries to visit in Latin America. No matter where you go in Mexico and Colombia, you'll find a fascinating mix of modern and traditional cultures, awe-inspiring nature and biodiversity, bustling nightlife, world-class cuisine, and the ruins of ancient civilizations.
Planning a trip to Colombia or Mexico
Both Colombia and Mexico are easily accessible by plane from both the US and Europe. You'll often find good deals if you're flying from Miami, New York, Milan or Amsterdam. Given their location within the tropics, you'll find the weather is affected more by the altitude of your chosen destination than the time of year you decide to visit. But be aware that hurricane season hits Mexico in October, so it's best to avoid that month for your vacation.
Preparing for your Latin America vacation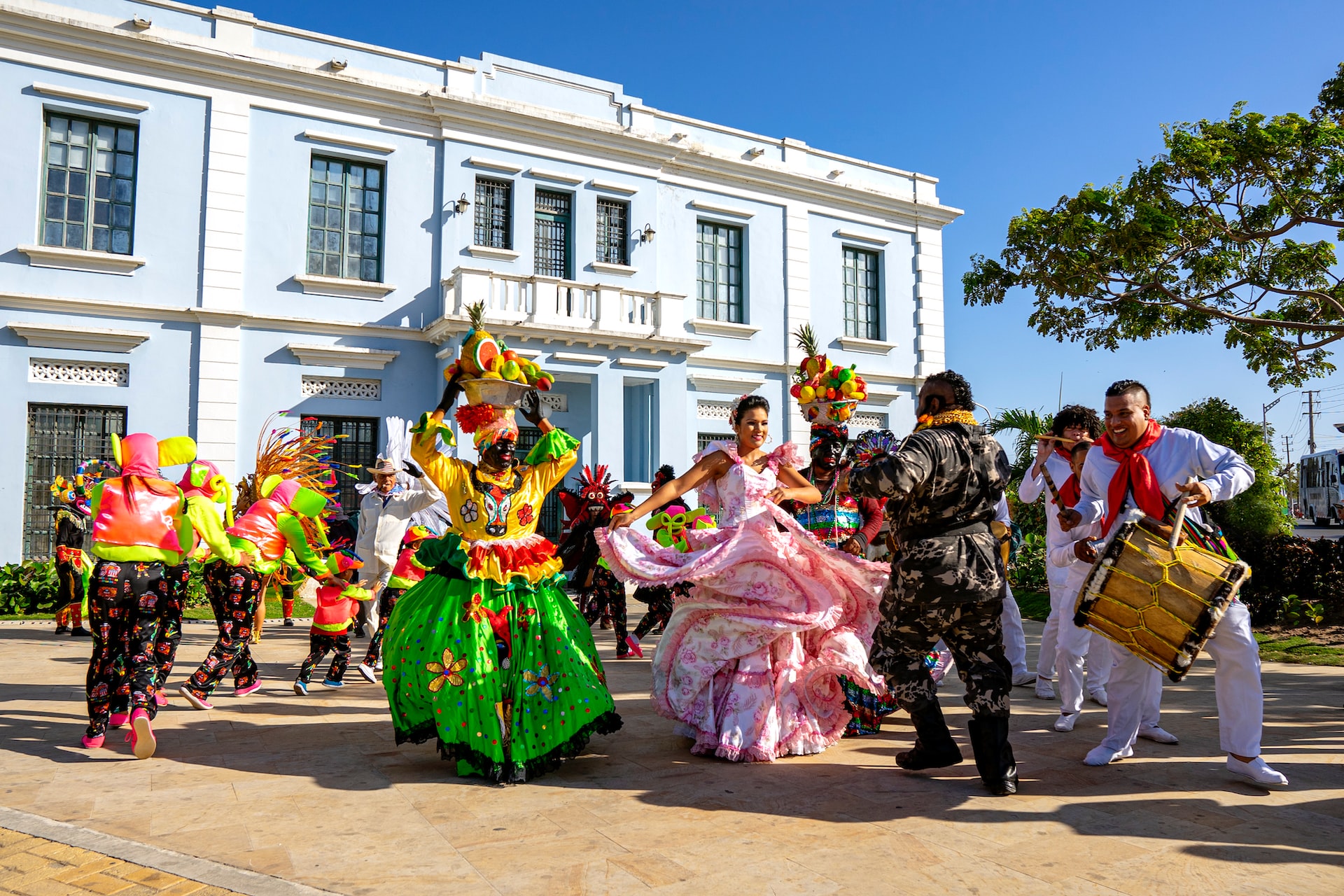 Colombia and Mexico are both exciting, seductive countries, but some first-time visitors might feel overwhelmed by the demands of the culture and climate. It's quite different to the USA or Europe. Whether you decide to head to Colombia, Mexico, or another Latin American country, here are a few tips to make the most of your trip to this enchanting region. Follow this guide to learn about the do's and don'ts of planning, packing, and traveling in Latin America!
Planning
1. Be Informed
Before planning your vacation in Latin America, it's a good idea to research not only where to visit, but what to expect in each place. Videos, blogs and social media cover a lot of ground, so you know what to pack, what to leave at home, and what risks you might find in each place.
Learn about the safety of the places you'd like to visit. Mexico and Colombia have areas frequently travelled by tourists and areas best avoided. Take a little time to understand which areas (especially of cities) are safe to be in day by night. Understanding the risk of petty theft, food poisoning, or mosquito-borne illnesses will help you make informed decisions throughout your travels.
2. Don't Over-Travel
Every country in Latin America is unique. From Mexico to Argentina, you'll find vast differences in culture, art, cuisine, climate, and nature. While it can be tempting to visit as many countries as you can, you may find that you'll enjoy your adventure more if you cover a little less distance.
Travelling slowly through one country or visiting 2 or 3 regions for a few days each will help you adapt to a different pace of life and more deeply experience what a country has to offer. If you only have a long weekend or a week for a vacation, slim it down to just the highlights or maybe just one city or region. If you love it, you can always come back!
3. Get Vaccinated
Well before your visit, check in with your doctor to make sure your vaccinations line up with current travel health requirements. Also check what proof you might need in order to reduce problems arriving in your chosen destination.
4. Learn Some Spanish or Portuguese
While many people in Latin America speak some English, it can be helpful to know some common Spanish or Portuguese phrases, especially if you will be traveling through smaller villages. Even knowing a few key phrases such as "thank you" or "please" can help your journey go a little more smoothly!
If you don't have time or need some extra help, hire a concierge service like Two Travel (our whole team is bilingual!) or invest in a translator or bilingual driver who's a local. They'll open up your eyes to a more enjoyable experience and reduce the hassle you may experience in some areas.
5. Understand the Local Currency
Almost every independent country has its own currency, which all have different exchange rates. It's a good idea to be familiar with the currencies and rates before you travel. Even more useful is knowing the going rates for taxis, drinks, meals etc. Knowing what locals and expats typically pay means you'll be less likely to get caught out with "a gringo price".
Know what payment methods are accepted wherever you're going. In both Mexico and Colombia, you'll find ATMs in towns and cities, and cards are accepted in bars, restaurants and supermarkets. Always choose to pay by card in local currency (your bank will work out the conversion fee and 99 times out of 100, your bank will give you the best rate).
Don't forget to bring some cash though. Always take money out in the daytime from a secure ATM location – supermarkets are some of the best places to do this. There are plenty of places where it's advantageous to pay in cash, and if you're walking on the street, always have a few small notes within easy reach, just in case.
6. Be Mindful of the Weather
If you're travelling anywhere between the tropics, know that it's hot whenever you're close to sea level. It's the altitude that makes the difference to temperature in this area, and the seasons are more simply "dry" or "rainy". Avoid Mexico in October as it's hurricane season. In Colombia, there are no hurricanes, but the rainy season can sometimes disrupt plans, especially if travelling by road.
If you're travelling to the far south of Latin America for your vacation from anywhere in the northern hemisphere, be prepared for a climate shift! The seasons are opposite to those in the north with peak temperatures in December and January and colder weather in July and August.
Always check what to expect before you pack.
Packing
7. What to Wear
Between exploring the beautiful adventure sport destinations, enjoying sunny beaches, and sampling tantalizing South American cuisine, you may quickly find your suitcase overflowing with outfits! Think about where you're going and what type of vacation you're taking.
If you're heading for a city break and booking Michelin star restaurants, bring your cab shoes and dress up (just check the weather first!). If you're searching out the road less travelled, the more casual, practical and low key the better. You don't want to look like a rich fish out of water. If it's hot, make sure to pack natural fibres – Colombia, Mexico and anywhere in the tropics can be quite humid. If you're heading up to altitude, make sure to have a hat and shades – the sun can be brutal closer to the Equator.
And if you forget anything, don't worry. If you're on the tourist trail, there will be a shop selling you what you need. And if you're in a big city, some of the boutiques are incredible – keep a little space in your suitcase and make sure to have a day for some shopping.
7. Leave Valuables Behind
Many regions of Latin America are very safe and the majority of Latin Americans are warm and will welcome you to their town or city. However, inflation and the pandemic have hit some people hard. Keep in mind that a minimum wage in many places is just $250-300 USD a month, and although prices are lower than the US, it's not easy to survive on the minimum.
For this reason, some destinations may have a higher risk of theft, and your iPhone can feed a family for months. It's a good idea to understand where you'll be each day or night, and dress appropriately – not just for the weather, but so you're not a target for petty theft. Only carry the cash and card you need, consider a cross-the-body bag if you're out in the streets, leave expensive jewelry behind, and don't go waving that iPhone around in areas where it's not safe to do so.
While on your Vacation in Latin America
8. Whether or Not to Drink the Water
Let's be honest, no one wants to be sick on vacation, so we recommend you play it safe with water. Many locals will tell you that the tap water is just fine, and for them it may be. But you never know how you might react to a change in water, and if you have a sensitive stomach, take the safe route and use a water filter or buy your water from a supermarket. When it comes to juices and ice, in hotels and restaurants, you should be fine. Be aware of how you feel the first few days, and take it from there.
9. Taxis and Transport
Taxi scams are fairly common in South America, so take precautions to avoid them. Only take licensed cabs, download the local taxi app, or book transportation with your hotel or concierge. Be aware that in some cities, Uber is a grey area, so it may not be as convenient an app as you're used to. It can also be a good idea to ask the hotel or concierge for a sense of travel time and cost, which will help you gauge whether or not your taxi driver is being honest with you. Outside of the main cities, make sure to connect with a trusted driver, preferably who speaks English, so you can learn more about where you're travelling.
10. Staying Connected
Many South American countries and communities don't have reliable infrastructure. Power cuts can be commonplace, especially during bad weather. Most restaurants, bars, villas and hotels will have wifi, but it's worthwhile getting a local SIM card if you want to be constantly connected. Short-term data plans are very cheap. If you've chosen a concierge, local driver or local guide, make sure to download WhatsApp. It's the most common communications app across Latin America. On the flipside, if you're heading out on a retreat or wellness vacation, make sure to turn off your phone and enjoy being disconnected for a few days!
11. To Tip or Not To Tip
More likely than not, you'll receive help from travel guides, translators, boat captains and drivers during your travels. Tipping is a customary part of South American culture and many of the locals support themselves this way. Be sure to offer something to your guides as a thank-you for their help.
In bars, it's not customary to tip – it's at your discretion. In hotels and restaurants, the tip will often be included in the bill. 10% is normal and it will almost always go to the waiters, or be divided equally among staff.
12. Getting the Best Photo
There are countless Instagram opportunities while on vacation in Latin America. Like anywhere, going out early will give you the best light and quieter streets or tourist locations. Don't put yourselves at risk in getting that perfect shot – no climbing to the edges of waterfalls and cliffs, nor filming in risky neighbourhoods. Take advice from locals and you'll have amazing photos.
13. Street Shopping
Bartering on purchase prices is an expected part of South American culture. Don't be afraid to give it a try! But always be respectful as you negotiate a price – remember that the salesman will be much more affected by a reduced amount than you will be.
14. Try Local Cuisine
South America offers a wide array of delicious cuisine. Don't be afraid to try out the street food, where you can experience authentic local favorites. Follow the crowd, and your nose, to find the best places. Food poisoning is common in parts of South America, so be alert to make sure all your dishes look and smell right before enjoying.
15. Tours and Trips
You'll find plenty of tours and trips to book on Google, as well as walking the streets in any tourist town. Always compare prices if you can, or talk to a local or your concierge, who will be happy to find you the experience that you're looking for.
If you're planning a trip to Colombia or Mexico, our Concierge team can help you get the best from your trip, arranging accommodation, tours, reservations and unique experiences. Our local teams know all the hottest spots – whatever kind of Latin America vacation you're looking for.
Get in touch and we look forward to seeing you on your next vacation!