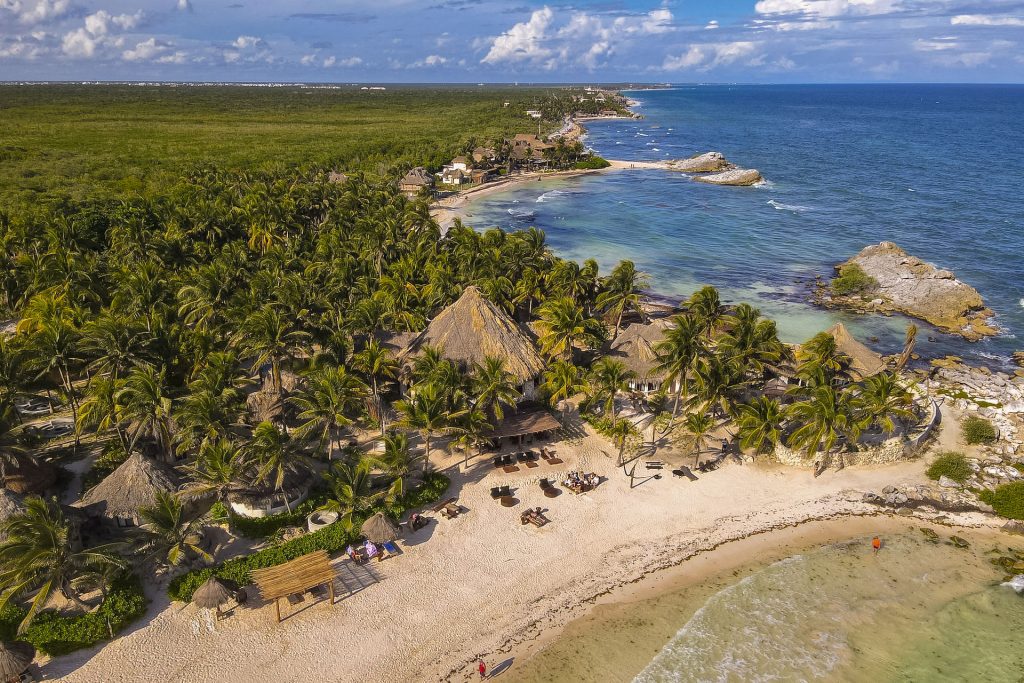 There really is an unforgettable luxury to enjoying the Caribbean Mexican jungle in Tulum. Here, you can relax and disconnect from your daily routine, celebrate and have fun in a paradise. If you're looking for things to do in Tulum, read on. When you book with Two Travel, we customize memorable experiences, tailored for you.
Here are just some of the best things to do in Tulum. We've selected both day and night activities that could be part of your Tulum adventure, including a few places that celebrities go to. At the end you´ll find a few additional things to know before you travel to Tulum.
Things to do in and around Tulum during daylight
If you're into waking up to see the sunrise at the beach and hiking before lunch you'd probably like to start your day at Boca Paila, 20 km away from Tulum. Boca Paila is a natural corner within the Natural Reserve of Sian Ka'an where the sunrises are unforgettable. Almost untouched by humans, Boca Paila divides the sea from the lagoon. It's a marine paradise for sport fishing and nature lovers. Boca Paila is one of the best kept secrets near Tulum. Here, you can feel white and soft sand while you enjoy the sunrise. Then go across the wetlands that connect with the Mayan archaeological zone of Chuyn-Che.
For a more relaxed start to the day, maybe stay in Tulum. Grab a coffee at Alfonsina Bistro and a gluten free, vegetarian little something to eat, like their handmade freshly baked bread. Then head to an archeological site, a cenote or a cool beach club.
Tulum ruins (but not the ones everyone knows about)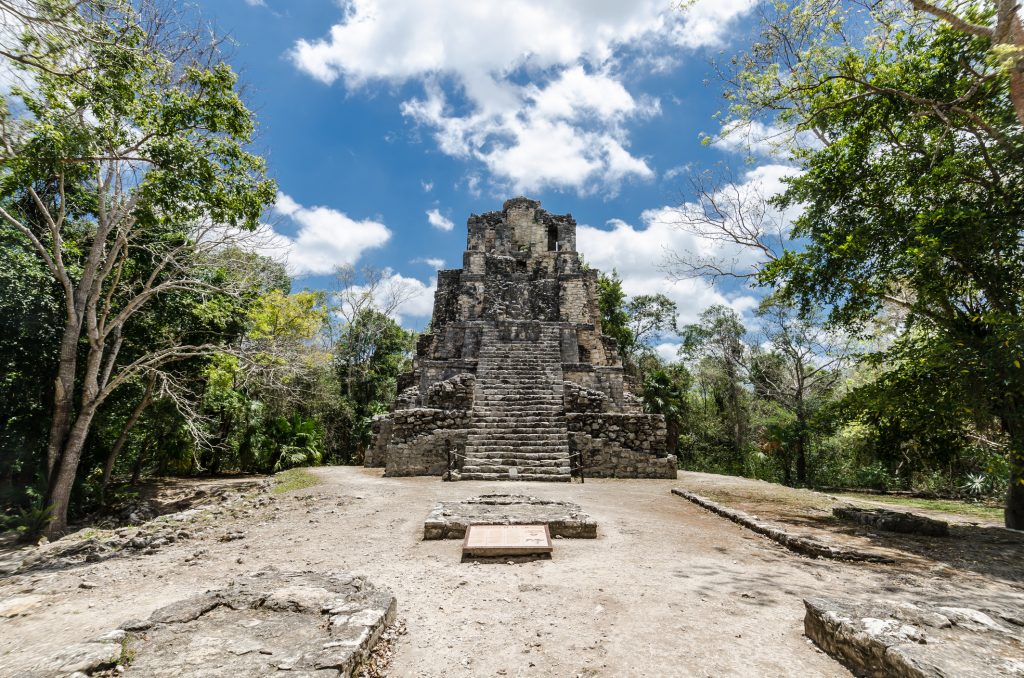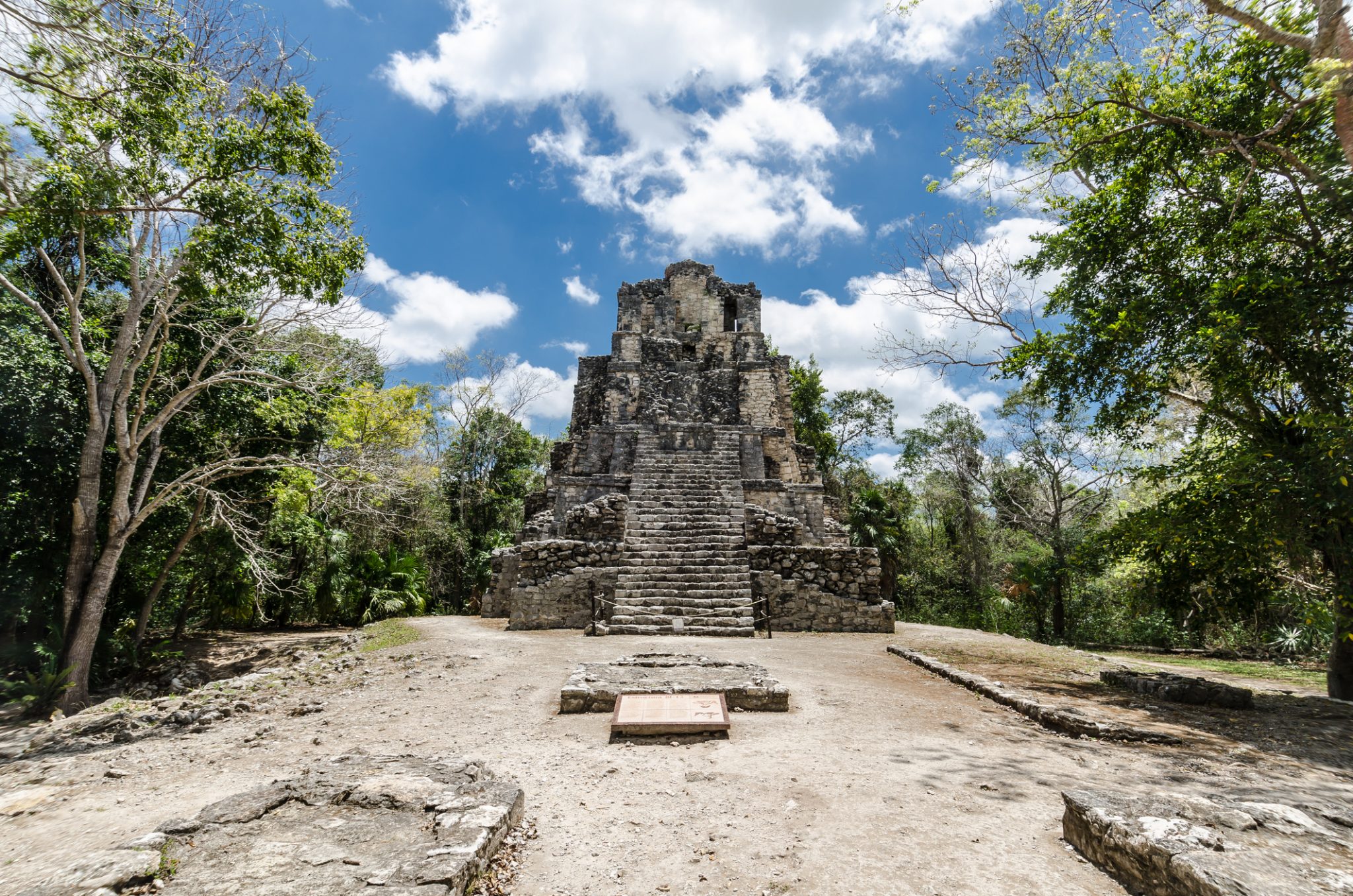 Tulum, a place that was formerly called Zamá, was originally a Mayan city surrounded by a wall that you can still explore. Hiking at this archeological site feels like you're walking through an abandoned old city in the middle of the jungle. If you'd rather avoid the crowds of Tulum's most popular ruins, be there as soon as the site opens (8 am). Or head to Myuil to enjoy another historical site surrounded by lagoons.
The Muyil ruins in Tulum are an ancient complex surrounded by lagoons. They are also in the Natural Reserve of Sian Ka'an ('where the sky was born'). After visiting Muyil ruins you could go sailing and snorkelling in the nearby calm river. Take in the calming sounds of nature, far away from the sometimes crowded main attractions.
Swim with turtles in fresh crystal clear cenotes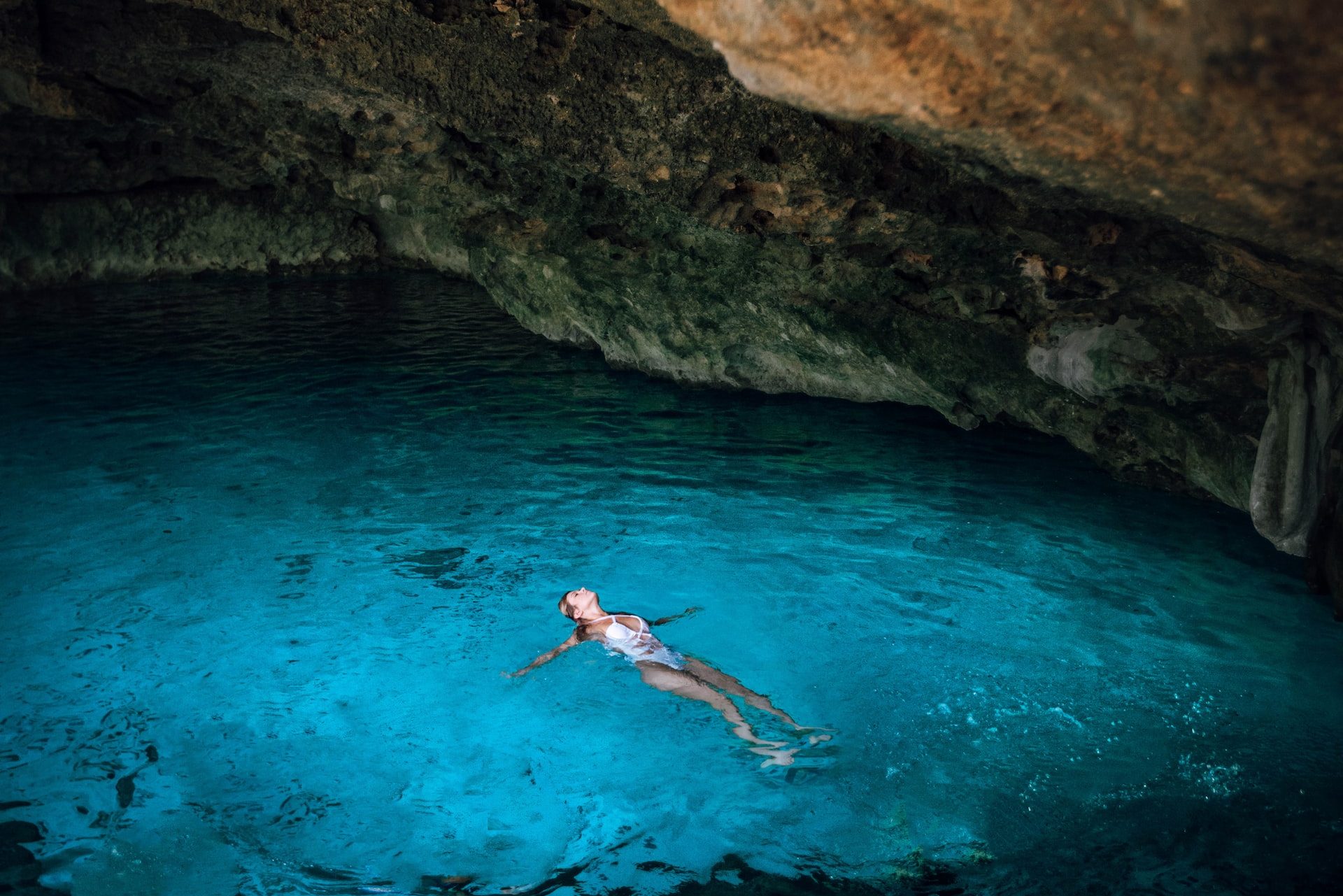 Visiting a cenote is another great activity to do after a light breakfast, or during the afternoon. All of the cenotes have fresh crystal clear waters and each one of them has its own particular charm.
Gran Cenote, the most popular around Tulum, is where you can swim with turtles. However it is not the only cenote where you will see animals. If you're into visiting more exclusive places, you could get tickets to Suytun Cenote in Valladolid (1.5 hour drive away). Cenote Dos Ojos is perfect for scuba diving and it's here where you'll find many divers practising all kinds of diving, including cave scuba diving.
Did you know there are around 10.000 cenotes in the Yucatan peninsula? Two Travel can help you decide which of the many cenotes is the best for the experience you want. We can arrange transport, tickets, equipment and refreshments in advance and make sure you avoid any scams.
Now let's talk about lunch in Tulum
You might decide to luxuriate in the magical relaxation of the Suytun Cenote. If you do, you can enjoy lunch in the area before returning to Tulum. There are many local places with excellent options for every appetite. Yerbabuena del Sisal for example, has a great menu of traditional, fresh, healthy and natural Mexican food.
Or if you prefer to stay in the Tulum area, Taboo is one of the beach clubs at the heart of Tulum and is also a popular nightclub. Taboo is the perfect place for an amazing lunch and a fresh cocktail at the beach. Since it also has a private pool area, it's perfect for group celebrations.
Hartwood is another great eatery, where the menu changes daily and everything is cooked over an open flame. It's our recommendation for a more intimate yet extraordinary lunch with a jungle ambience not so far away from the beach. Hartwood is a Mexican restaurant located on a jungle road along the Caribbean Sea in Tulum. Ingredients are bought locally, grown organically, so the creative menu changes every season. The place is open Wednesday through Sunday starting at 6pm.
Keep in mind that Hartwood and other unique places usually require a reservation. When you book a trip with Two Travel, we can select and book the perfect restaurants and beach clubs so you can focus on relaxing or celebrating.
Cultural things to do in Tulum
For more cultural activities with a bohemian feeling in Tulum, try an açaí bowl with a delicious kombucha at Matcha Mama. Then visit the sculpture park to see the very famous installation "Ven a la luz" ("come into the light") by South African artist Daniel Popper. The best time to visit is from 9am-10am, and just before closing, from 5pm-6pm. So this is a perfect activity for after lunch and before dinner.
Wellness things to do in Tulum
Tulum grew in popularity for many reasons, but one of the most important has been its popularity as a wellness tourism destination. In Tulum, you'll find all kinds of health improvement experiences that encourage the renewal of mind, body, and spirit.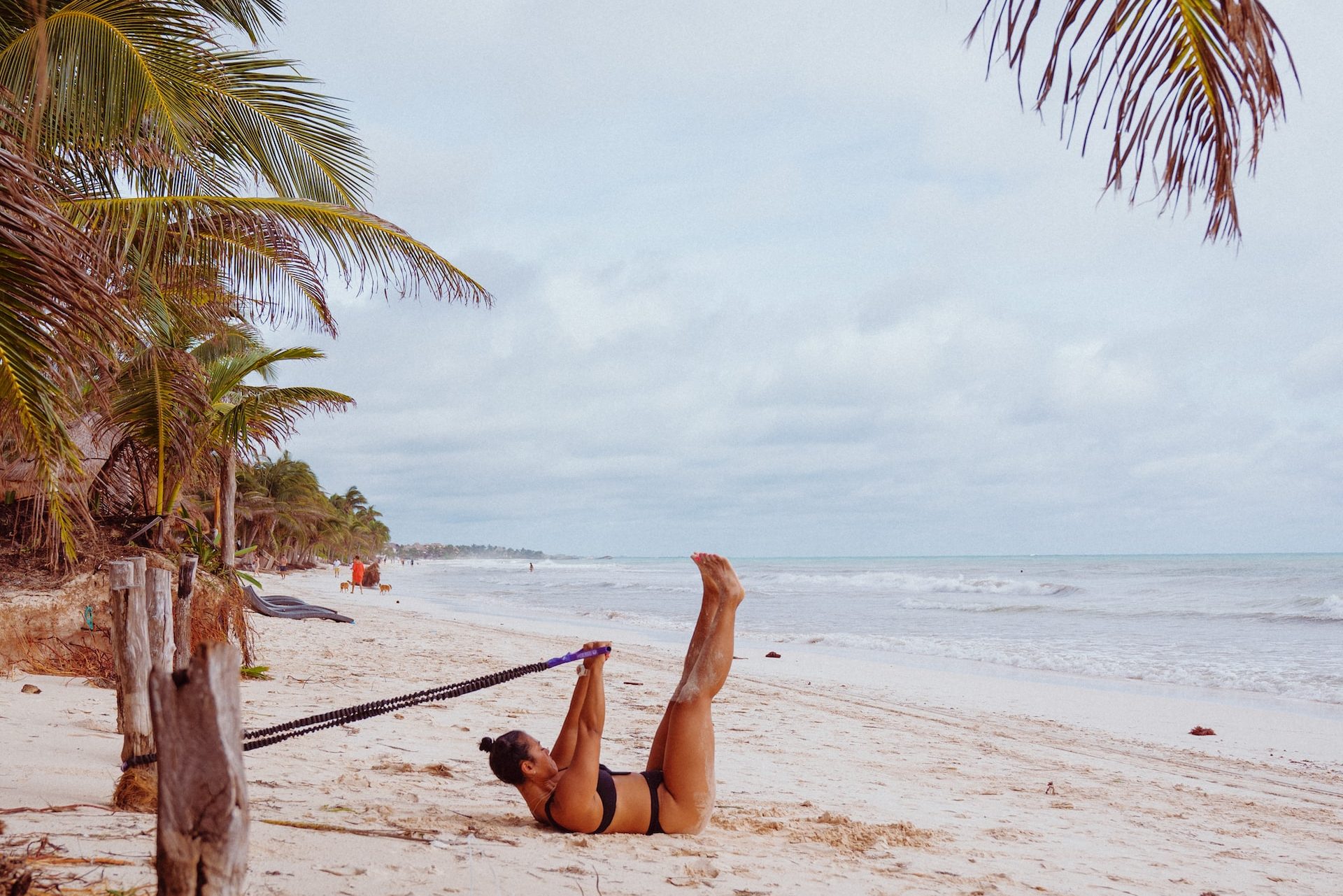 Two Travel can help you relax with a wide variety of wellness experiences. Maybe a pre-hispanic traditional mayan treatment, an energy cleanse or a detox program? And don't forget those relaxing and energizing spa rituals.

Of course, we'll arrange a comfortable villa with a pool and don't miss the chance of an in-house full body massage before dinner.
Dinner and party time!
Tulum is a luxurious paradise with a high-fashion vibe. Celebrities like Drew Barrymore and Cameron Diaz have fallen in love with Tulum. There are a great variety of places for unforgettable dinners and exclusive celebrations.
Here are just three top spots for dinner.
Ilios, for a fun dinner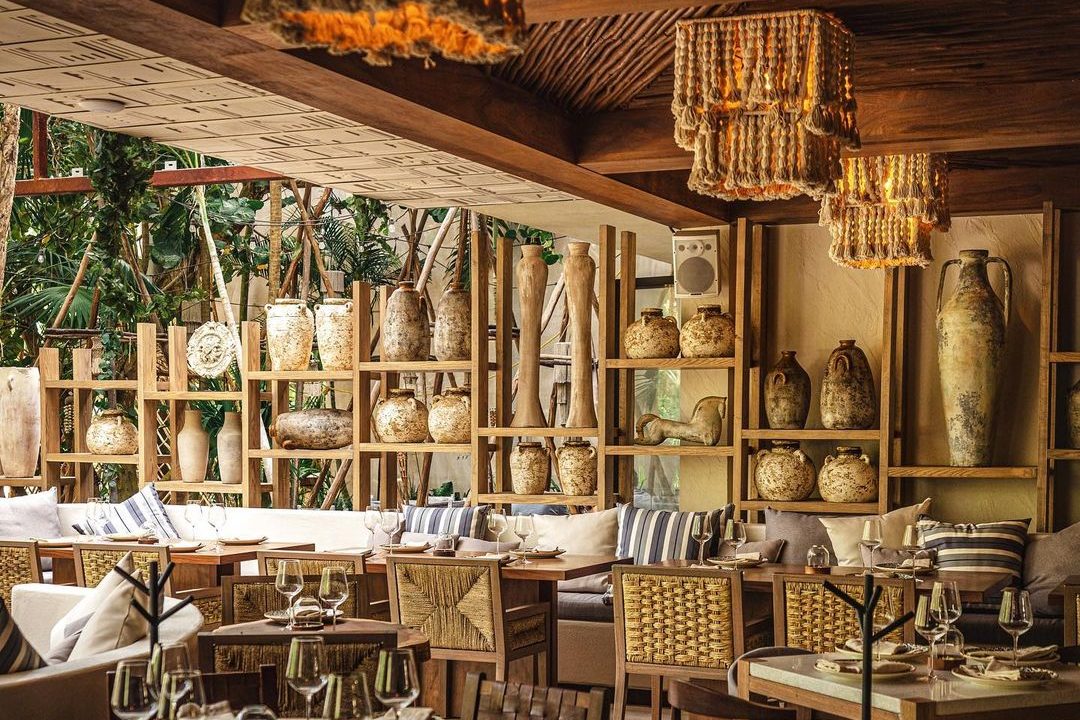 We all know that Greeks know how to celebrate, and Ilios brings celebration to dinner. It has such a vibe and culturally rich environment that you will never forget that Greek night in Tulum. Make sure you have some Tzatziki while watching the fire show.
"A place where Mediterranean gastronomy converges with good taste, representing the best that Greek culture has to offer. Ilios is known as the best restaurant in Tulum, that offers a unique experience where all your senses converge creating the perfect combination."
Gypsy Jungle, for a chill dinner with a bohemian vibe
For a more chill vibe for dinner (or lunch) we suggest Gypsy Jungle. Dance under a disco ball surrounded by NYC´s Governors Island inspired environment, but with a Caribbean ocean view. Make sure you try their daily fresh juices or their signature cocktails: Jungle Fever, Kisses in the Car, Gitano Margarita. Every preparation is made with seasonal fruits & herbs, and over 50 Mezcals from Oaxaca, another of the wonderful places in Mexico.
"As dinner turns into dancing, guests can kick their shoes off and enjoy GITANO's Jungle Room, a space meant for fun and free expression – all set against colonial-inspired architecture tucked into an eons-old jungle."
Kin Toh, for an extreme dinner with a view
If you are into high experiences, you could have dinner in a tree house or in the sky. Kin Toh is a restaurant where you can dine in a gorgeous nest built on stilts 12m above Tulum`s jungle.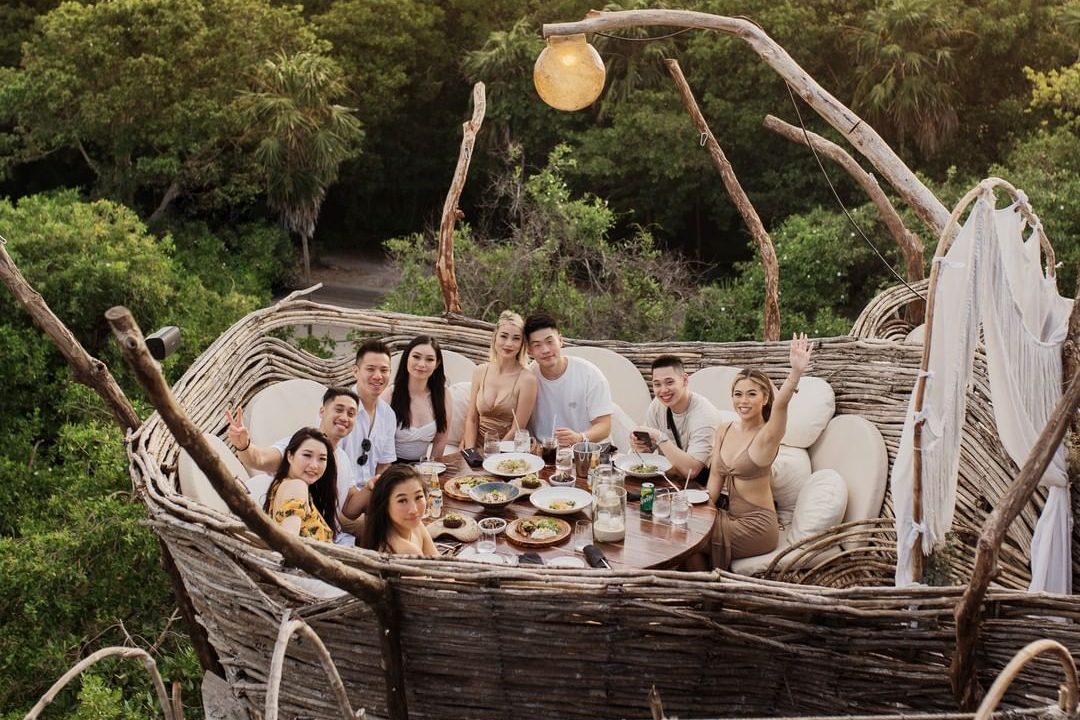 "You will feel welcome and embraced in our nests. Appreciate the immensity of the Caribbean Sea and the Mayan jungle from the top of the trees. Become one with nature and free yourself."
If you rather stay in the ground and join the best parties during your stay, Two Travel knows all the cutting-edge experiences and exclusive spots for each part of your trip.
A few things to know before you travel to Tulum
Tulum is a jungle so the signal tends to be bad.
The inhabited area of Tulum has only one main road between north and south where most people ride bikes around, but some people prefer to rent a car that also allows them to get around near cities like Valladolid and go to more intimate spots. There are multiple local transportation options, make sure to pick the most comfortable for your trip and consider there are not currently any taxi or ride-sharing apps in Tulum.
When you plan your outfits, consider that the bars and restaurants are often open-air and lit by candles or low-energy lights and that most of Tulum floors, including the floors of some deluxe restaurants and other hot spots, are covered with gravel and mud rocks. Although it is usually never cold, you might want to bring something light to cover yourself and a pair of comfortable shoes to move around, apart from your heels and instagrammable shoes.
Cenotes and other areas around have those rocky floors so you might also want to bring water shoes for daylight activities.
We highly recommend that you reserve a stay with a pool, private if possible. You'll thank us later.
There are not many ATMs and exact change will be necessary for certain activities like ruins entrances. Although Two Travel concierge service can manage most of the payments for you, you might want to bring some cash for tips. Keep in mind that like in many other places in Mexico, tips are sometimes the main and major source of income for many locals.
In case you're worried about seaweed season, Two Travel can make recommendations and arrangements so that you make the best of your trip at any time during the year.
Are you ready to experience Tulum?
When you start planning your Tulum adventure, keep in mind that there are more bohemian, cultural, fun activities to add to your itinerary apart from the ones listed before and Two Travel is dedicated to make your dream vacation come true, including details that will make it also very special. Make sure to share with us any experience you´d like to have. We pride ourselves on delivering affordable luxury, unforgettable experiences and all the little things in between, for groups wanting a stress-free vacation in Colombia or Mexico.