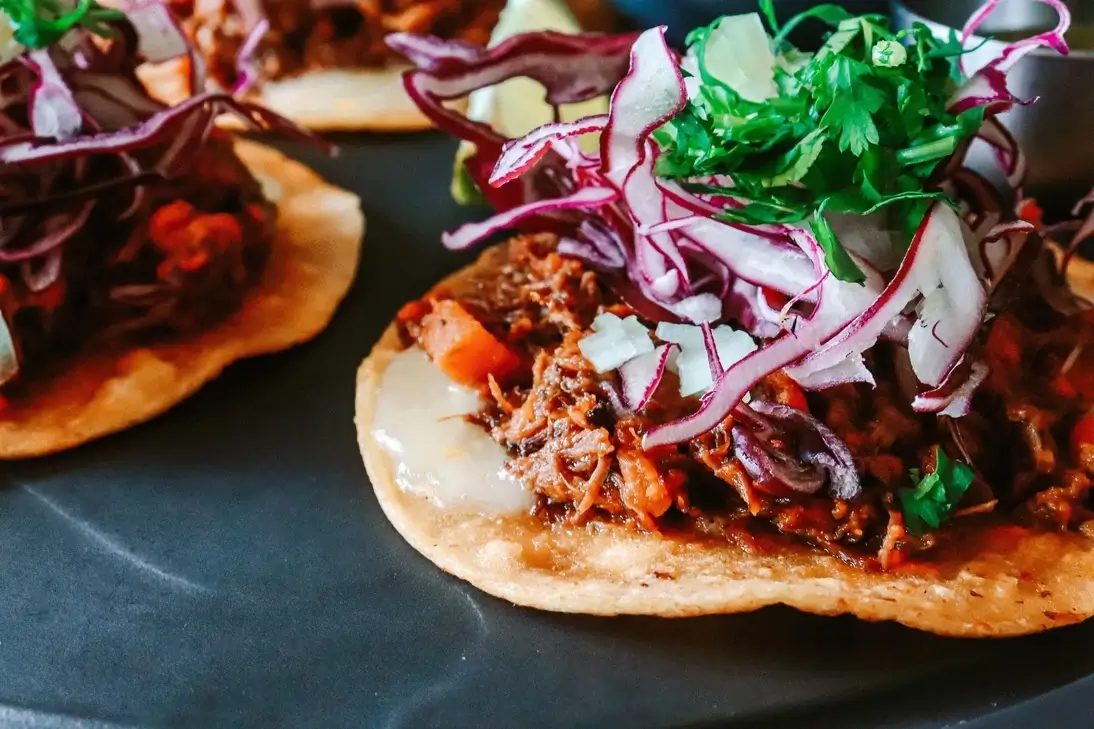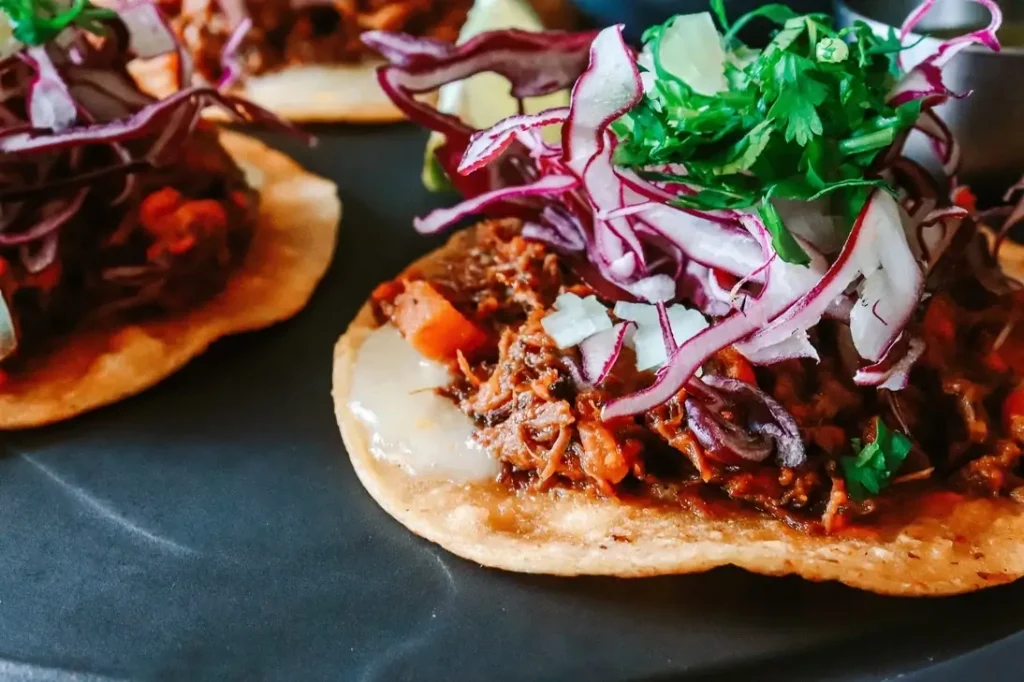 Two Travel's 2021 Guide to Mexico City's Street Food and Top Restaurants
Planning a getaway to Mexico City? The Distrito Federal is the capital city and cultural hub of Mexico, but it's also one of Latin America's top destinations for great food!
So if you're looking for the best places to eat in Mexico City, from delicious local street food to world class cuisine, take a look at Two Travel's curated recommendations! We'll start with our favorite bites when eating on the street, and finish up with a tour of some of the finest dining in Mexico City.
Street Food
Mexico City is famous for its wide variety of street food, with everything from early morning to late night snacks available. It's said that about 75% of locals eat on the street at least once a week, and why not? With tantalizing options available for breakfast, lunch, dinner, and everything in between, the offer is hard to resist. You can find sweet and savory dishes from food trucks, on bicycles and carts, or being served up from windows on the sides of buildings.
While no trip to Mexico City can be considered complete without at least one stop for street food, there are a few precautions you'll want to take to make sure you have a positive experience. Because food poisoning can be a concern, we recommend that you choose vendors that look busy with locals. Sticking with a popular spot means you'll most likely get the freshest ingredients and high quality preparation. Also, keep in mind that Mexico City street food is very spicy! When it comes to salsa, start by asking for a little, "poquito" and only add more if you're up for it.
With that in mind, check out Two Travel's Mexico City street food guide for ideas on what to order for breakfast, lunch, and dinner!
Breakfast
By far one of the most popular breakfast options in Mexico is tamales and atole. If you're out in the morning keep an eye out for tamale vendors, usually notable for their large aluminum or steel tubs full of a wide variety of steaming tamales. Another staple at most tamale stands is atole—a hot, corn-based beverage sweetened with cinnamon, strawberry, or chocolate. Grab one of each and you can enjoy breakfast like a local! If tamales and atole are too adventurous for your breakfast, you're sure to find coffee, pastries, and fresh fruit and juice easily accessible as some of the best street food in Mexico City.
Lunch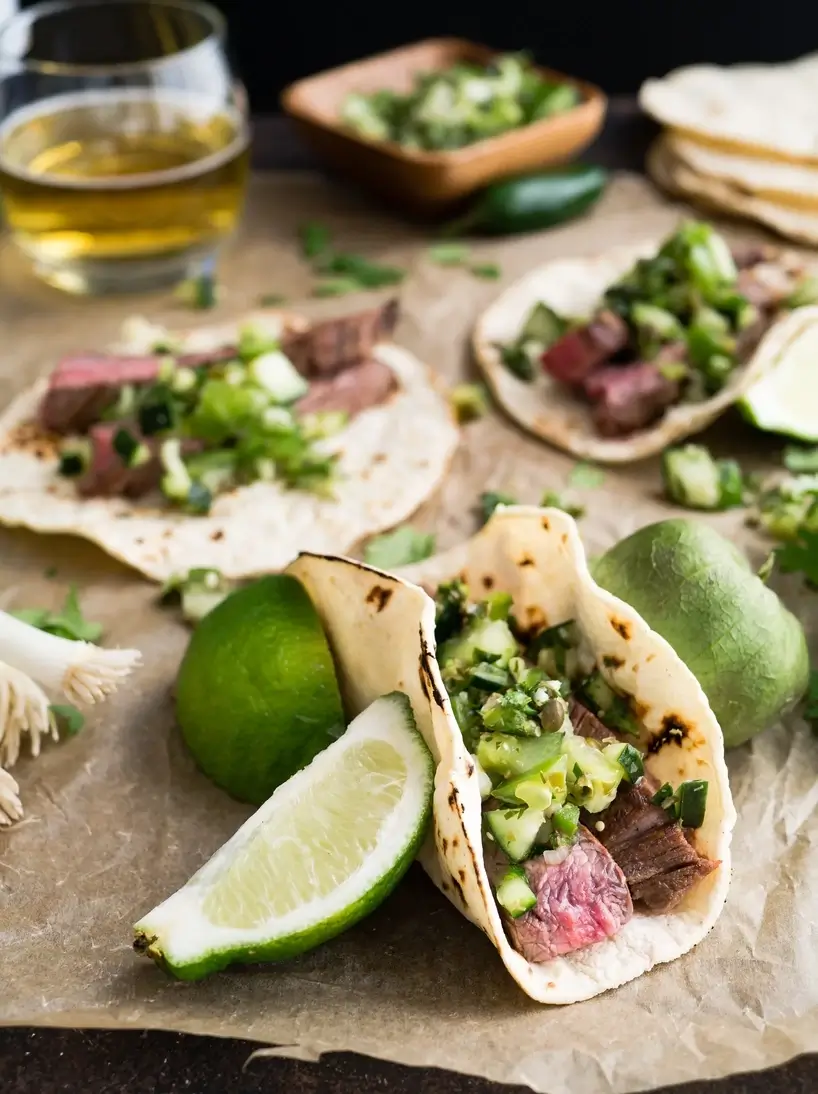 Probably (and rightfully so) the most famous lunch and dinner option in Mexico City is street tacos. Check out the Tacos de Canasta at Los Especiales. This popular spot, located near the main plaza, is always teeming with tourists and locals and is a great option for a budget friendly lunch! Another favorite street taco in Mexico City is Tacos al Pastor, which are flour tortillas topped with shaved meat, finely diced pineapple, and cheese. You can't go wrong just walking down the street and sampling a taco on every corner!
If you'd like to branch out from the standard taco plate, try tortas or tlacoyos. Similar to tacos, tortas are buns, typically bolillos or teleras, filled with almost any kind of meat from carnitas (pork) to barbacoa (slow roasted lamb). Mexico City tlacoyos are stuffed patties of blue corn masa, perfectly grilled until the outside is browned and the filling is hot. Typical fillings are requesón cheese or refried beans, and they are often topped with onions, cilantro and queso fresco.
Snacks and Desserts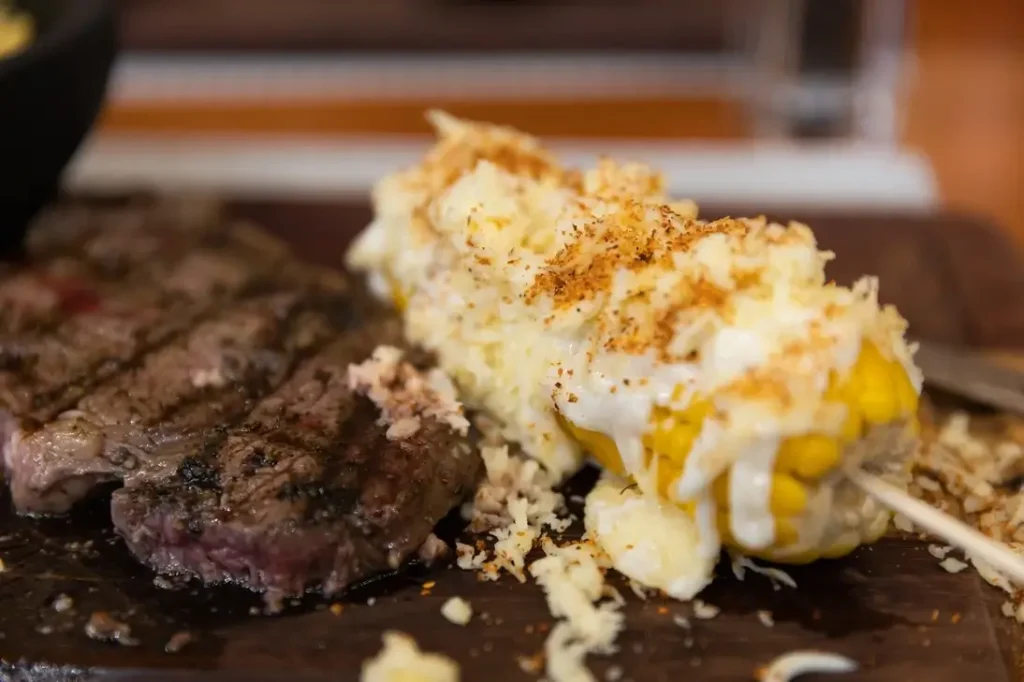 Some of the best Mexico City street foods are elotes and esquites, popular with both tourists and locals. Elotes are grilled skewers of corn on the cob topped with mayonnaise, chili, and cheese. Esquites, served in cups, are corn kernels cooked in chicken broth and garnished with all the same toppings. While on some occasions you'll be able to find this during the day, Mexico City street corn is much more popular as a late night snack.
Churros are another popular dessert, and are often served from specialized carts that offer filling flavors like dulce de leche, chocolate, vanilla, and strawberry.
Fine Dining Restaurants
The Mexico City street food market only makes up a portion of the amazing dining available! The capital city is also home to some of the most famous restaurants in Latin America. Check out these three of the best restaurants in Mexico City, all of which have been listed on the 50 Best Latin American Restaurants of 2020 list!
Quintonil
Quintonil is often considered the premier fine dining restaurant in Mexico City, as well as one of the best restaurants in the world. Founded by Jorge Valejo and Alejandra Flores, it has been included on The World's 50 Best Restaurants list since 2015 and is currently ranked 24 worldwide and 11 on the 50 Best Latin American Restaurants list. Here you will find culinary masterpieces that present Mexican flavors with a personal touch from a diverse menu that showcases unique ingredients and superb platings.
Check out the Quintonil menu here!
Pujol
Another of the acclaimed best fine dining in Mexico City, Pujol restaurant features the prestigious culinary creations of chef Enrique Olvera. The menu incorporates timeless techniques and classic Mexican ingredients into a modern and refined assortment of dishes with an emphasis on fresh local ingredients. Of particular note is Enrique Olvera's famous mole. Served alone on a plate with an elegant side of tortillas, this mole makes a signature geometrical aesthetic— a large brown circle with a smaller orange circle at its center. Unlike conventional mole, this mole features a "mole madre", a small portion of which is incorporated into each fresh batch. Similar to a mother dough in the bakery world, the "mole madre" becomes both more subtle and more complex with passing time and has recently turned 1,000 days old!
Check out the pujol menu here!
Sud 777
Sud 777, located in the heart of Pedregal, features the gastronomical creations of chef Edgar Núñez. With its diverse menu of local vegetables, seafood, and meats, this restaurant has been listed on Latin America's 50 Best Restaurants list since 2016 and is considered one of the best restaurants in Mexico City.
Check out the Sud 777 menu here!
If you want more great food suggestions or want Two Travel to help plan your trip to Mexico, get in touch with us!