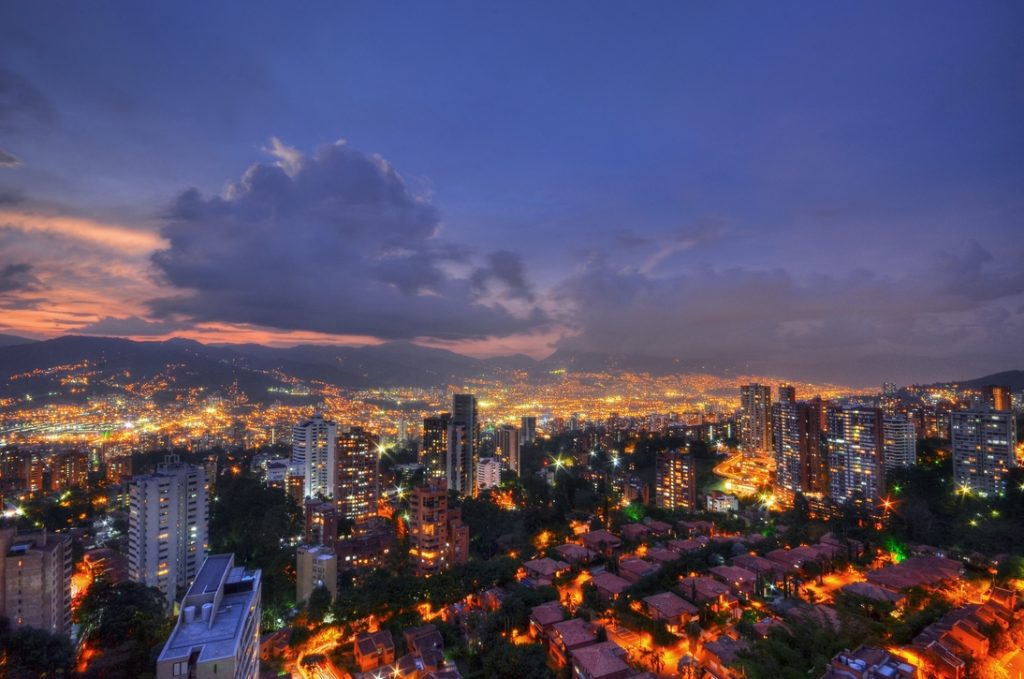 With its spectacular mountain views, diverse culture, traditional cuisine, and sightseeing attractions, Medellin is one of South America's most popular travel destinations! Located in the Colombian department of Antioquia, this region is one of the top suppliers of Colombian coffee beans, home of some of the most awe-inspiring natural wonders such as Parque Arvi and El Peñón de Guatapé, and a well-known shopping and dining destination.
Check out this comprehensive guide to find out what to do in Medellin!
Explore Downtown Medellín
One of the best ways to experience the culture of Medellin is by exploring the downtown district, El Centro. Whether you take a guided walking tour or stroll through the streets with your travelling companion, El Centro is the ideal place to learn about Medellin's history, culture, and architecture. Downtown is bustling and active, and by day this district is very safe. However, it's important to travel in pairs or with a group and stay off the streets at night. We recommend making a point of touring El Centro on your first full day in Medellin, as it will help you get your bearings and make the most of the rest of your trip!
Plaza Botero & Museo de Antioquia
Be sure to enjoy some of Fernando Botero's internationally acclaimed sculptures and paintings during your stay in Medellin! A native to Medellin, Botero patronized his home town with an impressive collection of stunning artwork.
Visit the Plaza Botero to admire his colossal human statues, or wander around the Museo de Antioquia to see some of his most famous paintings. Located side by side in the city center, these two Medellin attractions have free admission!
Jardin Botanico
Located north of the city center in Zona Norte, the botanical gardens of Medellin are worth taking a bit of time to see. Among an impressive array of native plants and animals, these gardens feature a butterfly house and an orchid exhibit. Throughout the gardens, you'll find many places to sit down and admire the exotic flora and fauna. Completely free to enter, the Jardin Botanico is a fantastic place to take a break from sightseeing and relax for a few hours!
Parque Arvi
Brimming with hiking trails, fresh water streams, and picnic areas, Parque Arvi is sure to be one of the most memorable destinations on your journey. As one of the region's largest nature reserves, this park is the perfect spot to enjoy the tranquility of nature and observe wildlife. The easiest way to access Parque Arvi is by taking the Medellin metro cable, but you can also hike up to it if you're feeling adventurous!
Metro Cable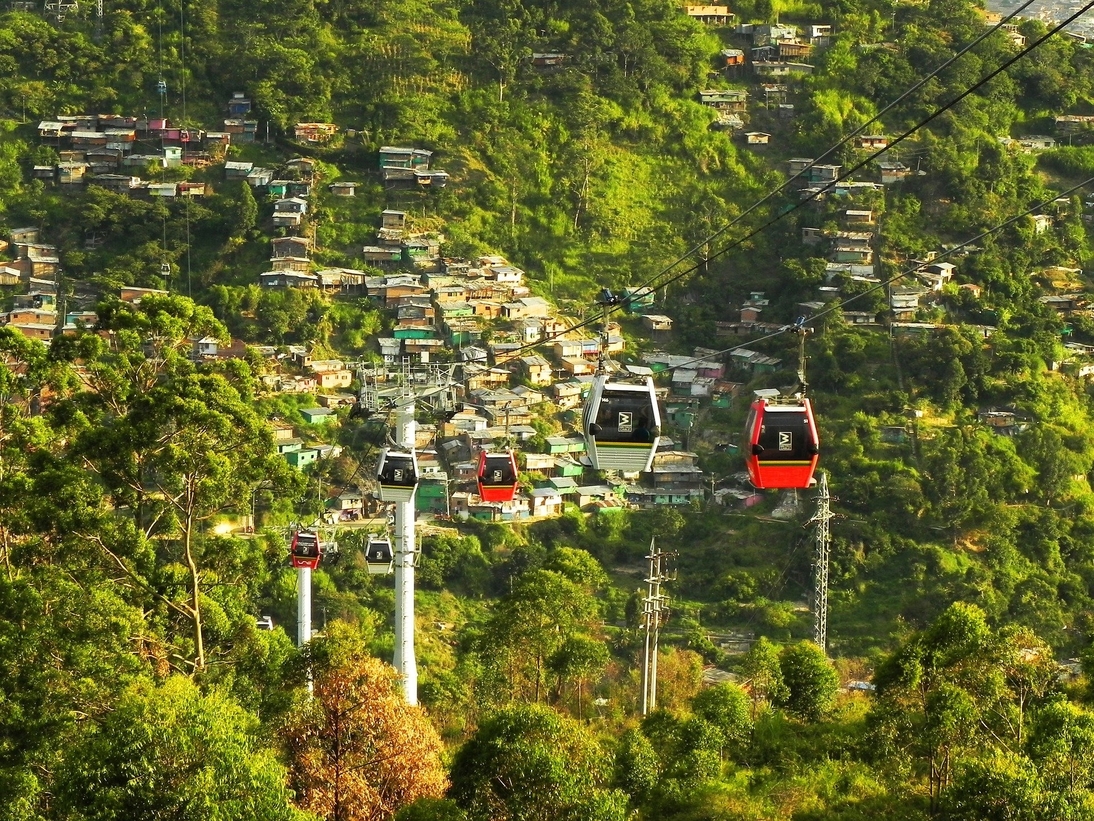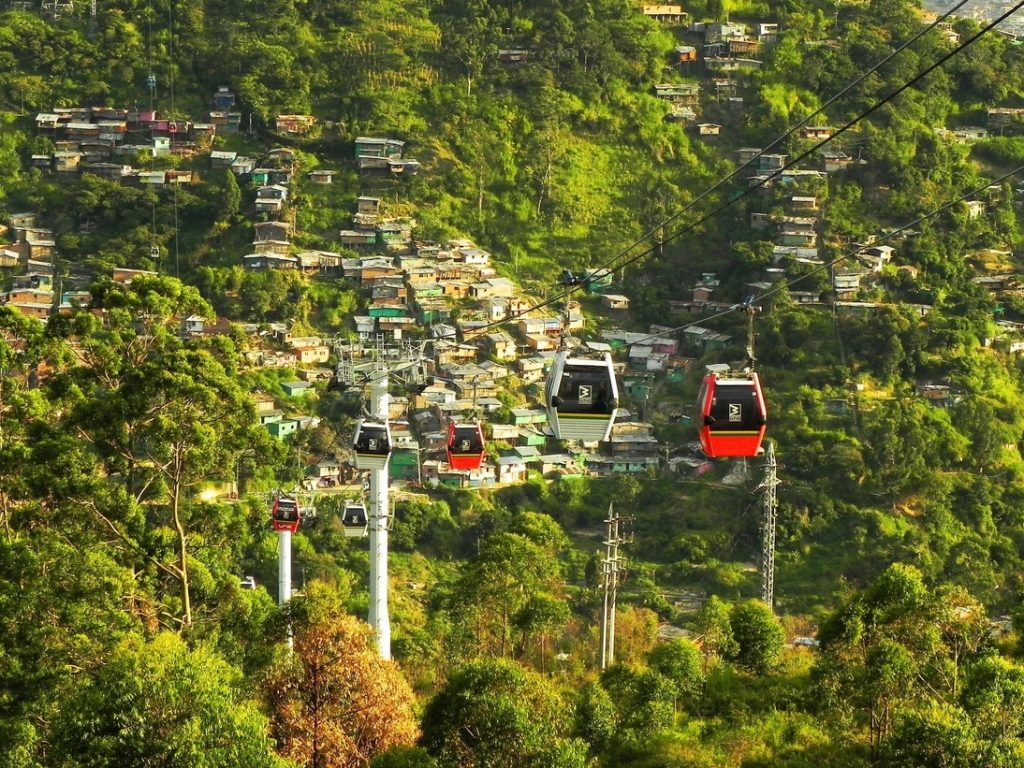 The Metro Cable connects the valley-based hub of the city to some of the surrounding mountain communities. The city's innovative metro system offers more than just easy accessibility around Medellin, though. Whether you take the metro cable all the way up to Parque Arvi or just to a hillside town, you'll enjoy unparalleled sights of Medellin and the surrounding countryside!
Pueblito Paisa
Constructed to resemble a traditional small pueblo, or village, Pueblito Paisa is located right in the center of Medellin on Cerro Nutibara. From this elevated hill, you can enjoy incredible views of the city and surrounding countryside. Pueblito Paisa is worth visiting for more than just the vantage point though! Home to a variety of quaint shops, this village is an excellent place to pick up a souvenir of your travels.
Parque Explora
An interactive science museum located just next to the botanical gardens in Zona Norte, Parque Explora is a fun and educational choice for a free afternoon! Visitors can partake in interactive science programs or gaze at the exotic animals hosted in the large indoor aquarium. Full of activities for the entire family, this museum is a must-see for anyone traveling with kids!
Guatapé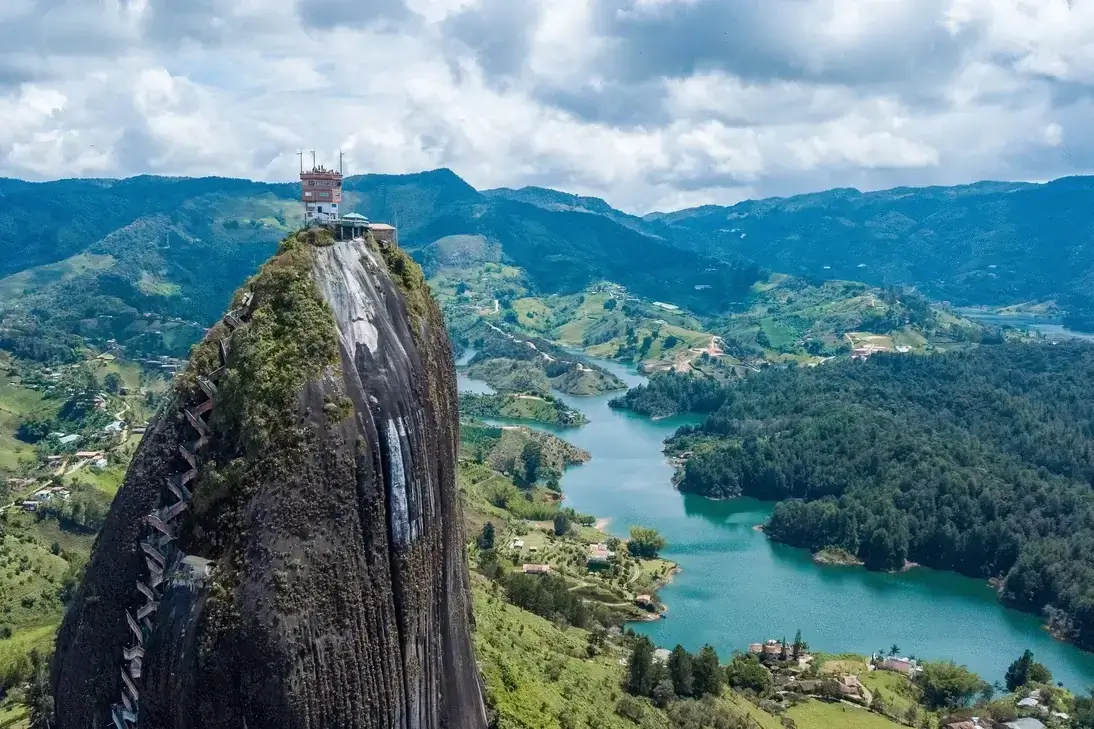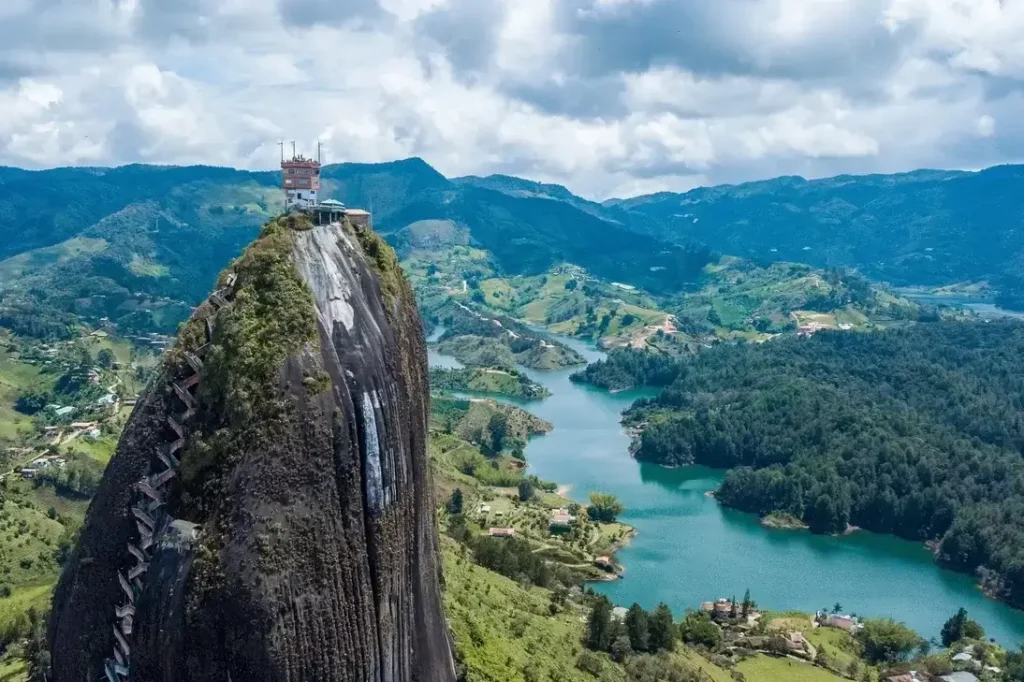 For anyone staying in Medellin over an extended visit, the small pueblo of Guatapé is a must-see. Just two hours away by bus, the main attraction in this beautiful lake town is El Peñón de Guatapé, a granite monolith.
For a small fee, you can climb the 740 steps carved into the rock and experience the stunning views of the nearby lake, islands, and mountains. After the climb, be sure to pick up some delicious and affordable Colombian street food from local vendors in Guatapé!
Local Cuisine
There are some amazing fine dining opportunities in Medellin! For contemporary cuisine and local ingredients, reserve seating at Carmen Restaurant in El Poblado. While the prices are fairly high at this fine dining restaurant, you'll enjoy an exquisite meal experience! For slightly more moderate prices and a family friendly atmosphere, try out Mondongos, where you'll find a variety of delicious local favorites. If you're looking for a diverse selection of ethnic cuisines, visit the gastronomic market of Mercado del Rio. With more than fifty food vendors located in one building, you'll be sure to find something that suits your taste!
Medellin Coffee Shops
Colombia is one of the world's largest coffee producers, and many of the beans come from the region of Antioquia surrounding Medellin. The best place to go for freshly harvested, roasted, and brewed Colombian coffee is the trendy neighborhood of El Poblado. Pergamino coffee shop has a large selection of hot and cold beverages, made almost entirely from beans grown on the owner's family farm. We'd also recommend sampling craft coffee brews at Café Velvet, and Urbania Café, also in El Poblado. Each of these coffee shops offers bags of regional beans at unbeatable prices, so you can even take home an aromatic blend as a souvenir of your journey!
If you're planning a trip to Medellín and the coffee region, get in touch. We'll design an itinerary tailored to your time and interests, so you can enjoy this very special region to the max!